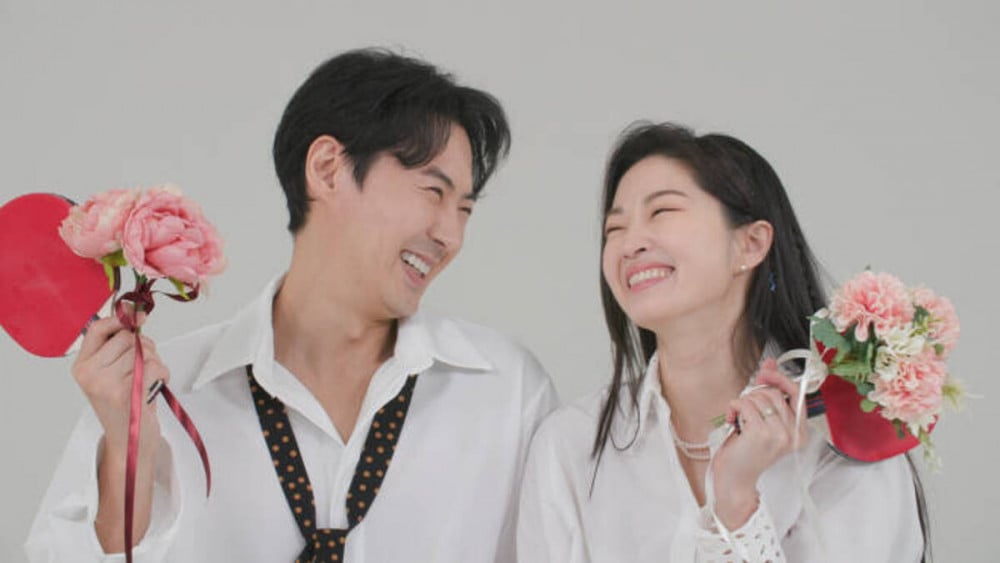 Shinhwa's Junjin has been married to his wife Ryu Yi Seo for the past 4 years, and together they appear on TV Chosun's sports variety show 'Couple Athlete's Village: Same Side in this Life'.
When speaking about how the couple are popular on the show for being "sweet" Junjin said, "I think my wife is cuter than me and makes a lot of jokes and makes the atmosphere more sweet than I do. Thanks to Ryu Yi Seo, I wonder if we can be sweet even after 20 years of marriage."

When asked if there was a Shinhwa member he would like to appear in 'Couple Athlete's Village', and the reason for his choice, Junjin answered without hesitation, "Kim Dongwan, since he has so many hobbies, I think it would be nice if he met a wife to share his hobbies with as soon as possible. But when will he be able to get married? In his next life? When Kim Dongwan finally comes on the show, the title will be 'The Same Side in the Next Life'."