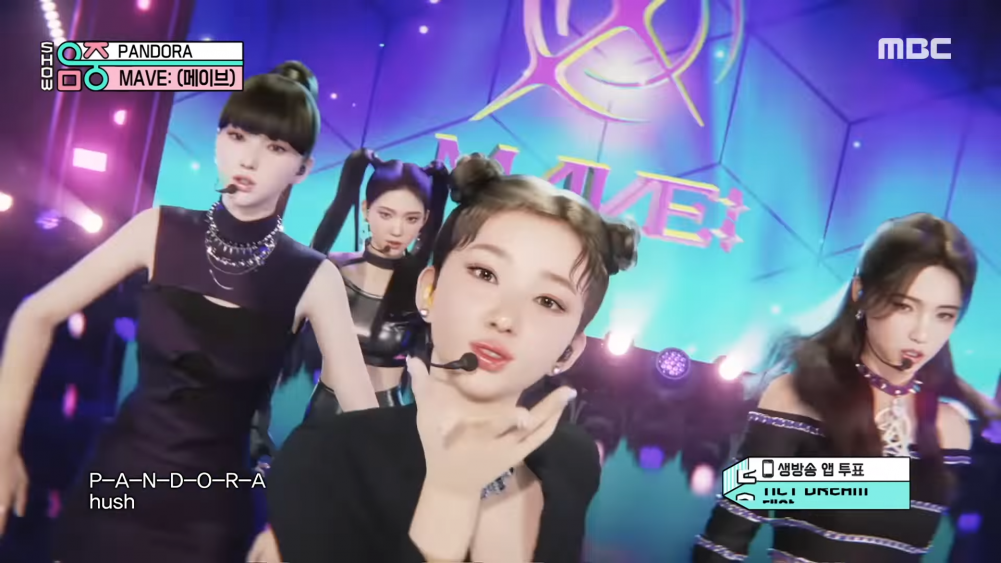 The first virtual K-Pop idol group MAVE: officially made their debut with their first single album, 'PANDORA'S BOX,' on January 25 at 6 PM KST and has been garnering much attention.
After their debut, MAVE: has officially begun their activities and appeared on MBC's 'Show! Music Core' and showed off their performance of "PANDORA."
Many netizens were impressed with MAVE:'s appearance on the music program and shared various comments on the YouTube video.
Netizens commented, "Y'all, I didn't think that they would promote on a music show 😭😭😭 This is so cool," "one positive thing about being an AI group, they'll never get in a lip sync controversy," "I'm actually impressed," "This is pretty cool," "They made this so well," "The fact that they aren't even synchronized makes it more realistic," "If you can stan virtual group K/DA, you can stan them," and "I'm really pleasantly surprised because I wasn't having much expectation, they look real and they move like real people. I'm looking forward to seeing a more upgraded version of this group."