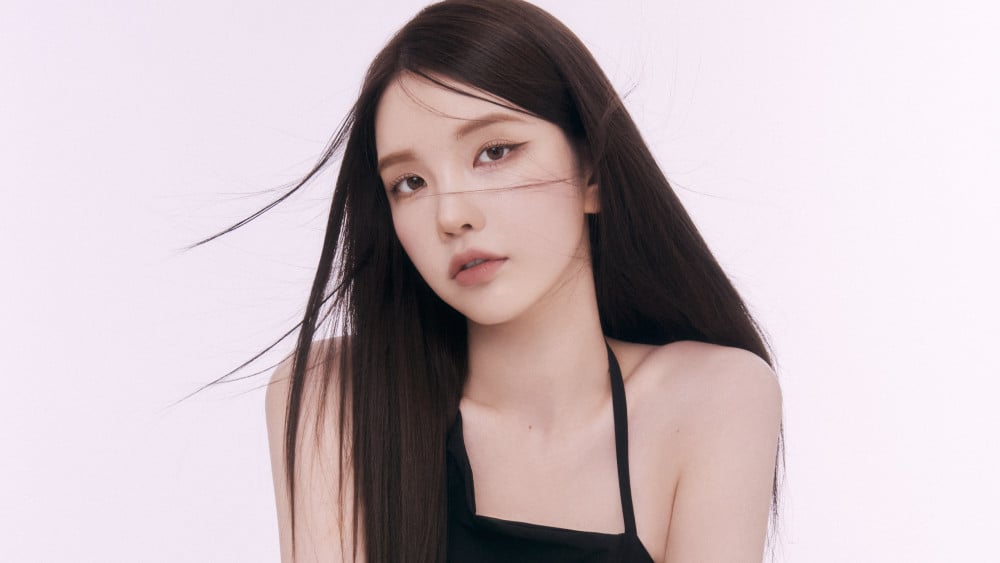 xooos is a YouTuber who uploads song covers and currently has 1.5 million subscribers. She just made her debut in the music scene with the single, "Naked," where she hints her at intentions to tell her own narratives and to break out of her well-known reputation as a YouTube cover artist, with her naturally soothing vocals. The song is about "breaking out of the egg, which symbolizes my room, and into the world," says xooos.
The music video for "Naked" further develops the theme of breaking free with lovely pastel-toned visuals. It starts with xooos being deep down in the water, and as the first verse progresses, we see scenes of xooos vibing in her room, soon to be followed by her enjoying a ride on the road in the second verse. It would culminate in xooos swimming up to the surface, a new world free to be herself.
The mega influencer has recently signed with a music label, wavy, founded by a Korean R&B artist Colde, a home for artists/producers like Basecamp, Jiwoo, Ahn Byung Woong, and Khakii.
allkpop caught up with xooos to discuss her first solo single, hopes in releasing an EP, shows interest in composing and producing songs for herself, and more. Keep reading to know more about xooos!
allkpop: First of all, we want to congratulate you on the release of your first single! Please tell us about "Naked" and its creative process.
xooos: The producing process of "Naked" was actually shared on my channel before the album was released! I checked the demo list with the wavy people and tried to decide what track would be the best fit for me. I was lucky to be able to release the song of Ojivolta. Milena encapsulated my story in the lyrics, and it became a song that I cherish.
allkpop: How would you introduce yourself to those who are still getting to know you?
xooos: Hi! It's nice to meet you. I am xooos, and I just released my debut single, "Naked." You can check out my cover videos and my vlog on my YouTube channel. Come check it out!
allkpop: Of course, you have to choose and think carefully about which song you'll release as your first; it'll be crucial as it'll signal your entry into the industry as xooos, and it might be where people get their first impression of you and your music. Why did you decide to make "Naked" xooos' first single, and how did you know that the time was perfect to release your first single as xooos?
xooos: I've been preparing the release of this project since last September. I've been working on a track since the first half of 2022, but I kept postponing the release with the thought that I wouldn't meet up to people's expectations, and a year was almost gone. The concept crystallized working with wavy. "I'm done hesitating" and "We can't be limited" were the lyrics that reflect what I wanted well. I wanted to put out the message of "I'll break out of my room and just get naked!" and that's why I chose this track as my debut single. To release "Naked" in January 2023 seemed to be the right time to start and prepare for the upcoming releases.
allkpop: Do you have any interest in composing, writing, or producing songs in the future?
xooos: Yes, for sure. If I can, I would love to sneak in the tracks I produced on my album. The EP album will be composed of well-made songs, which I contributed more to writing the lyrics, composing, and producing. I guess I'll be able to do all of the writing, composing, and producing, and make a song all by myself one day.
allkpop: You've garnered a lot of attention through your YouTube channel, where you post K-Pop and English covers, such as your cover of Charlie Puth's "Light Switch," which currently has 34 million views; that's a lot for a vocal cover! What song would you like to cover next?
xooos: This year, I would probably cover this year's popular songs. Many people like my covers, so I want to continue doing it for them. I started with "OMG" of NewJeans (who I love), and I also uploaded a cover version of my song "Naked," so please check it out.
allkpop: As someone who covers songs in a variety of genres, from Korean to English, you would be familiar with and discover new genres along the way. Are there any specific concepts or music styles you want to try for your future releases? Any musical genre that you've heard, say from a group or any artist, and are interested in trying because you believe it might perfectly fit you?
xooos: I used to think I am most comfortable with the mid-tempo tracks, and this is my strength. But when I listened to what I recorded, I got the impression that I am pretty good with rhythmic pop songs. I think I was able to try diverse genres in the process of doing many covers. I believe I'll be able to showcase more diverse genres in the next EP.
allkpop: Are there any artists you'd like to collaborate with in the future?
xooos: I'm open to anyone who reaches out to me. I actually feel shy for now.
allkpop: Do you have any goals, personal or career-wise, you hope to accomplish this year that you'd like to share with us?
xooos: I want to put out an EP! I want to present a well-made physical album to my fans, and I have the goal of meeting everyone through performance, regardless of its size.
allkpop: Any plans for the rest of 2023?
xooos: Yes, as I've mentioned before, I would love to prepare a well-made EP album and show you diverse sides of myself before the first half of the year goes by.
allkpop: Please leave anyone who's reading this article a message!
xooos: Hi! it's nice to meet you! Thank you for taking an interest and reading this interview! I will try my best to release good and more music. Please stay tuned! Love ya!
===================