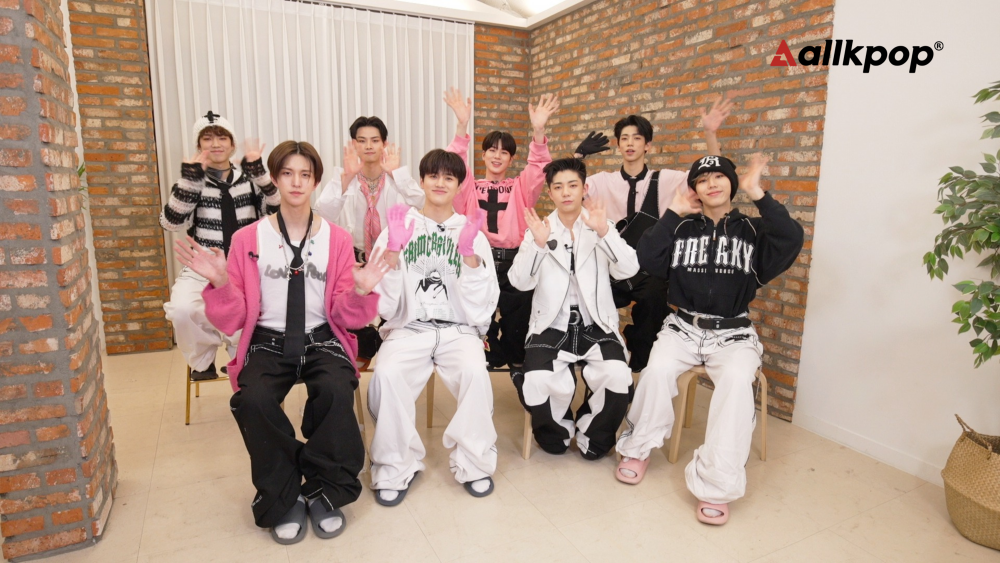 8TURN is an eight-member K-Pop boy group debuted on January 30, 2023, under MNH Entertainment, consisting of members JAE YUN, MYUNG HO, MIN HO, YOON SUNG, HAE MIN, KYUNG MIN, YUN GYU, and SEUNG HEON.

'8TURNRISE' marks 8TURN's debut mini-album, which features the title song "TIC TAC," a hip hop dance song that expresses 8TURN's unique passion through a combination of two styles: Hard pop and Latin, and the B-side tracks such as the rock genre-based song "WE," the hip-hop R&B track "WONDER," "Say My Name," and the future genre pop song "Heartache." The album contains various thoughts and precious emotions about happiness, loneliness, worries, love, and more. A journey was drawn for each member to find their true self.

Additionally, "TIC TAC" refers to a skateboarding skill, which is the motion of moving the skateboard side to side to create momentum. This represents the action of trying different paths (skateboarding reference of the side-to-side movement) in life to find what the members really want and not being stuck to a single path represented by a straight line.
8TURN Shout-Out video:
The debut album '8TURNRISE' is an album that announces the start and rising of 8TURN,the group with infinite possibilities. It contains the story of boys trying to change the views of those who feel trapped and frustrated within the framework set by society and help them live self-reliant life. "Why do we have to follow the path that society has set for us?" "It may be rough, but I'm going to follow my own path!"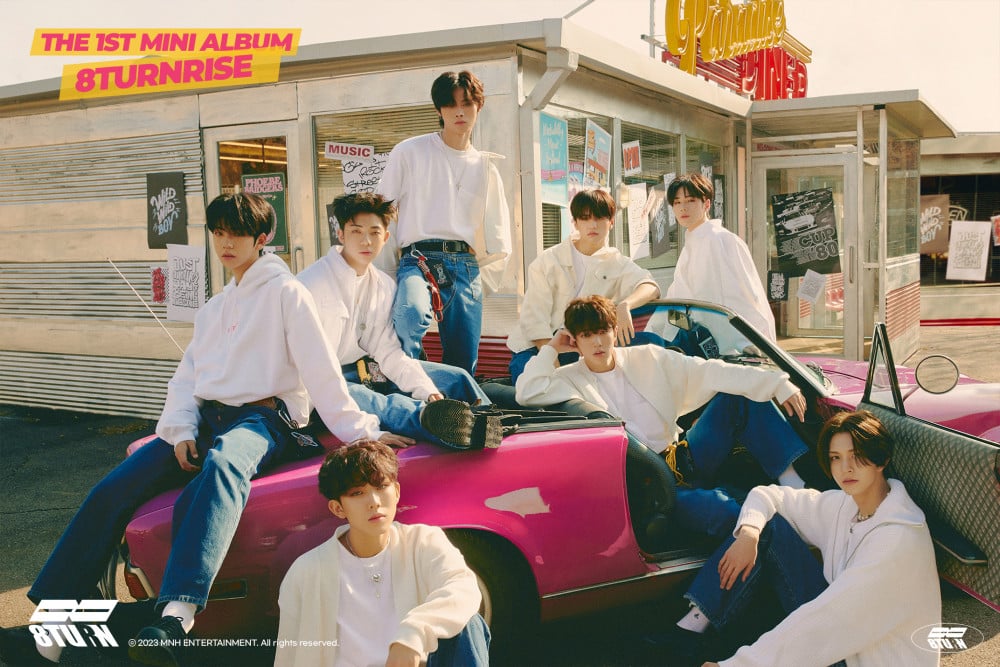 To commemorate 8TURN's anticipated debut, the boys spoke with allkpop to discuss a little bit about their first album, share a piece of advice with everyone, and more. Keep reading to know more about 8TURN!
allkpop: Congratulations on your debut with '8TURNRISE'! How does it feel to finally be able to make your debut after all the training and preparations?
JAE YUN & MIN HO: We prepared really hard for this debut, and we can't wait to show who we really are to the public. We are ready to show various sides and charms of us to the public. Also, during our preparations and training period, the debut seems so far away, and we had a lot of thoughts and worries about our debut. The fact that now that we debuted doesn't seem real, and we are overwhelmed by this fact. So, we want the public and our fans to look forward to our future and our future activities.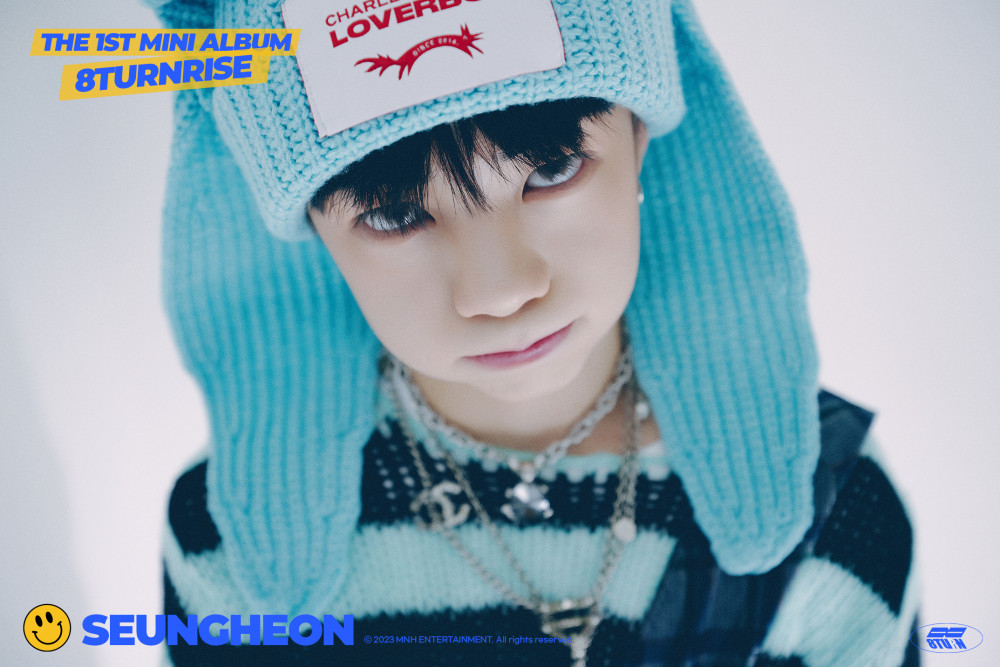 allkpop: Since you just debuted, it would be great for you to introduce yourselves to everyone. Could you explain the overall concept of 8TURN to us? If you are to introduce 8TURN'S concept and music to people, how would you do it?
JAE YUN: 8TURN's concept could be found as two words which are passion and confidence, and putting it into detail, we have a group motto that says do not try to compare to others. Our concept is to not follow the path that society already has on us. We want to find our own way of trying to make different ways.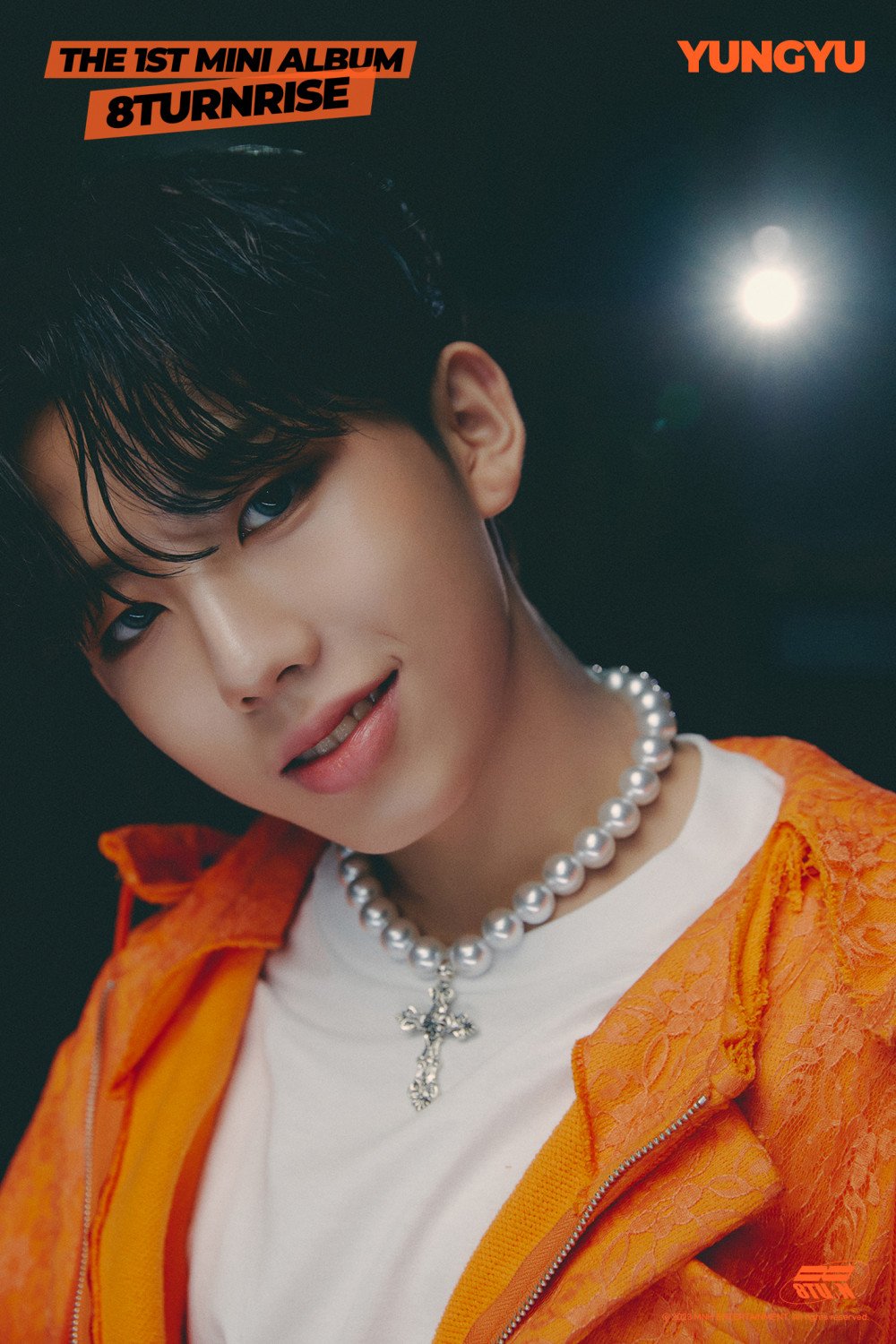 allkpop: Please tell us more about the album and its creative process. What message do you hope the record will deliver or convey?
YOON SUNG: We really have prepared hard for this album. From the recording process to the preparation choreography, we were really looking forward to our debut. We couldn't wait to perform the album in front of our fans. For the message we want to tell the public is to never stress out about the future that's already uncertain. We just want to say enjoy the moment, that you are in right now.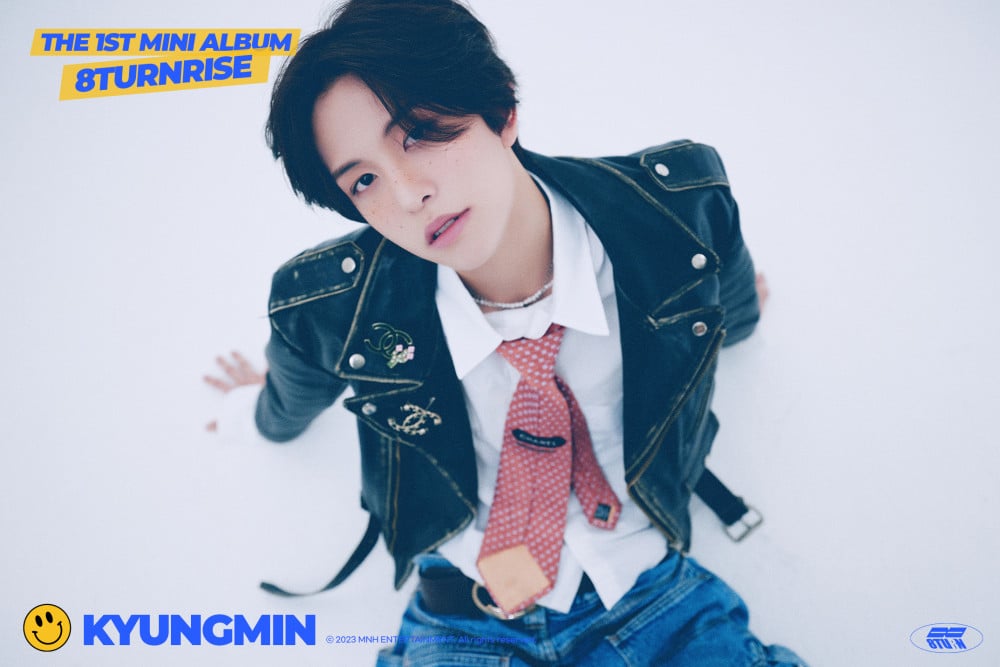 allkpop: The music video is so stunning; the creativity put into it was perfect! Do you have any interesting and fun behind-the-scenes moments from the filming set of the music video?
YUN GYU: During the filming of our music video, there's a scene where we are in a bus that's heading to reality, the real world, and during that shoot, we are seen there throwing a lot of materials inside the bus to have a party atmosphere. And, we already knew that it was just a music video shoot, but we really enjoyed playing around and acting goofy inside the bus, so I believe that the atmosphere of all the members truly having fun was also portrayed in the actual music video as well.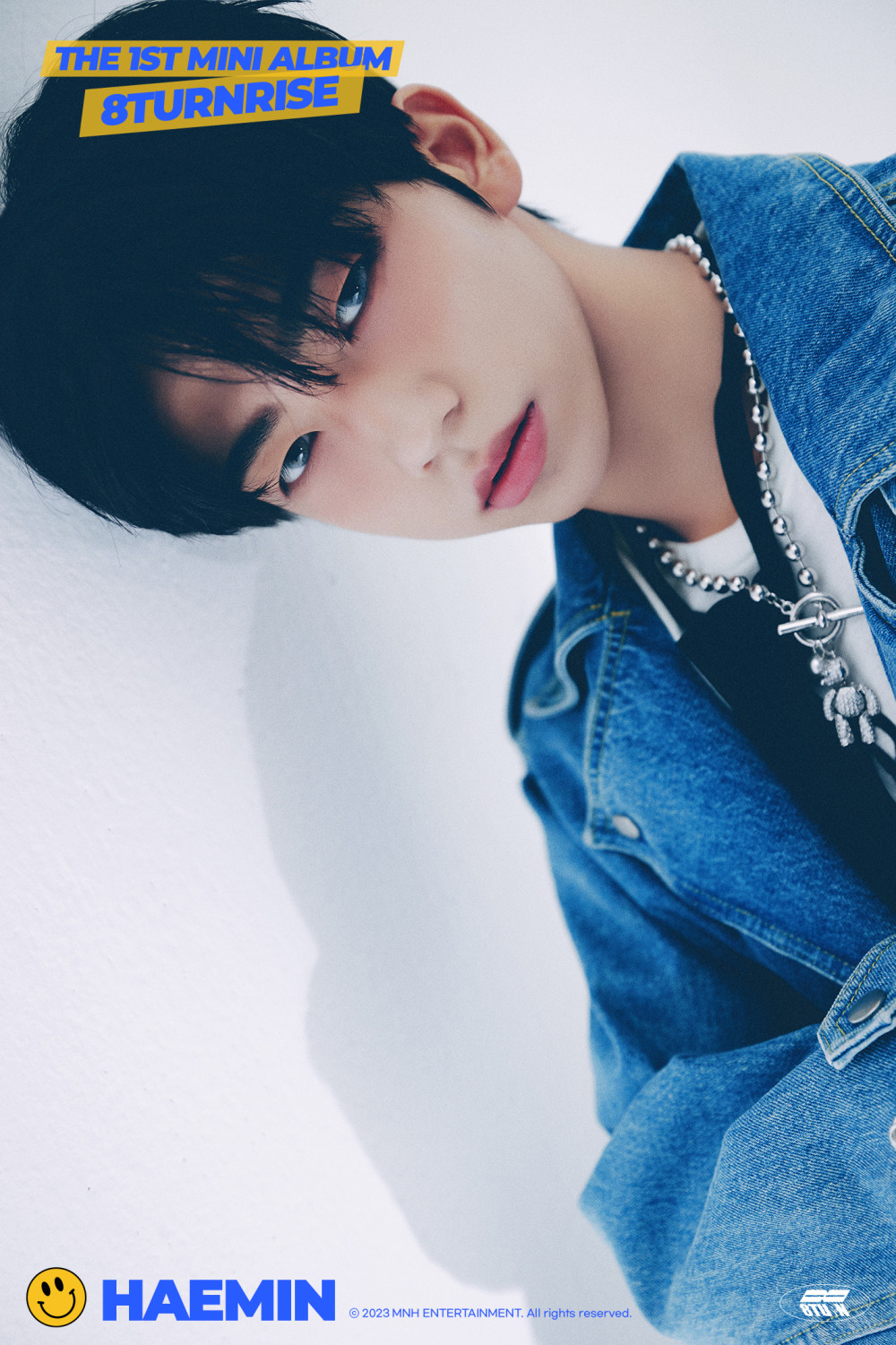 allkpop: How did the preparations for this album go? What was the hardest part of recording the songs and practicing the dance choreography?
SEUNG HEON: One of the tracks from the album is the song called "WE," and the overall choreography of the song is very hard to learn and perform because the choreography is sort of a very acrobatic manner to it. And it was so hard to memorize that and perform in front of our fans, and we really worked hard to learn it. There was also a risk of us getting hurt while we were learning the choreography.
JAE YUN: The fans who have supported us from early on before our debut know that we already covered a lot of songs of our senior K-Pop idols and, compared to covering songs, it was easy because they are songs that already existed and that were already performed by our seniors, and we just added a scratch of our own style. However, creating and practicing our own choreography of our own songs... It was more difficult than covering the songs of our seniors.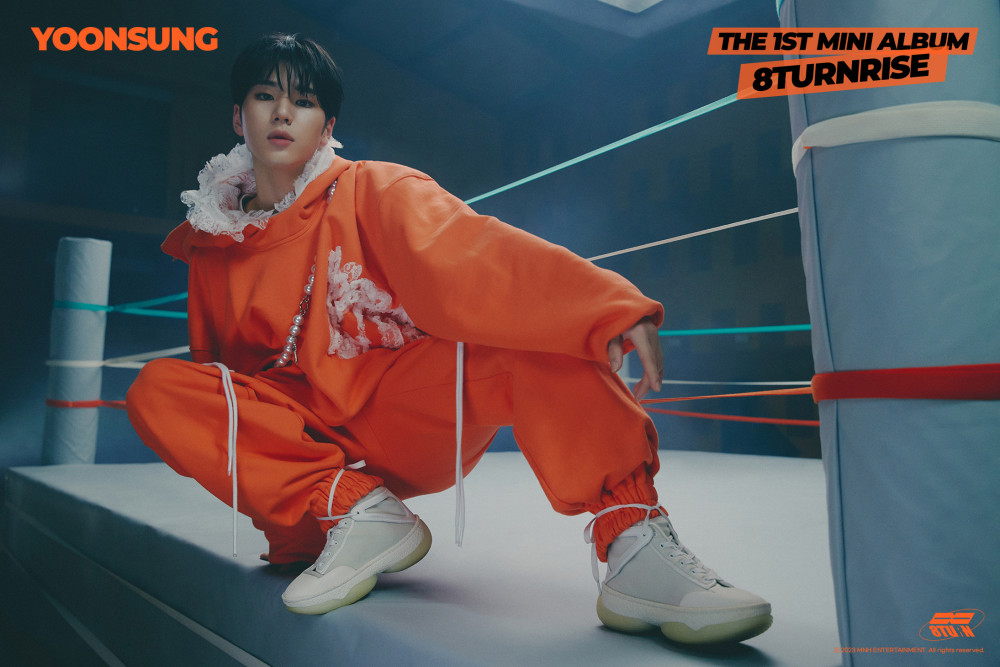 allkpop: Which music style or genre would you like to try that you think would suit 8TURN so well?
HAE MIN: The genre that would suit us well is the genre that portrays our inner confidence we have as a group. In the future, we would like to try some pop song genres where the lyrics are all in English.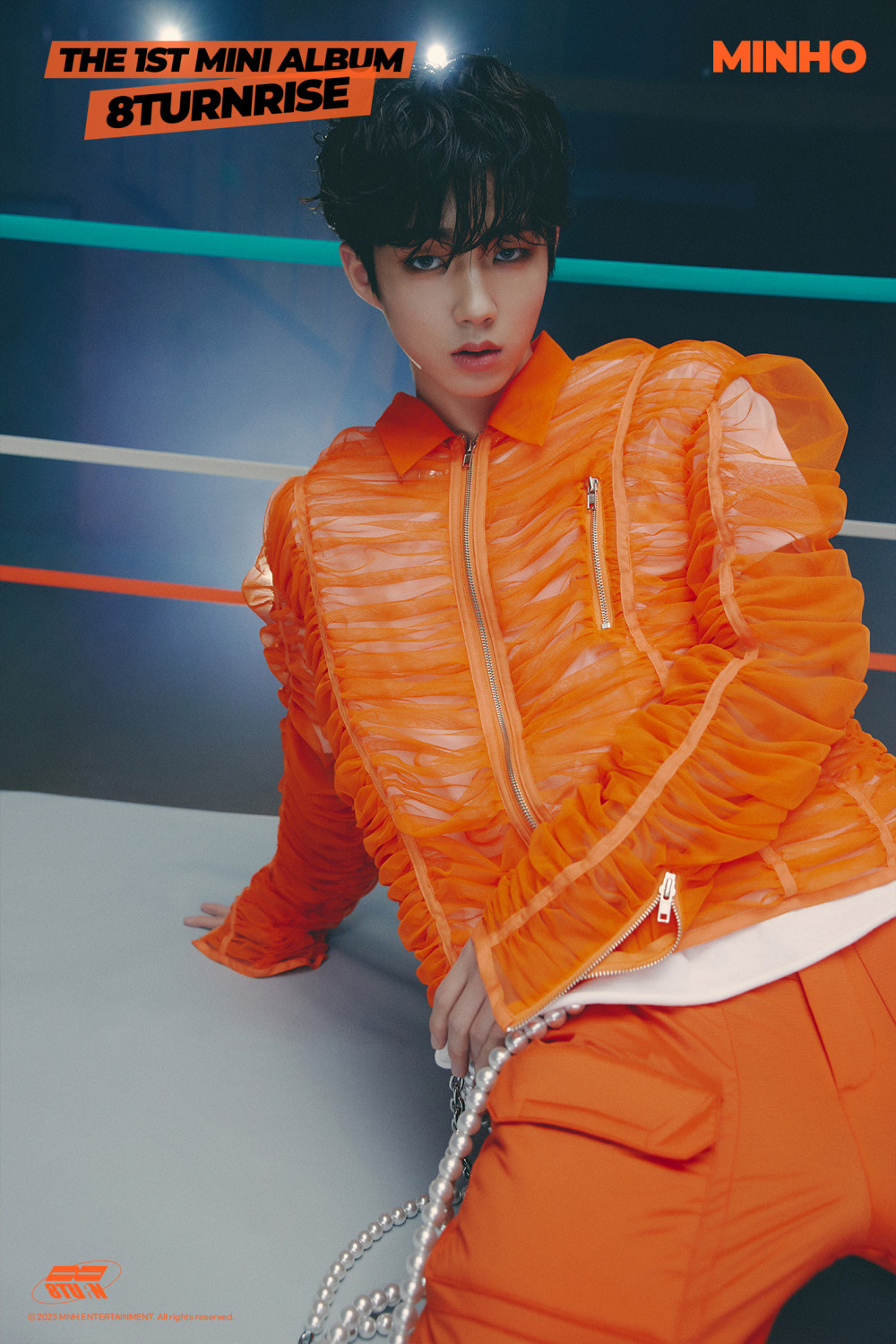 allkpop: The lyrics of "TIC TAC" reflect the thoughts and minds of the MZ generation (Millennials and Generation Z), who strives to live in the moment and follow their emotions without sacrificing the present for an uncertain future. Some people appear to not be living their present life to the fullest because they are preoccupied with worrying about the future. What piece of advice would you give to anyone, especially young people, who are still struggling to understand their feelings and to take time to think about themselves or reflect on themselves?
JAE YUN: The most important thing is to not feel alone during the hardships because it's a normal thing and a part of the process of growing up, to be self-reflective and to think about who you truly are. It could be very lonely and very hard to go through all of this, but it's important to not suffer by yourself, and it's not weird to ask for help. Also, if you think you are unique or different from others, it's not something that strong; it's actually something that's unique. There could be an answer somewhere, so it's important to go through with company and not stay alone during the hardships.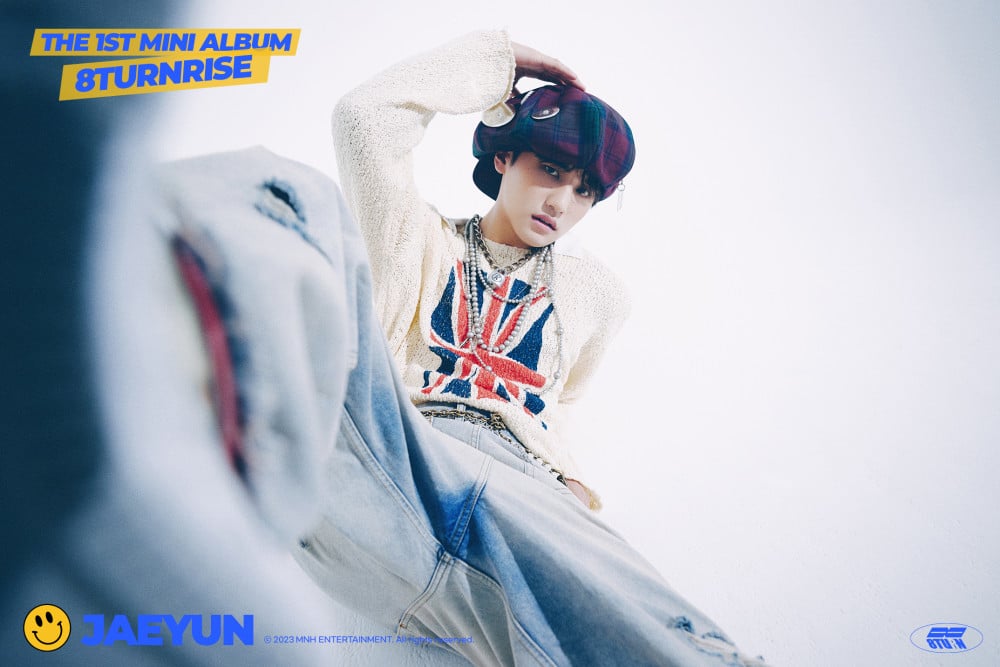 allkpop: The song talks about an uncertain future. How do you overcome the fear of the unknown future?
YOON SUNG: I thought about myself a lot during the training period, and I think it's a very normal thing to feel confused and even worry about the future. But the most important thing is to self-reflect and also remind yourself of what the goal is like the reason why you started all of this - it's very important to think about that stuff. Also, do not try to overdo yourself in just one moment, and just look at your long-term goals. You will feel better if you'll put it that way.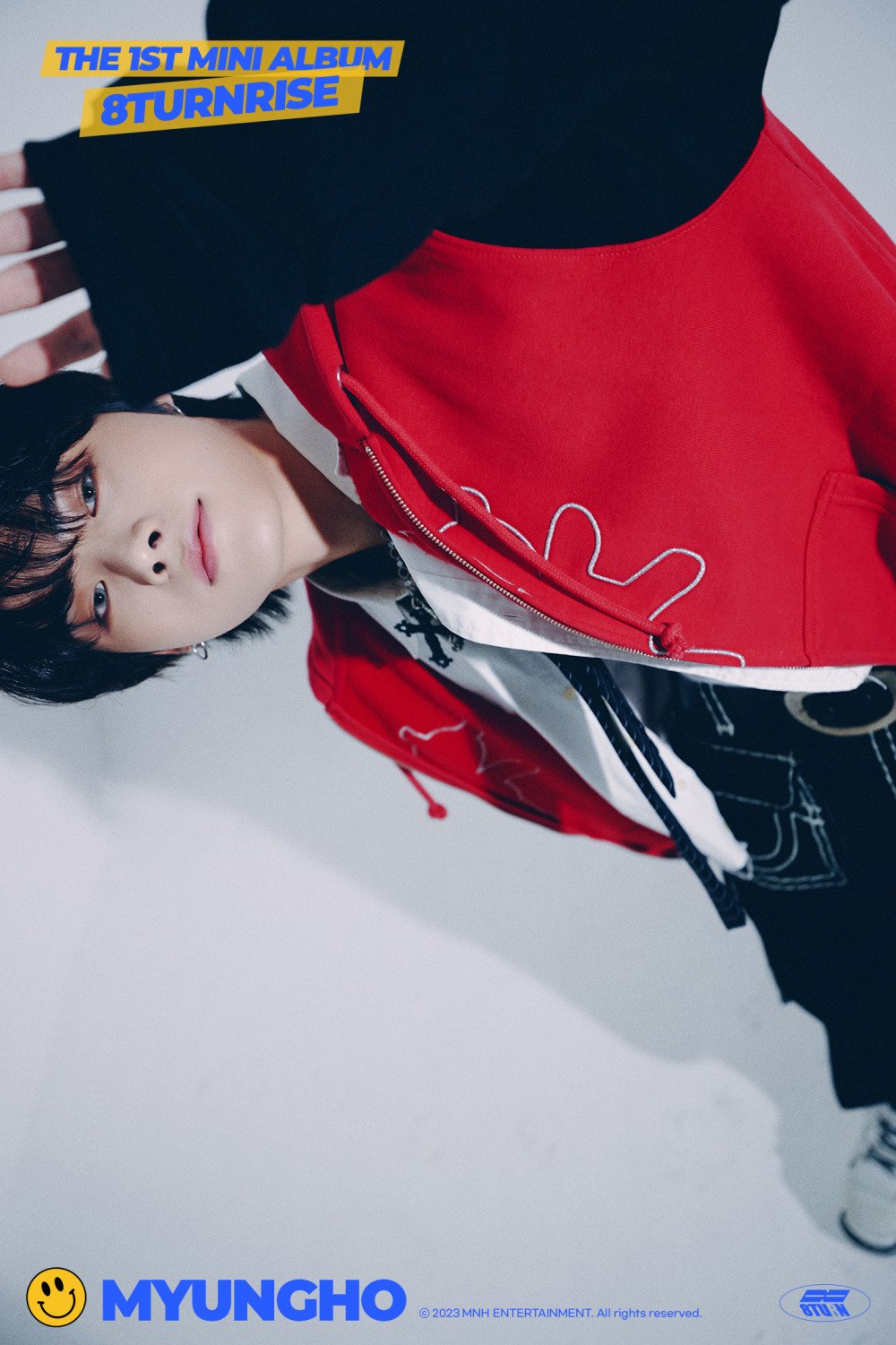 allkpop: Some people even have a hard time finding their path in life. Why do you think it's important to explore all possible roads in life rather than staying on one particular one?
KYUNG MIN, MIN HO, & MYUNG HO: We all think it's important to try different paths and different ways of life because there is a lot that we can learn from the experience, and also, there is a lot that we can learn in order to go on a successful path. Failure is also an important factor that can lead to success because we will know what we should do and what we should not do in the future. Also, doing whatever you want that's right for you kind of does not make you feel any regret afterward in the long term.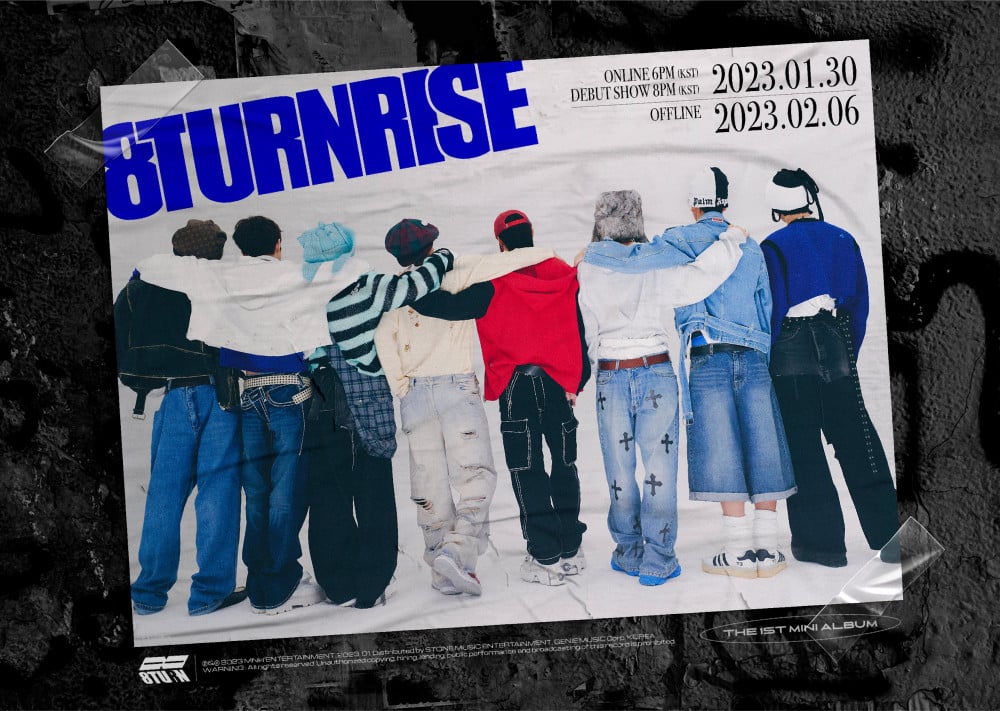 allkpop: Do you have any short- and long-term goals for your group?
HAE MIN & YUN GYU: Our short-term goal is to win the '2023 Rookie of the Year' award, and our long-term goal is to have our solo concert. And we wish that there are other trainees who are hoping to become the next 8TURN while watching us perform on stage. We also want to perform in front of our fans for a long period of time.
allkpop: Do you have any final words for our readers and your fans?
JAE YUN: To allkpop readers and our fans, I would like to say that the amount of love and support you guys have shown us even prior to our debut really means a lot, and you guys are the sole reason we feel energized on stage. So we'd like to say thank you. This is only the beginning of 8TURN, so we'd like to have this journey with you. Thank you.
SEUNG HEON: Thank you for the support from the international fans from far away because of them we are able to do what we do right now and even feel more energized because of their support. So please look forward to the journey, and hope to see you soon.