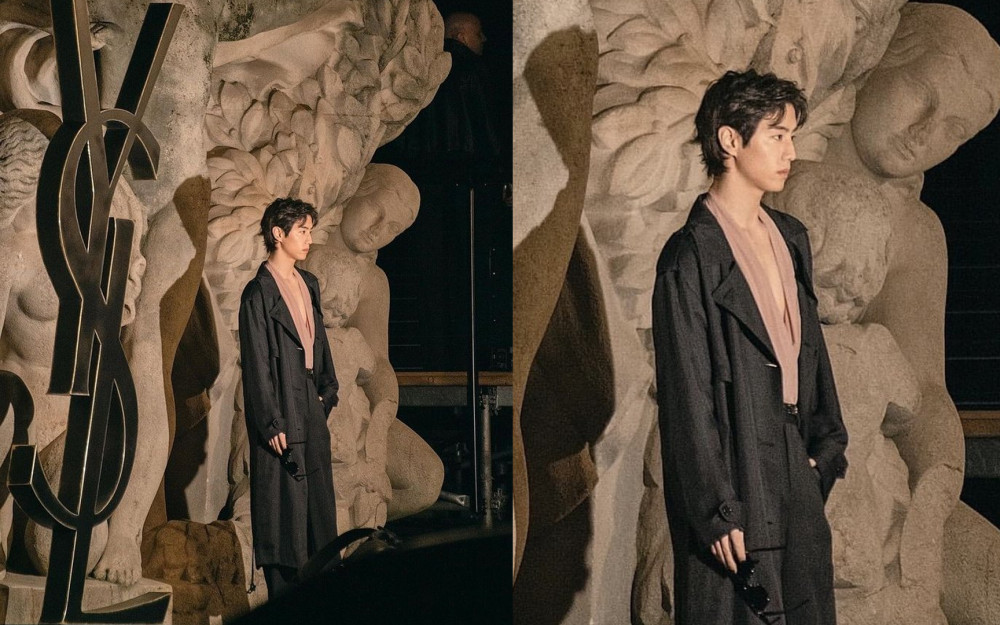 The 2023 Paris Fashion Week for Autumn/Winter 2023-2024 takes place from February 27 to March 7. Many celebrities, including K-pop idols, made their way to Paris to attend the various fashion shows throughout the week.
On February 28, GOT7's Mark was spotted at the Yves Saint Laurent show, looking stunning in sleek semi-casual wear styled with a grey trench coat. He stopped the crowd with his spectacular visuals and stole the show with his unchanging handsome looks.
Fans quickly took to social media to share photos and videos of the idol.