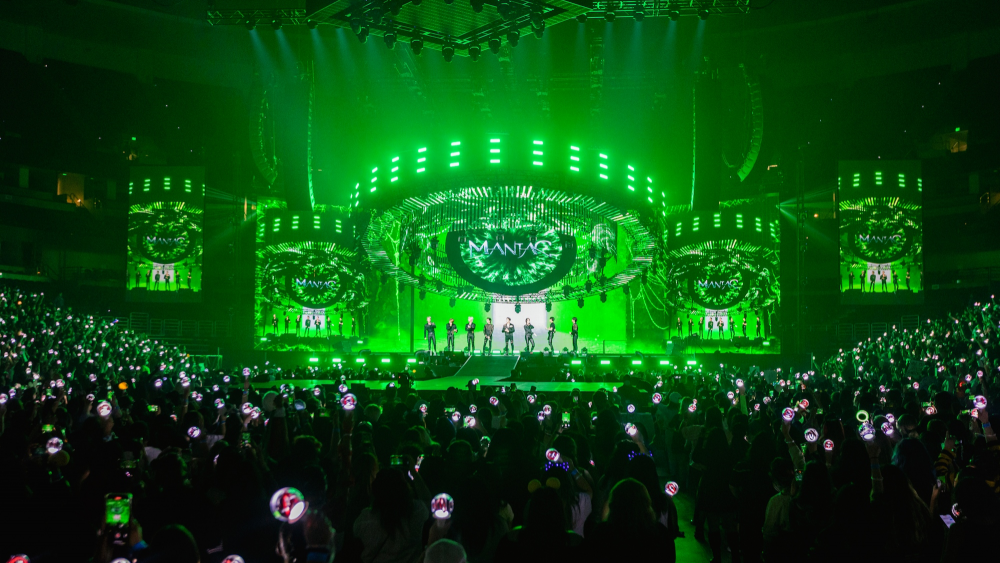 After two years of being deprived of live concerts, fans are now rejoicing as concerts are back in full swing. Understandably, the thrill of seeing their favorite artists perform live is palpable. However, due to uncontrollable euphoria, lack of concert-going experience, or general disregard for others, some people may not be aware of the unspoken etiquette for attending a concert. Here are some of the concert etiquette you should know.
Keep phones and/or signs at eye level
Yes, we all want to record the concert for memories, but don't ruin other people's memories of the concert by putting your phones or signs above your eye level because it blocks the view for people in the back. Be courteous of others, please.
Have fun, but don't always have your hands and lightsticks up
We all want to cheer for our favorite idol, but you don't need to have your lightsticks and signs up the entire time. Similar to the first one, we're not telling you not to have fun, but please be courteous to others. We're all here to have fun, so don't ruin the experience for others.

No inappropriate signs
Creating signs to express your admiration for your idols is acceptable, but please ensure that your messages remain respectful and appropriate. Refrain from making signs that could make your favorite idols or those around you feel uncomfortable.
Respect the performers
During LOONA's concert in the US last year, fans would not stop chanting for member Vivi, while Kim Lip was trying to give her speech. Come on now, let's give the same love to all of the members, and respect them. It's common courtesy, no?
Cheer when it's appropriate

Please refrain from screaming all the time. We know you're just excited to see your favorite artists performing your favorite song, but if you scream along to every song during the entire night, the people around you will not be able to hear their favorite idols sing, but instead only hear you. They did not pay to do that, did they? Also, whenever the artists are talking, don't interrupt them by cheering or screaming. Let them speak first, and the cheering can come after. One way of support is also by listening to them. The people around you would appreciate that more.

No pushing/shoving
Crowded spaces can be a recipe for disaster, so please be mindful of your surroundings and take extra caution when moving around. Not only could is pushing and shoving dangerous for those in front and behind you, but it could also cause a domino effect of people falling over.
If you see someone getting sick/hurt in the crowd, call for help
Be model citizens and support one another. If you see someone sick or hurt, call for help immediately.
No throwing items on stage
We know you want to shower your favorite idols with gifts, but have you thought about the idols potentially getting hurt? Whenever you throw a gift on stage, whether the gifts are small or light, it could still hurt them. Keshi got hurt and actually bled from the item that was thrown on stage by his fan. If we love them, we would not want to hurt them, would we?
Be hygienic
Improve this sentence: Going to a concert is a community thing. We might go there on our own, but we are surrounded by other people that also seek to have a good time. To ensure everyone has a pleasant experience, it is important to practice good hygiene, such as wearing deodorant. Nobody wants to be around someone who is unkempt and smelly (gross); that would totally ruin the atmosphere and experience.