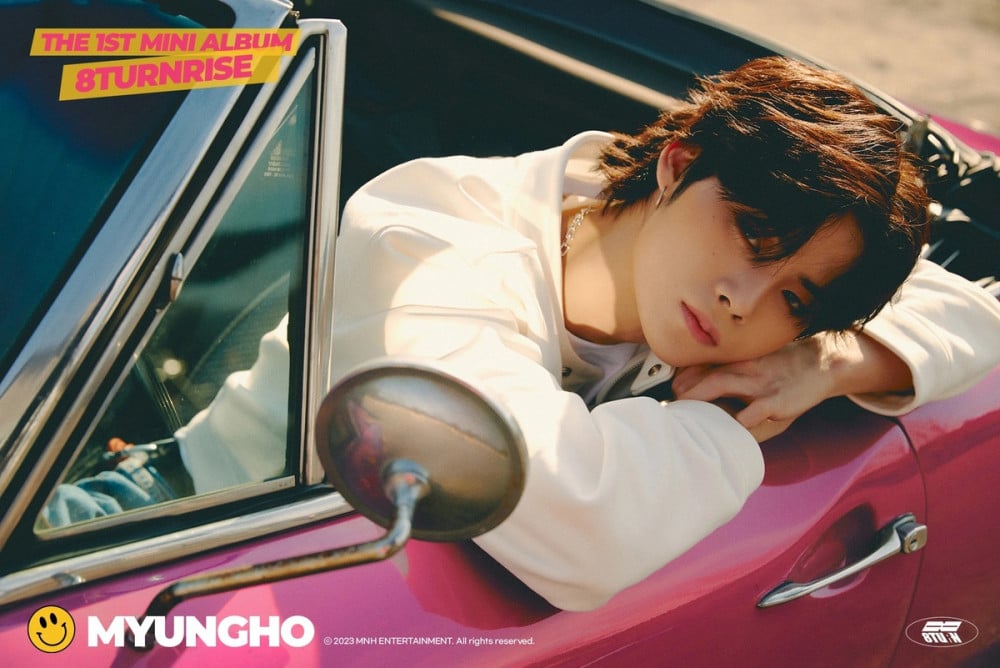 8TURN's Myungho has denied allegations of school bullying.

On February 8, MNH Entertainment, released a statement saying, "Recently, false information, including malicious slander, has been circulating online about 8TURN member Myungho."
They continued, "As we have checked the facts of the contents in various ways and cross-checked them, it is clear that the contents currently posted online are false, and this is damaging the reputation of our artists." The company has also mentioned that legal action is in progress.

They concluded by saying, "As we're speaking and moving forward, those who post online without clear fact-checking and thereby expand malicious interpretations and encouragement, as well as those who post malicious posts and comments that go beyond simple expression of opinions, we will hold in strict legal responsibility. We will respond strongly with ruthless punishment."

A netizen's claims that they were bullied at school by 8TURN's Myungho has recently been spreading online. The netizen claimed that they had been receiving psychiatric treatment for 7 years due to mental pain caused by Myungho's verbal abuse and ridicule.
Meanwhile, 8TURN debuted on January 30 under MNH Entertainment.