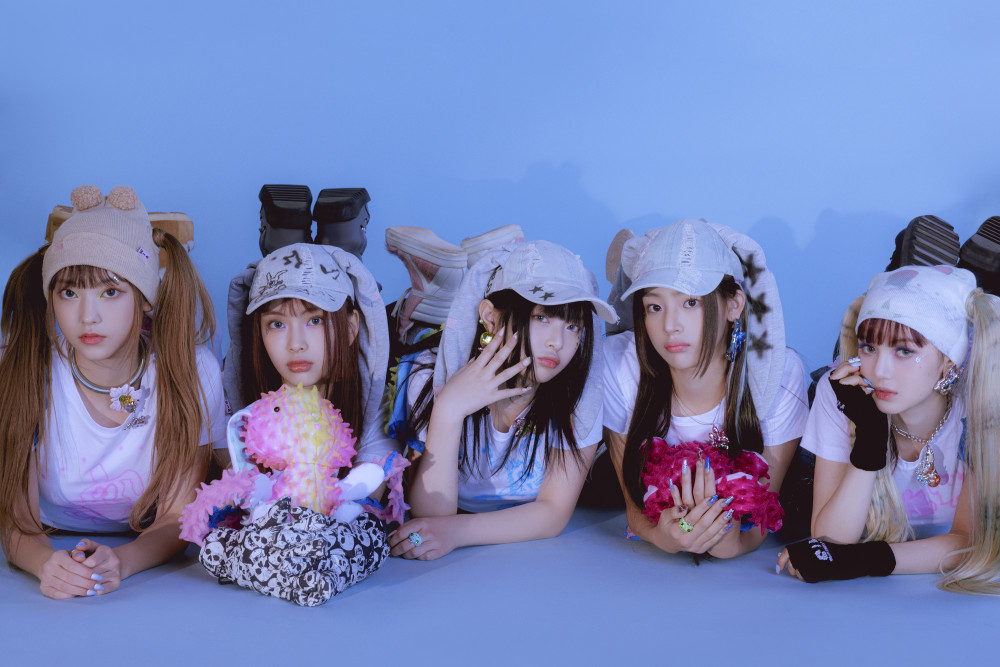 Monster rookie group NewJeans has achieved an impressive feat in sales with their latest album!
On January 2 KST, ADOR's girl group NewJeans returned with their highly-anticipated first single album, 'OMG,' featuring the title song of the same name.
According to the data released by Hanteo, The album recorded a significant number in album sales as it accumulated 481,425 copies sold on its first day. This means that NewJeans has broken its own record in first-day album sales as their debut album, 'New Jeans,' only sold around 262,815 copies on its first day.
Not only did the group break its record in first-day sales, but NewJeans also set a new personal best in first-week sales, just only on the first day of their brand new album's release. The record was previously set by their first album which had around 311,271 album sales.
With this, NewJeans has become the 5th K-Pop girl group to have an album selling at least 400,000 copies on the first day of release, after BLACKPINK, IVE, aespa, and LE SSERAFIM.
Congratulations to NewJeans on their successful comeback! Have you listened to "OMG" already?