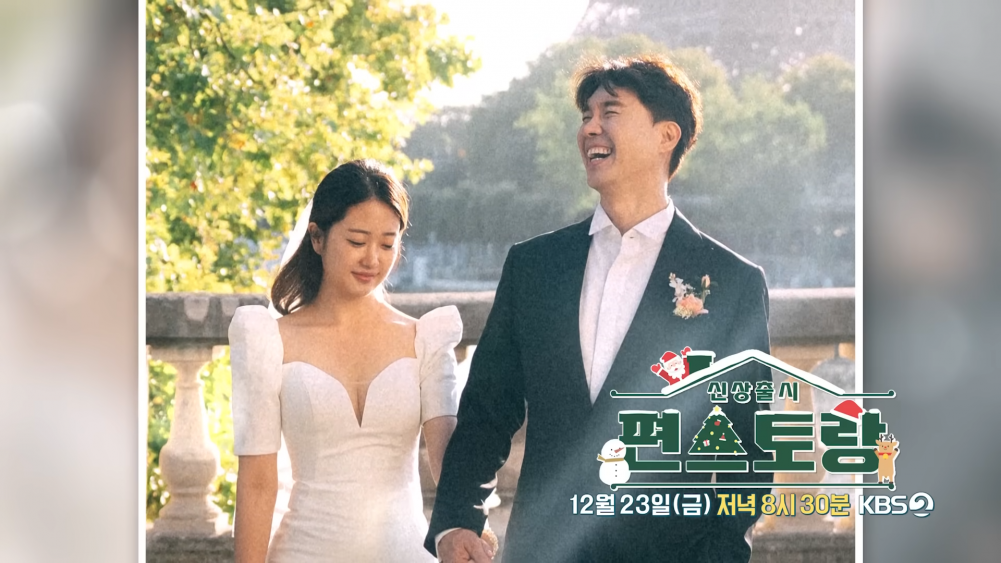 Park Soo Hong revealed his wedding photos for the first time.
On December 23, KBS2's 'Stars' Top Recipe at Fun-Staurant' (hereafter referred to as 'Fun-Staurant'), Park Soo Hong invited his close junior, Son Hun Soo, to his house ahead of the wedding ceremony.
Son Hun Soo was the first person Park Soo Hong gave the wedding invitation to and showed the wedding photo album taken in Paris, France. This was the first time Park Soo Hong unveiled his wedding photos, which garnered much attention.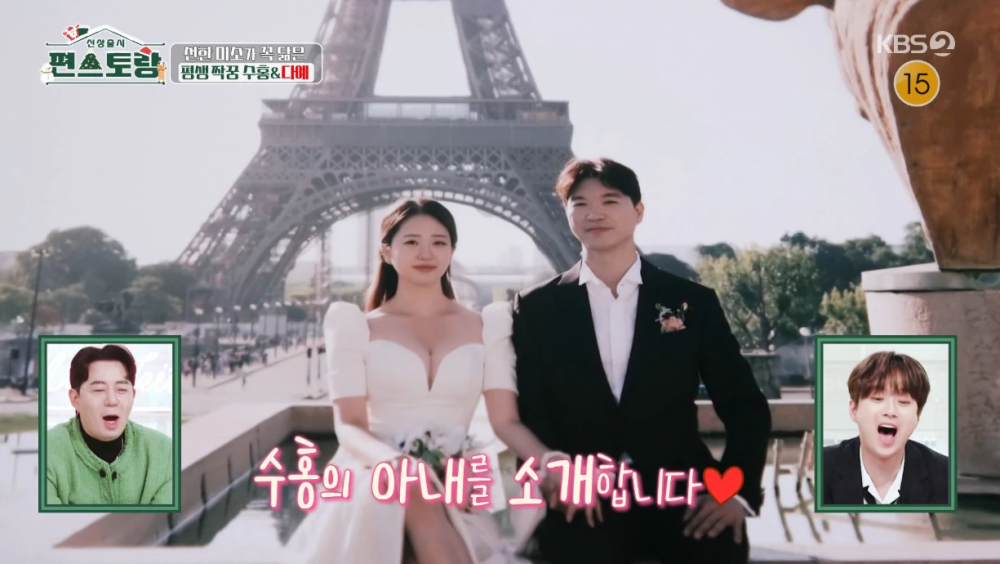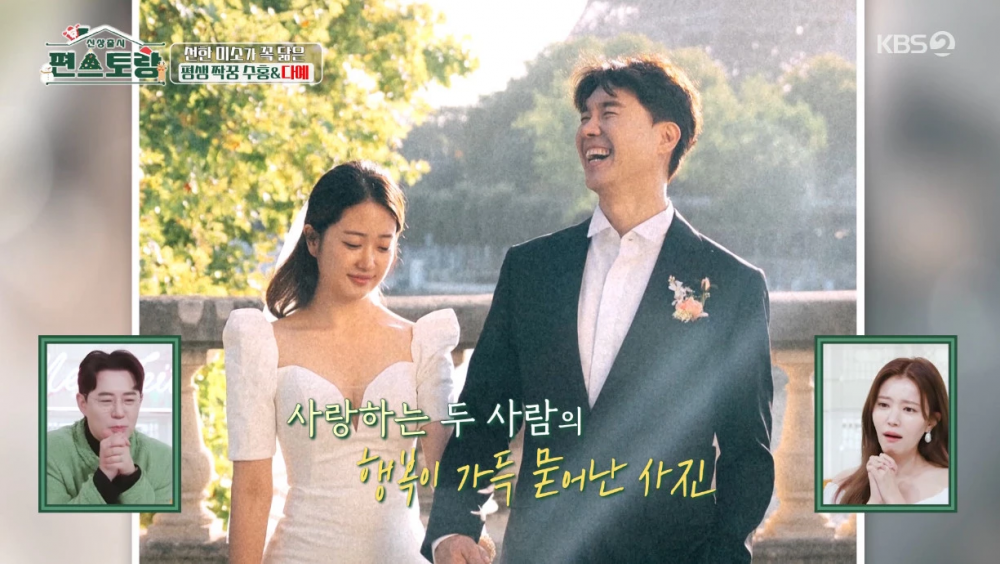 The MCs of the shows could not hide their praise and commented, "It's beautiful," "This is so wonderful," "They look alike," and "They both have that gentle impression." In response, Park Soo Hong shared, "I'm really thankful. To be honest, we only have a marriage certificate and we weren't able to go anywhere together. I didn't expect this day to come."
Park Soo Hong and his wife, Kim Da Ae, took their wedding photos in Paris and exuded a beautiful and happy aura in every shot. Park Soo Hong explained one of the photos and shared, "When we were taking photos of my wife running to me in my arms, I felt so happy. So you can see me smile so brightly in the photos like this. I was really happy then."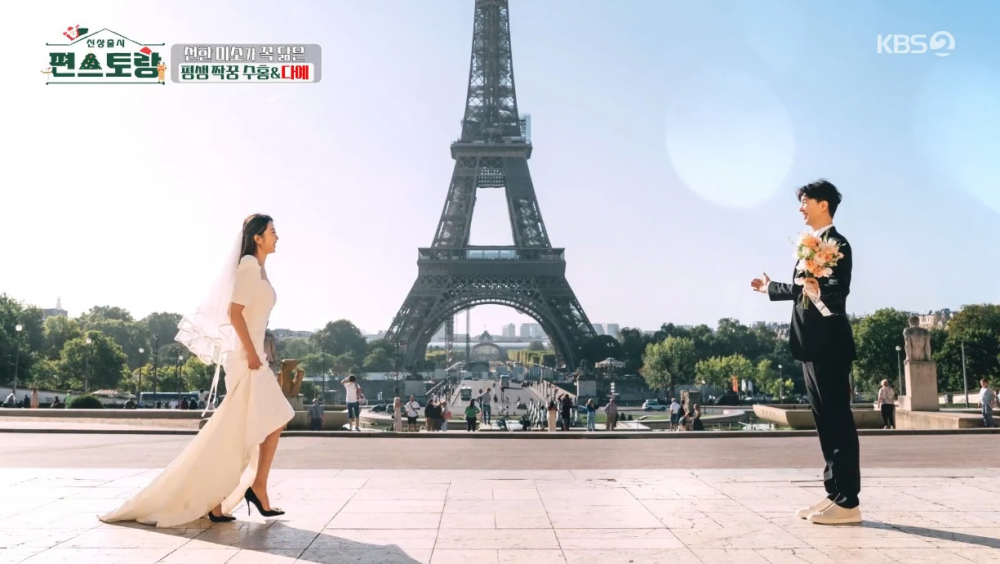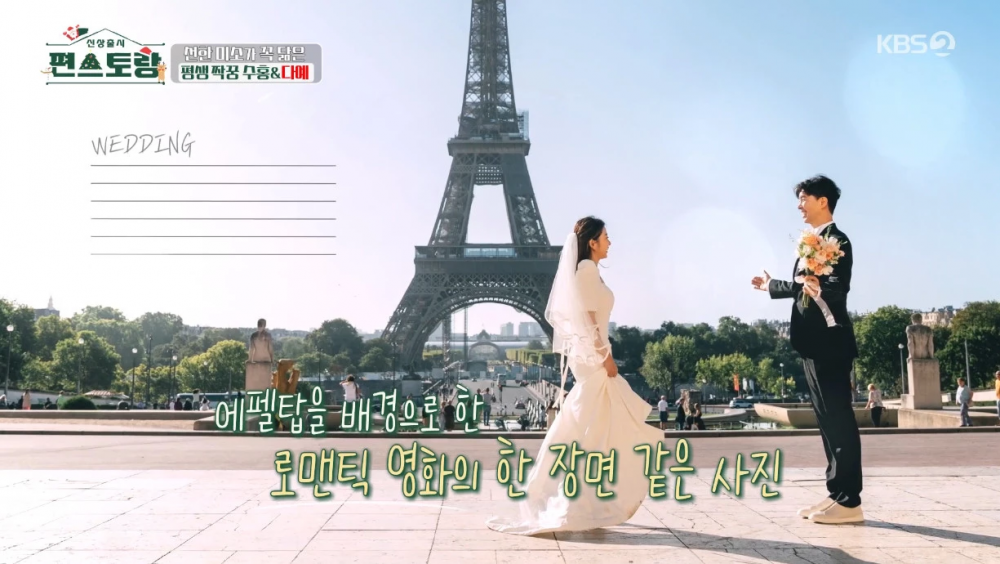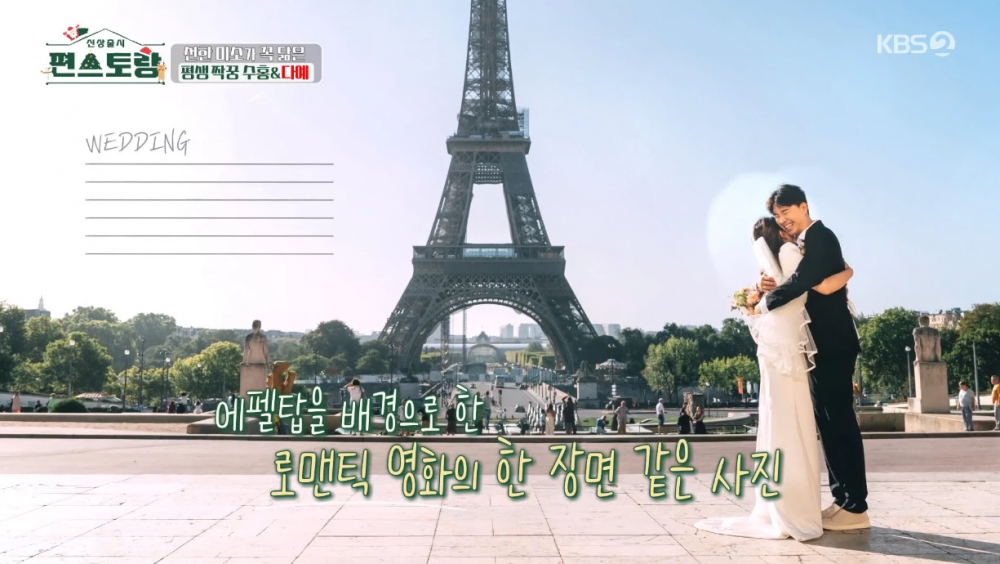 Park Soo Hong also shared a story about the wedding shoot. He shared, "My wife actually found a Korean photographer who is active in Paris and that's how we took the wedding photos. The photographer found out that I was the husband on the day of the photoshoot and the photographer said he didn't know I would be there that day."
He also revealed that the wedding dress his wife is wearing only cost 100,000 KRW (~78.01 USD). He shared, "The dress my wife is wearing in the photo only cost 100,000 KRW and she bought it in Korea. The photographer let us borrow the veil and we borrowed the bouquet from the hotel." He added, "That's why this photoshoot is more memorable."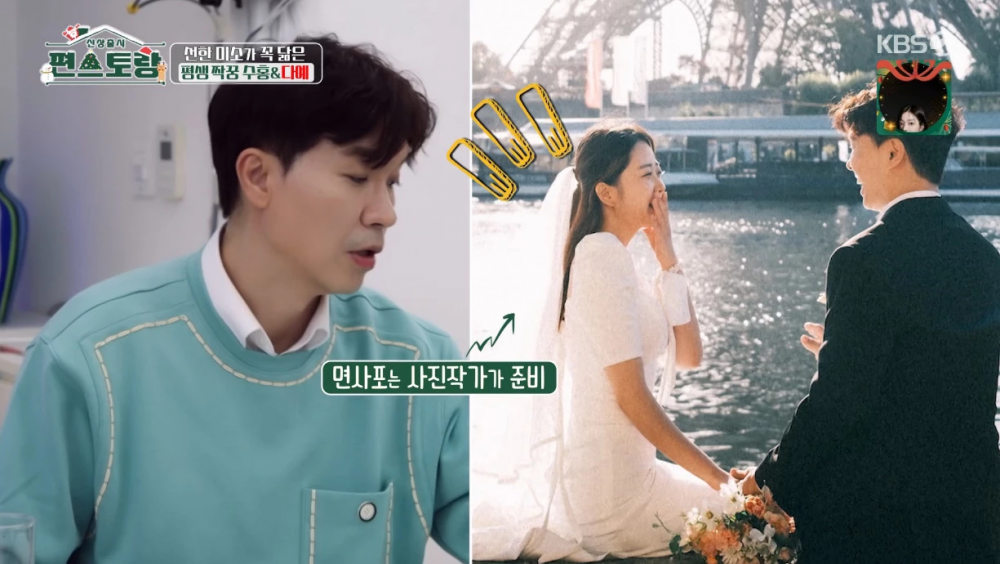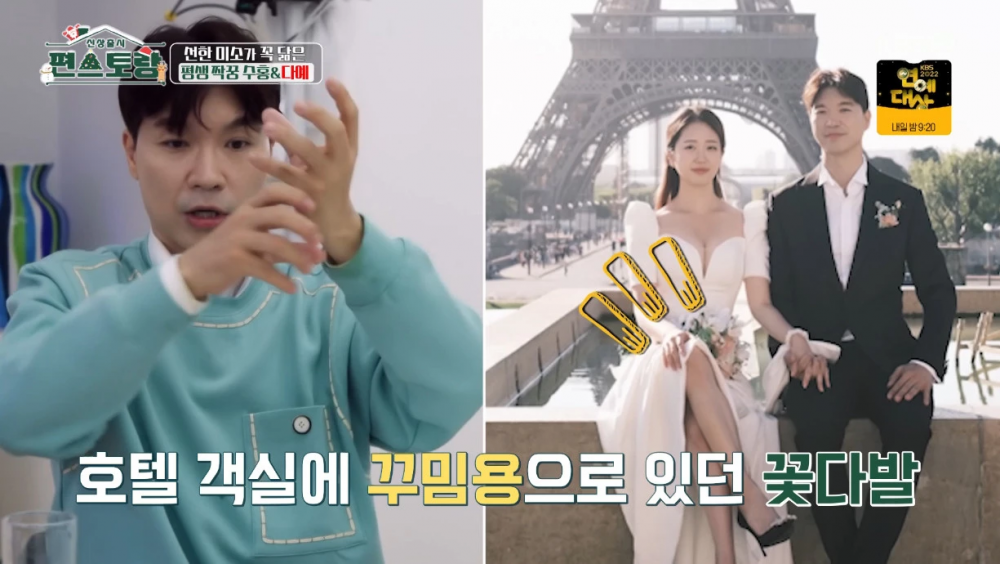 Meanwhile, Park Soo Hong married Kim Da Ae, a non-celebrity who is 23 years younger than he is, back in July. They filed for their marriage but did not hold a wedding ceremony.
At the time, Park Soo Hong explained that he had filed a marriage certificate with his wife and shared, "Today, I became the head of a family. I registered my marriage with the person I love. The reason I filed the marriage certificate before the ceremony is that we love each other and we want to continue our future together. That is all."