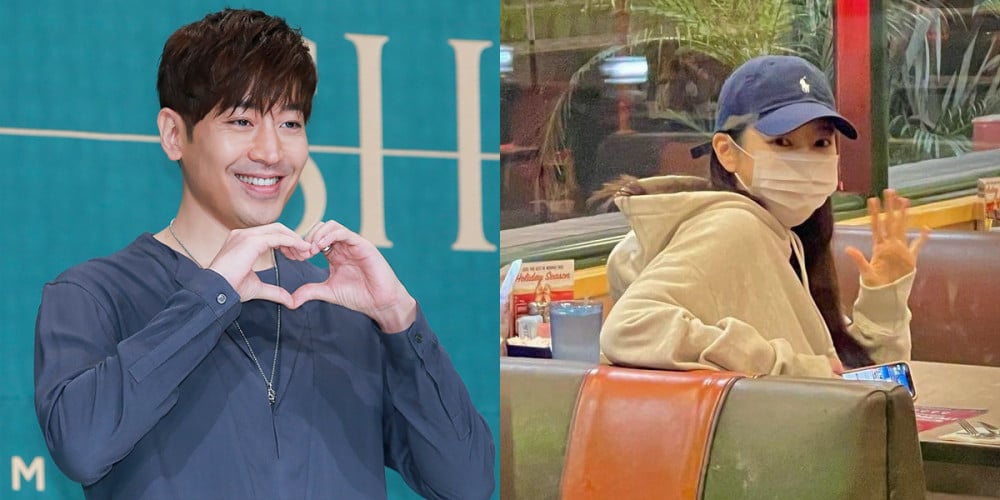 Netizens are both baffled and jealous of Shinhwa member/actor Eric's aegyo-filled posts on his wife Na Hye Mi's Instagram!
Earlier in August of this year, Eric and Na Hye Mi delivered the good news that Na Hye Mi was pregnant with the couple's first child. With this, Eric will become the first father of his group Shinhwa, after also becoming the first to marry in the group in 2017.
Some time after announcing her pregnancy, Na Hye Mi began to regularly update her Instagram in early November, sharing snapshots from her travels in the U.S. with Eric.
But what garnered the attention of netizens was in fact not Na Hye Mi's own posts, but the comments below each post left by Eric!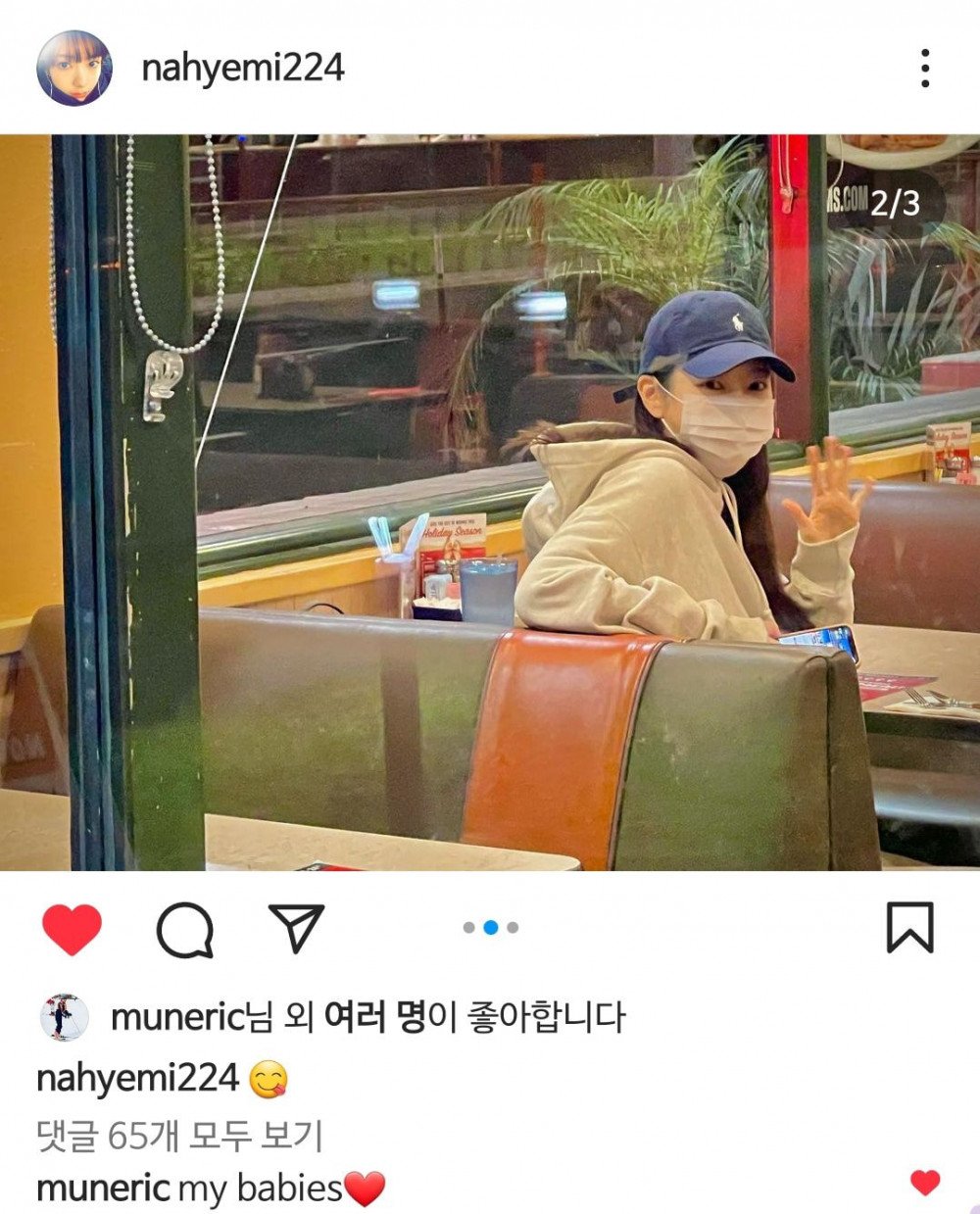 Na Hye Mi: 😋
Eric: "My babies."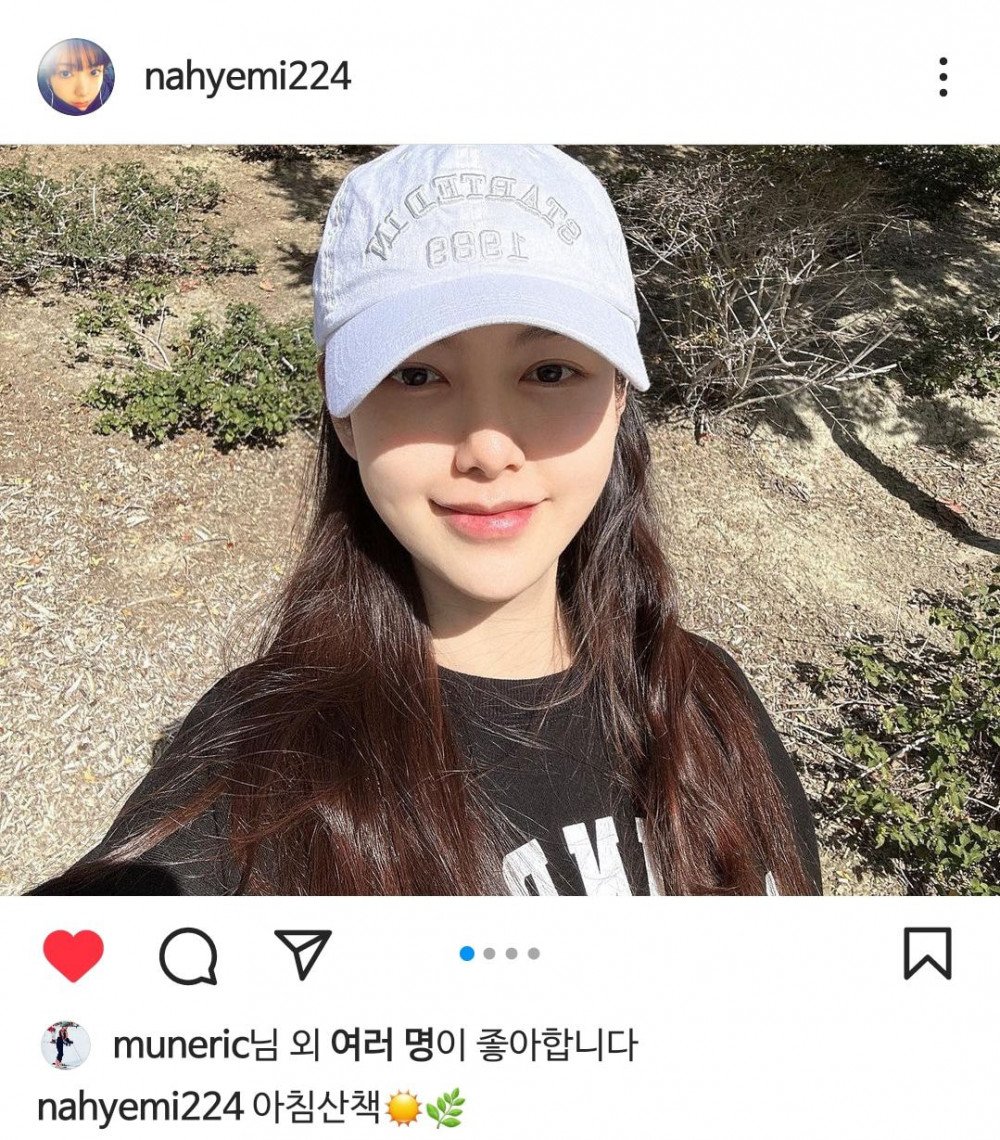 Na Hye Mi: "Morning stroll."
Eric also: "Morning stroll."
Here, the Shinhwa member quickly said afterward, "Hew~ I couldn't find the leaves [emoji] in time because I was worried that someone else might beat me at being the first comment."
Na Hye Mi then replied to this with, "He was looking at me with anxious eyes, asking me where the leaves were."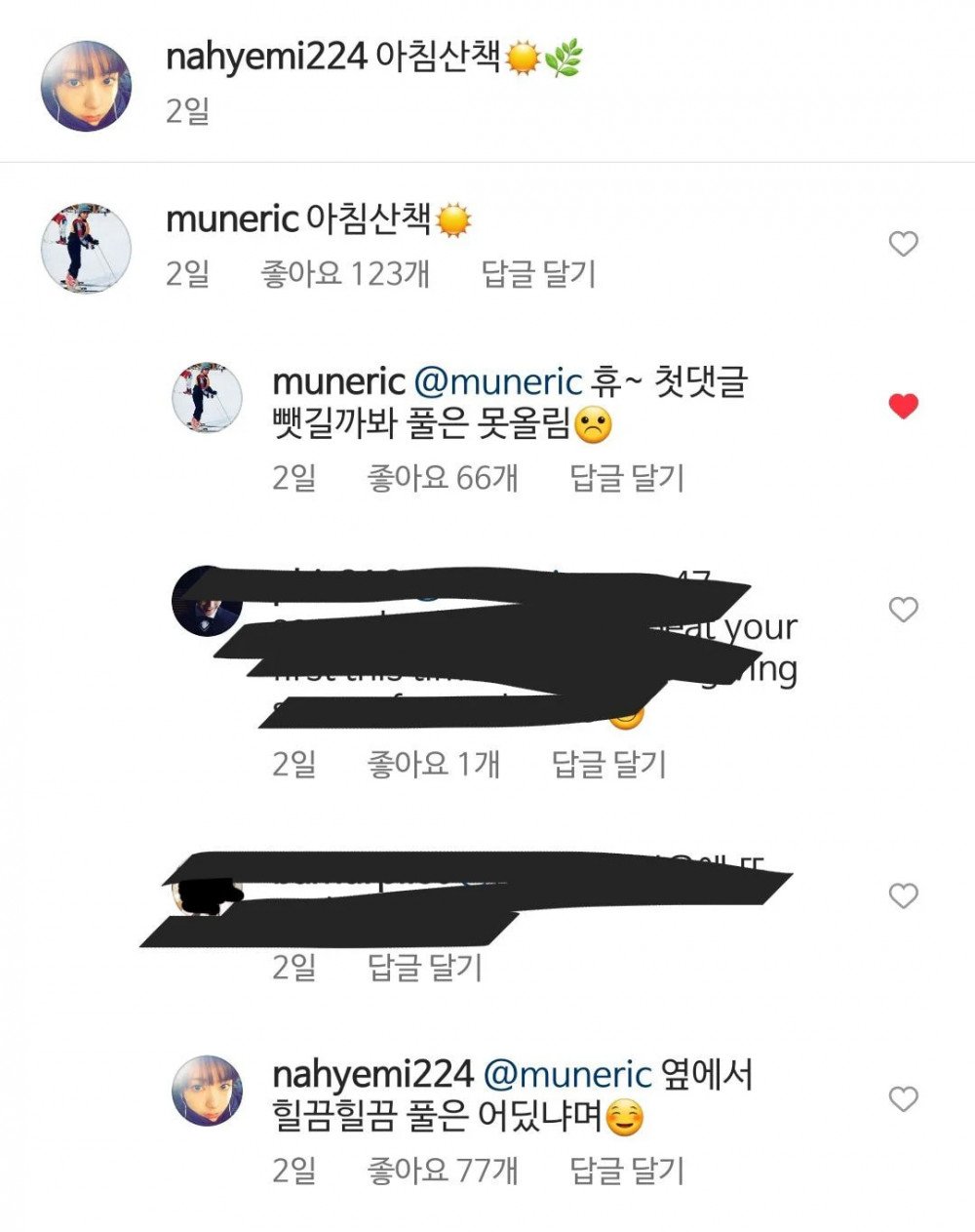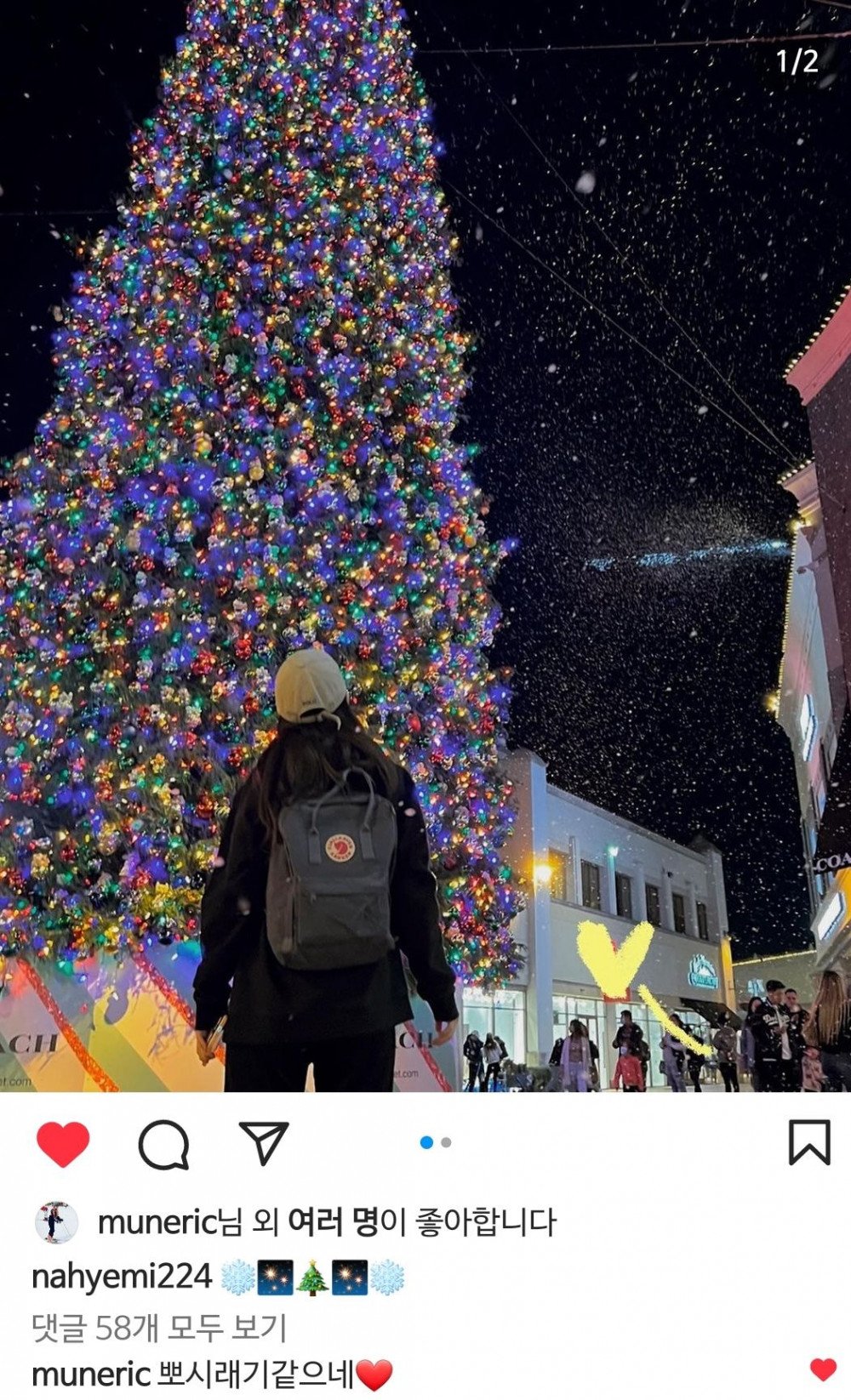 In response to Na Hye Mi's photo in front of the giant Christmas tree, Eric wrote, "You look like a tiny little elf. If you look closely, her arms and hands look so tiny!!! So cute! Oh, and I'm first again!"
When one fan commented, "Are you possibly watching Hye Mi upload her posts from right next to her, so you can be the first to reply...?", Eric replied, "You're right. So?"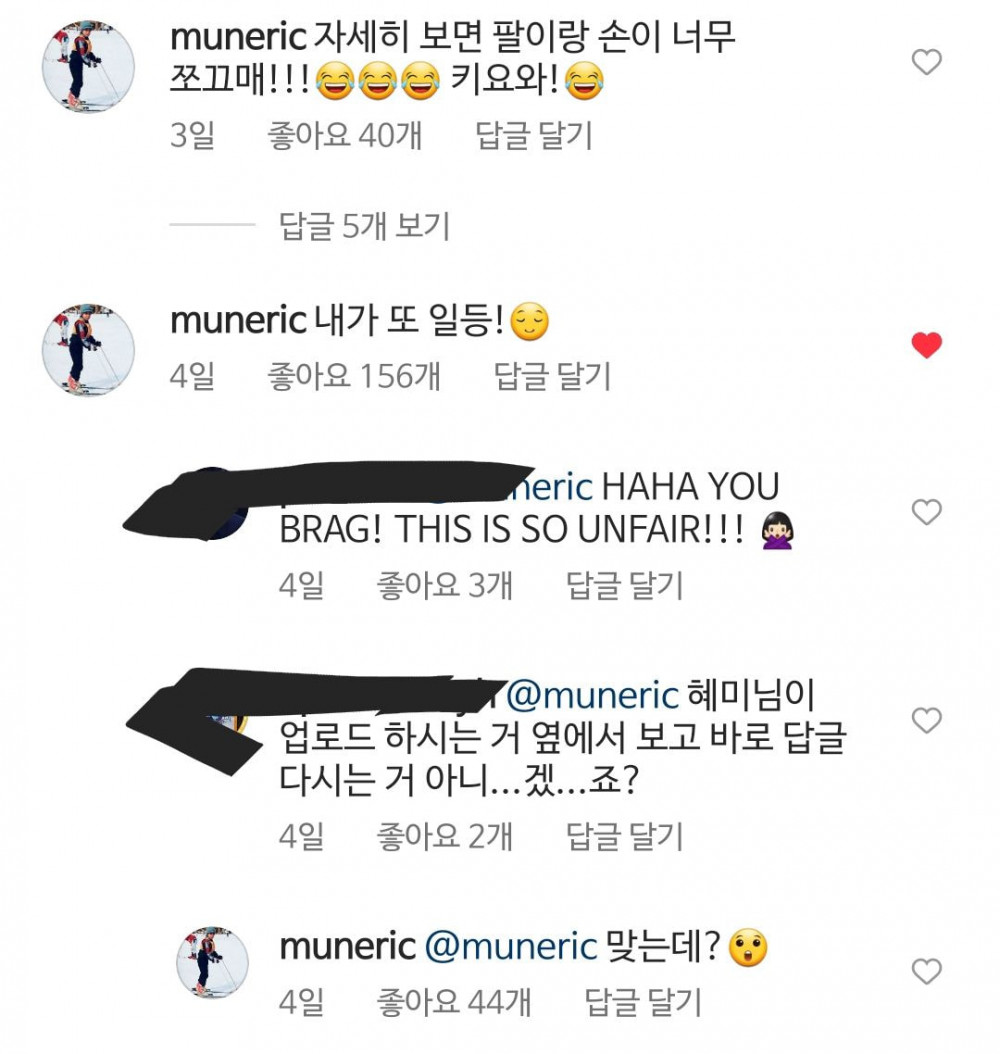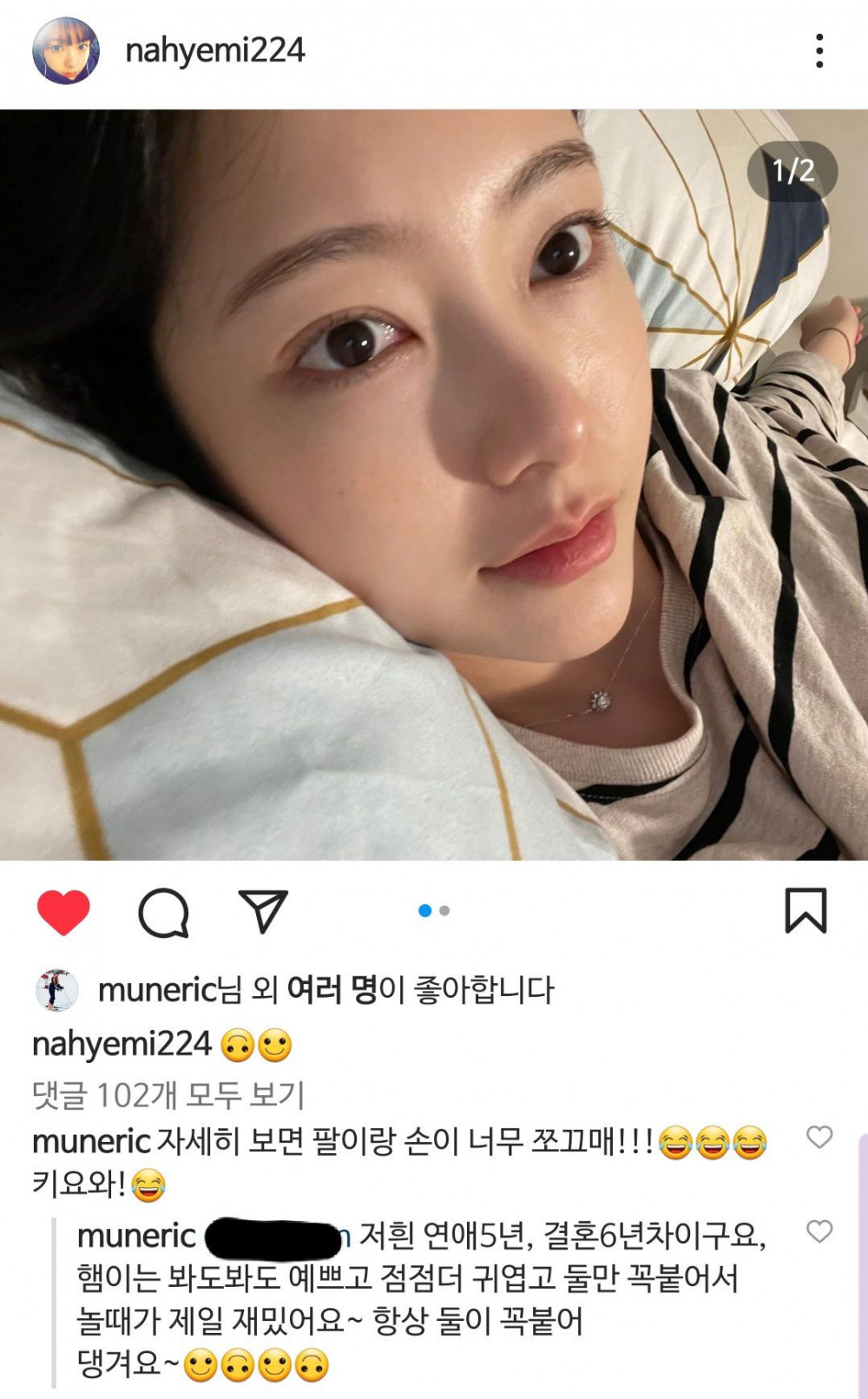 In another comment answering a fan's question, Eric revealed, "We dated 5 years, we have been married for six, but to me Hye Mi is so pretty no matter how many times I look at her. She's getting cuter day by day, and I have the most fun when we're going around togther, stuck like glue~."

Finally, in response to Na Hye Mi's curt comment below, "I came back here to eat because it's so good", Eric added on, "Ah-hew~ Hye Mi eats as much as a bird~ Newborn chick."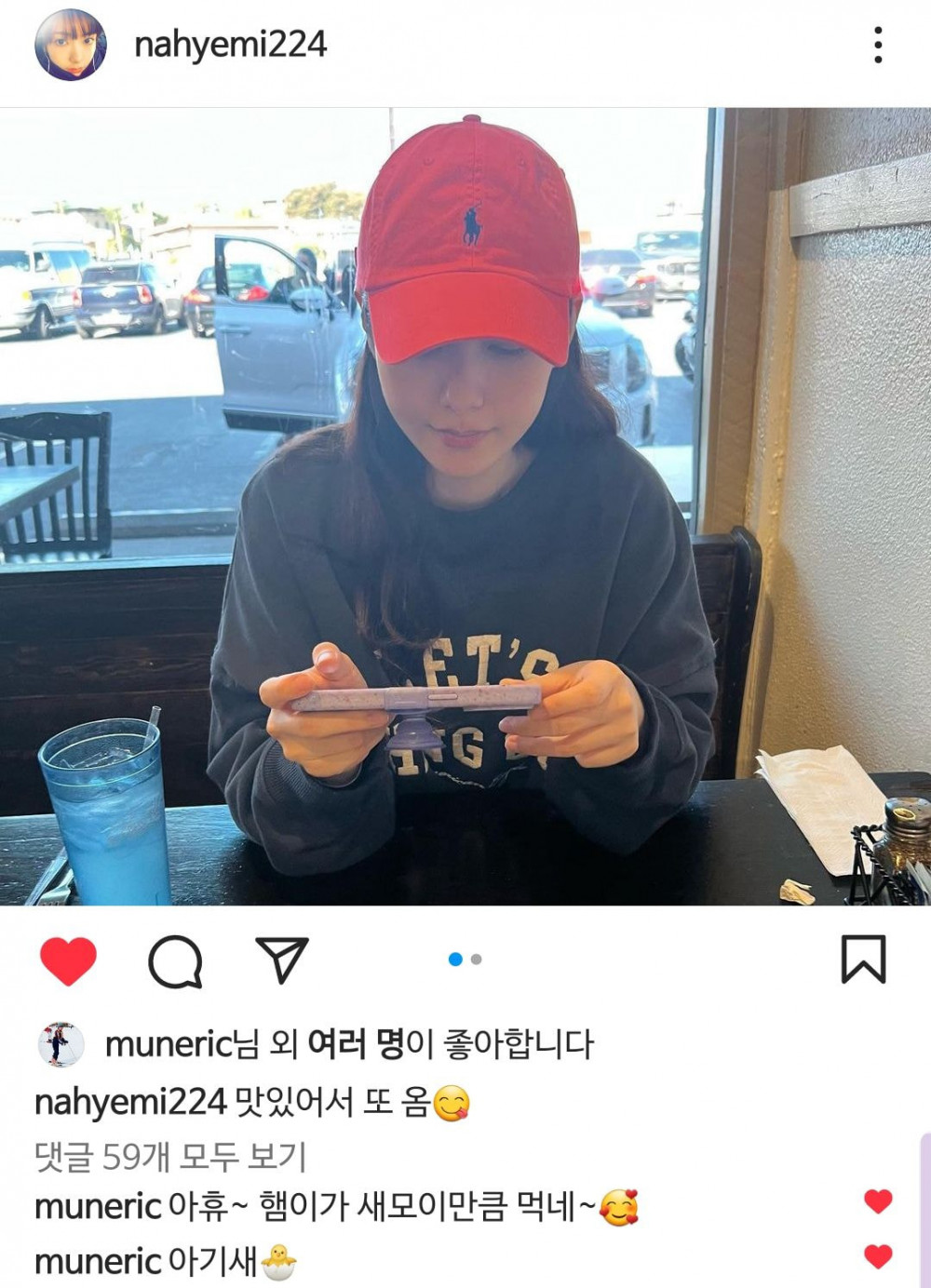 Netizens said,

"He called her a little elf kekekeke. He's using terms he learned from his fans kekekeke."
"So this is what happens when you marry a man who is head over heels for you."
"Oohhh he said 'My babies'."
"Was Eric always this type of person??? I don't know what to say."
"I'm so jealous TT. Live happily, you two!"
"He is so sweet~"
"He always seemed like he had a good personality, but I didn't know it was this good."
"So good to see this couple doing well!"
"A little bird? What a cute little expression,"
"They look so happy TT. I bet this family will be super close after the baby comes."