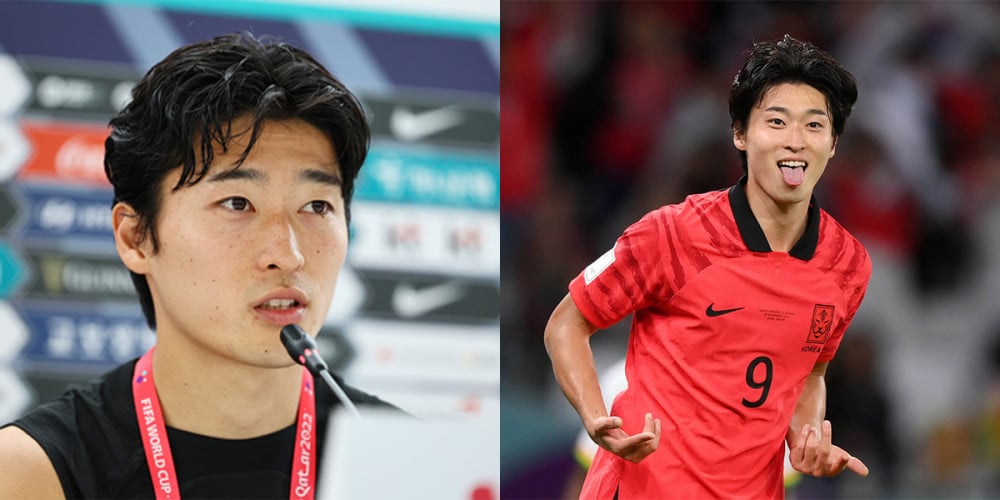 On December 7, the South Korean national soccer team received a warm welcome as they safely returned to Korea after being eliminated in the round of 16 at the 2022 World Cup in Qatar.

Unlike the last World Cup, when the team was met with angry fans throwing eggs at them, the South Korean national soccer team was welcomed by a crowd of fans cheering for them.
In particular, there were many fans of Cho Gue Sung, the star player of the 2022 World Cup in Qatar. After this year's World Cup, the internet has all the buzz about South Korea's "Player number 9," striker Cho Gue Sung.
Cho Gue Sung had already had quite the following locally as a player for the Jeonbuk Hyundai Motors FC, but now his fame has stretched globally as the world has taken notice of his hot visuals at the world cup.
Cho Gue Sung's Instagram followers increased from 20,000 to 2.6 million followers in just one week.
Of course, his handsome looks are not the only reason he has garnered this much attention. On top of his exceptional visuals, he has proved his skills, becoming this season's K-league's top scorer after scoring two goals in one tournament game.
Many are looking forward to Cho Gue Sung's future activities as he is seen as a rising star who has been prepared to make it to the top.