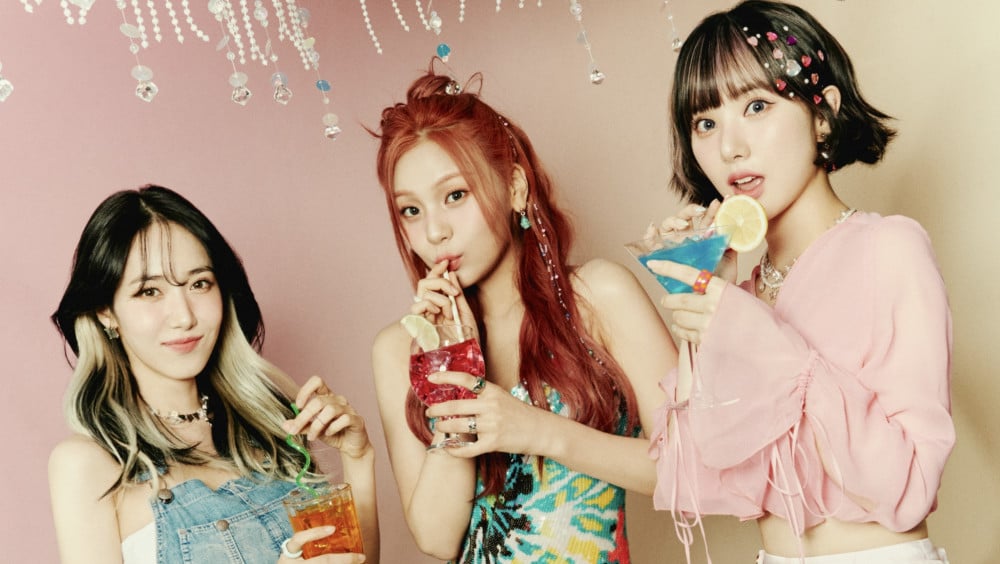 K-Pop groups' total number of members varies from group to group. K-Pop groups are always comprised of members ranging from just two to over ten. K-Pop has it all, from several duos to NCT, which is the largest group. Today we'll be looking at the girl groups that only have three members.
Let's take a look at seven K-Pop girl group trios.
Viviz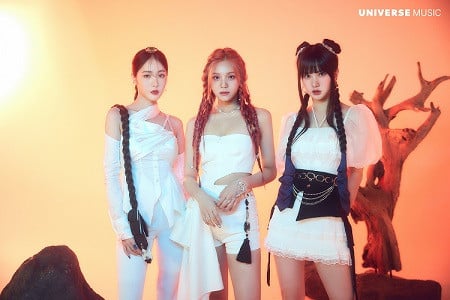 "Vivid dayZ" is shortened to "Viviz." The Korean pronunciation, "bi-bi-ji," refers to the names of the members. Formed by BPM Entertainment, Viviz is a K-pop trio consisting of three members. The group features Eunha, SinB, and Umji, who used to be members of the now-disbanded girl group of Source Music "GFriend." Viviz debuted on February 9, 2022, with their debut Extended Play album "Beam of Prism." The album's lead hit is "Bop Bop!".
S.E.S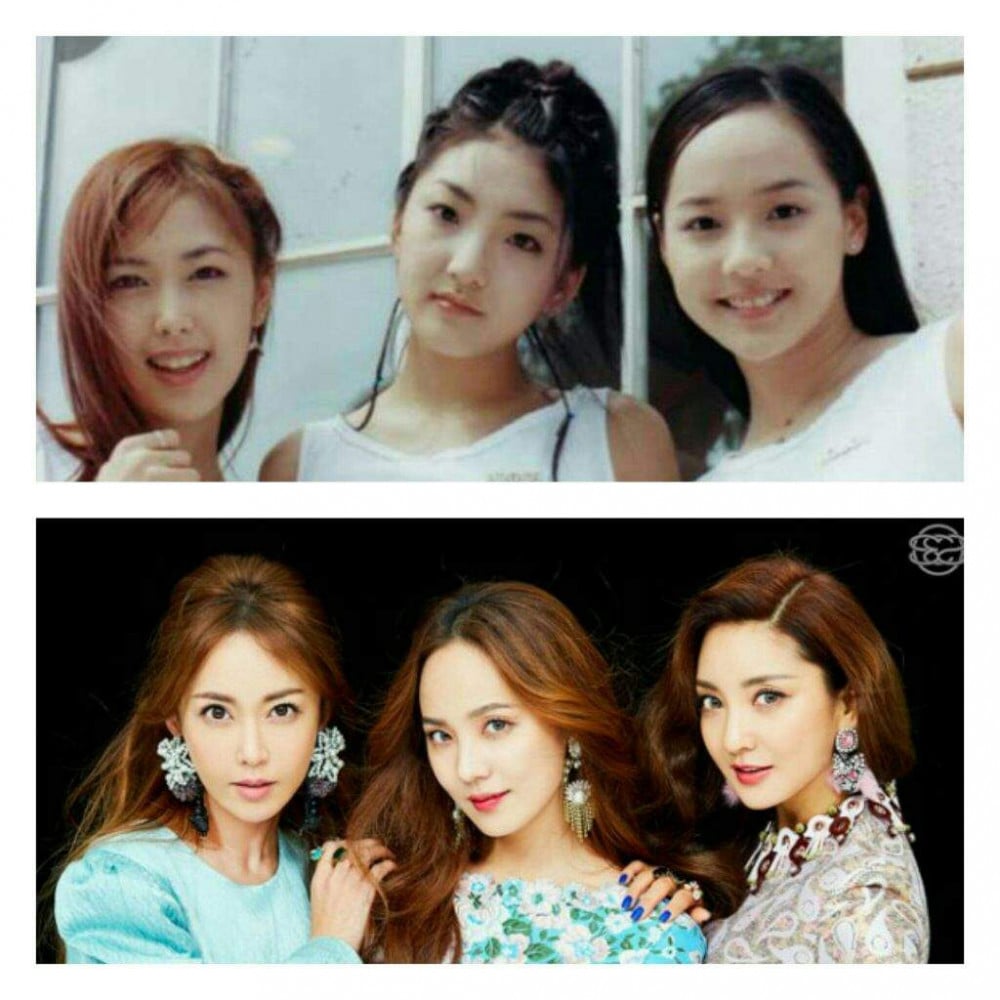 S.E.S was a first-generation girl group from SM Entertainment comprised of three members Bada, Eugene, and Shoo. They made their debut on November 28, 1997, and "I'm Your girl" was their first album. In 2002, S.E.S. was officially disbanded. As part of their 20th-anniversary project, the girls got back together in 2016 and dropped the popular track "Love [story]" via SM Station.
XUM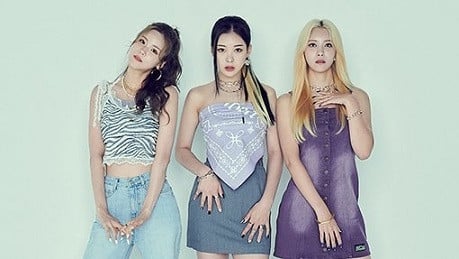 Another K-Pop trio XUM was a girl group under Kpop Live Entertainment. XUM stands for "Xumething Unlimited Move." On September 24, 2020, the trio released their debut album, "Ddalala." They continued their activity till June 1, 2021. Three members of XUM, Dayeon, Baek Ah, and Iaan, had previously been a part of the female group "NeonPunch" from Kpop Live Entertainment.
3YE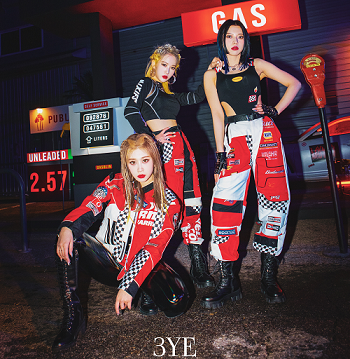 Another three-member K-Pop female trio, 3YE, was created and is managed by GH Entertainment. On May 21, 2019, 3YE debuted with the digital song "DMT (Do Ma Thang)." The trio of Yuji, Yurim, and Haeun make up the group. All of the group members are former members of GH Entertainment's disbanded girl group "Apple B."
Orange Caramel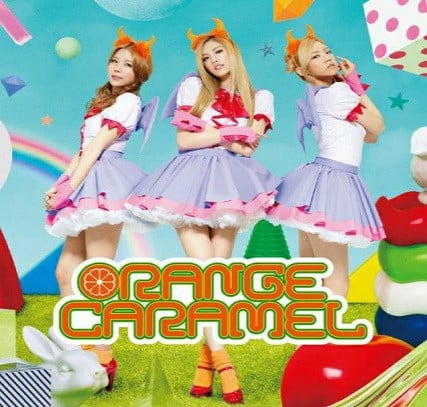 Debuted on June 16, 2010, with the single "Magic Girl," Orange Caramel is the first sub-group of Pledis Entertainment's girl group "After School." The following day they released their debut mini album titled "The First Mini Album." The group is comprised of Three members Nana, Raina, and Lizzy. Though Raina and Lizzy are no longer with the label, they are still members of "Orange Caramel."
The Grace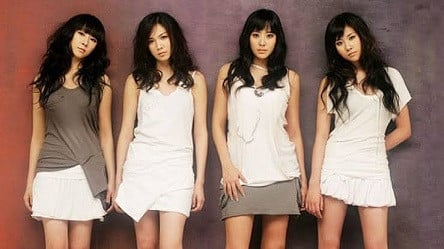 The Grace is a K-Pop girl group formed by SM Entertainment. There were initially four people in the group. The group made their debut on April 29, 2005, with the single "Too Good." The Grace is made up of Lina, Dana, and Sunday after Stephanie quit the group due to health problems. With Dana and Sunday, they also formed a duo sub-unit. The group's unofficial dissolution resulted from the departure of all three of its members from SM Entertainment.
Ladies' Code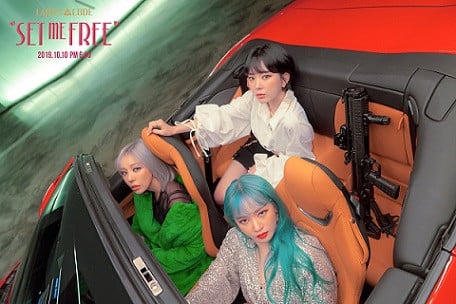 "Ladies' Code" is a K-Pop girl group comprised of three members Ashley, Sojung, and Zuny. Formed by Polaris Entertainment, the group was originally a five-member group. On March 7, 2013, they made their debut with the mini album "Code#01." The group lost two members, EunB and Rise, in a tragic car accident in 2014. In February 2016, Ladies' Code released an Extended Play album, "Myst3ry," and returned as a trio. All members of the group left the agency in February 2020, and the group is on indefinite hiatus.