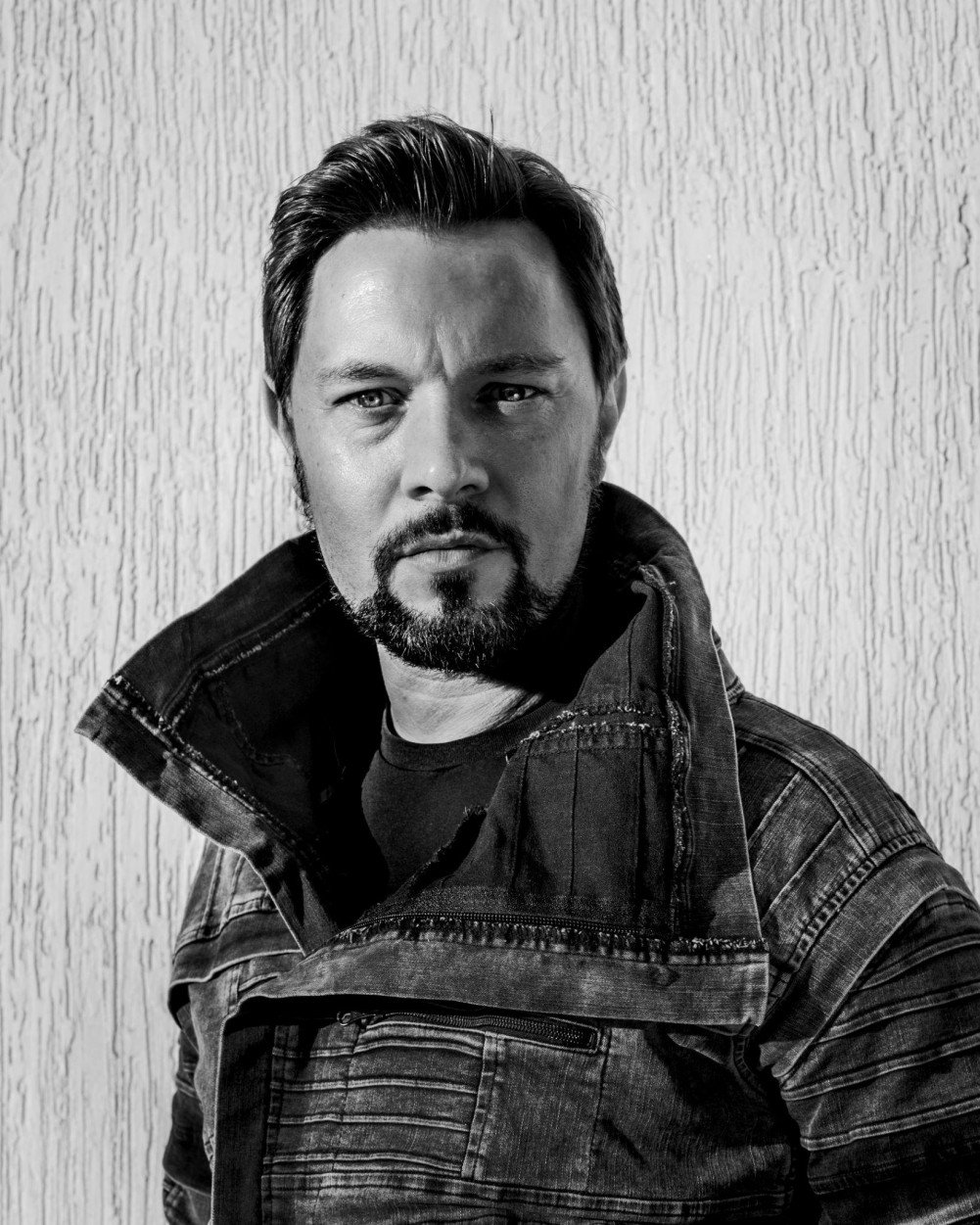 Gaming Music has always been an adjacent genre to K-Pop. With euphoric progressive house to trap and melodic glitch-hop, video game music has always geared itself to tell a story the same way that many theatrical and hit K-Pop tracks do! Now more than ever, you're seeing K-Pop expand its sound with consideration towards many alternative genres and concepts. Most recently, TheFatRat, otherwise known as the world's most influential Gaming Music artist, has extended his mastery of Gaming Music to K-Pop girl groups; most notably: EVERGLOW!

TheFatRat boasts millions of fans worldwide and has one of the largest followings for artists of this caliber, and K-Pop as a genre continues to benefit from creative involvement from folks like him that continue to push the envelope for what songs from these groups can sound like. The artist's forward-thinking approach to lifting copyright restrictions has also led to the widespread use and recognizability of his work. allkpop sat down with TheFatRat to get to know more about his journey as a Gaming Music artist expanding into K-Pop and asked all about his process! Learn more about TheFatRat's experience writing with EVERGLOW and his place in the Pop Music world in the exclusive interview below:
allkpop: A massive welcome to TheFatRat! It's a pleasure to speak to such a renowned Gaming Music artist! Please introduce yourself and tell a little about what you do to our readers who may not be familiar with you.
TheFatRat: Hey, I'm Chris, aka TheFatRat. I'm an independent music producer from Germany. My music is especially known in the video gaming space and on YouTube, where I have six million subscribers. If you wonder where that artist's name comes from, it was my nickname in school that people used to bully me. At some point, I decided to pick that name up, wear it with pride and show that you are not defined by what people say about you.
allkpop: I'd love to understand a bit more about how you got your start making music and, more specifically, video game music. What led you down this production path?
TFR: My start in making music was very early because I learned it like a language when I was two years old, sitting on my mum's lap when she was playing piano, and I was hitting random keys. After doing this for a few weeks, the keys I hit started fitting with the music my mum was playing. So I grew up learning a couple of instruments, with the piano being my main. As a teenager, I got into music production. The shift to gaming music came much later and was not even intentional. For many years I had produced for other artist and made whatever the record companies requested. But in 2013, I decided to make music just for myself, and because I was a gamer almost my entire life, the music I made was heavily influenced by video game aesthetics. Not surprisingly, when the music blew up, it was in the video game space, and before I realized it, I was a gaming music artist.
allkpop: Being a Gaming Music Artist, what Game OSTs are your favorite? Which are you most inspired by?
TFR: Koji Kondo is definitely one of my favorites. It blows my mind that he not only made the iconic, playful music for Super Mario but also for The Legend Of Zelda. He managed to create an epic fantasy theme with just three oscillators that are played by the world's best orchestras today.
allkpop: You recently collaborated with award-winning K-Pop group EVERGLOW for an energetic new single. Share a bit about how this collaboration came to be!
TFR: I had discovered EVERGLOW through their song "Pirate," which I found in a K-Pop playlist. It really stood out to me, so I listened to more of their songs and became a fan. Then at the beginning of this year, I wrote "Ghost Light" and thought it might be a great fit for them. Of course, I was very happy when they agreed to sing the song. It was my first time in South Korea, and I had a blast.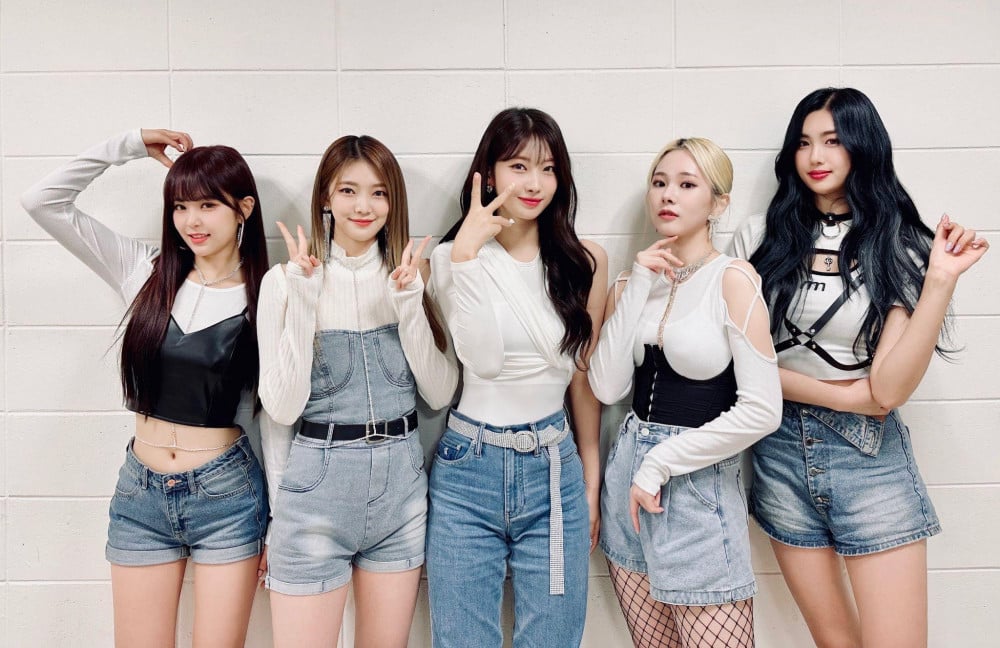 allkpop: Tell us more about the production process. You're not one to go for the traditional 'bubblegum pop' sound, and neither is EVERGLOW, so tell us a little bit about how this saxophone-heavy trap single, "Ghost Light," came to be!
TFR: Edgy Saxophone lines have always been fascinating for me. They can be melodic and emotional but also rough and heavy at the same time. That's why I was experimenting a lot with them at the beginning of this year. When it comes to the emotion of a song, I simply follow my own taste. And by the time I wrote the song I was into darker and more gritty sounds, rather than playful and airy. But in the future, that may very well change. I always love to discover new terrain musically.
allkpop: The song's tone switches between powerful belts and soothing, ethereal vocals and is boasted by the track's overall enthralling build-up. How did you settle on this alluring and seductive appeal, and how do you go about achieving a satisfying build-up and drop on a song?
TFR: When I first wrote the song, the verses were completely different, more in the vibe of the drop. After I had the demo finished, I purposefully didn't listen to it for a couple of weeks. When I got back to it with fresh ears, I still loved the saxophone part, but wasn't quite happy with how I did the verses. However, I also wasn't quite sure what to do instead. Then, one morning I woke up early, around 5 am, and had that melody playing over and over in my head. I tried it on the song, and it turned out to make a great verse for it.
allkpop: Your use of brass in this instrumental is particularly unique- what led you to opt for horns on this track? Is it a feeling, or is it something else in particular?
TFR: Horns are such fun instruments. Especially when you have a lot of them playing the same note at once and layer them on top of a synthesizer. I have this song called "Stronger," where I use a similar technique, and I always wanted to apply that to a more vocal-heavy song. In this case, it was just the right way to increase the energy even more after the saxophone part.
allkpop: Each member offered a different vibe that rounds out the song nicely. What did you like best about each member's vocal contributions, and what strengths did you want to make sure showed on the collab?
TFR: Working with a group is so different from working with solo artists because the song can have much more variety. Onda and Mia simply killed the tagline "Come And Get Me," as well as the chorus. They both have powerful voices, but if you put them together, it takes it to the next level. Especially when they're backed up by E:U's ad libs. Si-hyeon's voice, in contrast is perfect for the high and airy verses. Unfortunately, Yiren was still in China at the day of the recording. Aisha gave her very best, and it stood out to be great, especially with her singing harmonies. Working with them was simply great. They are all very professional but have such different personalities. Si-hyeon is elegant and ladylike, Onda is so humble and nice. E:U is more mysterious, and I'm not sure if I've ever met a person that is radiating so much positive energy as Mia.
allkpop: Your collaboration, "Ghost Light" with EVERGLOW follows a ten-track album release, PARALLAX, that came out in September 2021. Share a bit about this album, as well as the lore that has fans intrigued and following along!
TFR: Every song on the PARALLAX album has its own artwork, and together with the lyrics, the entire album tells a story. It is, in fact, only a small snippet of the story that I have been developing throughout the last couple of years, that we are revealing bit by bit with new songs and artworks.
allkpop: You've recently been seeing some incredible media virality with a 2014 song, "Xenogenesis," that created a trend on social media! What are your hopes for folks just discovering the music you have to offer now?
TFR: Yeah, that "Outro Song" trend on TikTok is pretty crazy. Friends from all over the world reached out to me, asking if I saw that the song was going viral. Of course, it brought me a lot of new listeners, and I hope that many of them will discover and enjoy more of my music. When I initially made the track "Xenogenesis," I planned to have vocals on it. But at that time in 2014, I didn't have any contact with a vocalist that would fit, so I simply released the instrumental on its own. Now that it went viral again, I used the opportunity, and together with NEFFEX we turned the instrumental into a song called "Back One Day."
allkpop: Can you share what's on the horizon for TheFatRat? More collaborations? Live shows? More albums?
TFR: The new song "Back One Day" will be out on the 16th of December. Other than that, I'm working on a ton of new songs that will be released as singles in 2023. I try to focus on what I can do best, which is being in the studio and writing and producing new songs. And there is a lot of new music coming in 2023.

Connect With TheFatRat: YouTube | Instagram | Twitter | Facebook | Website | Discord | Spotify
Connect With EVERGLOW: YouTube | Instagram