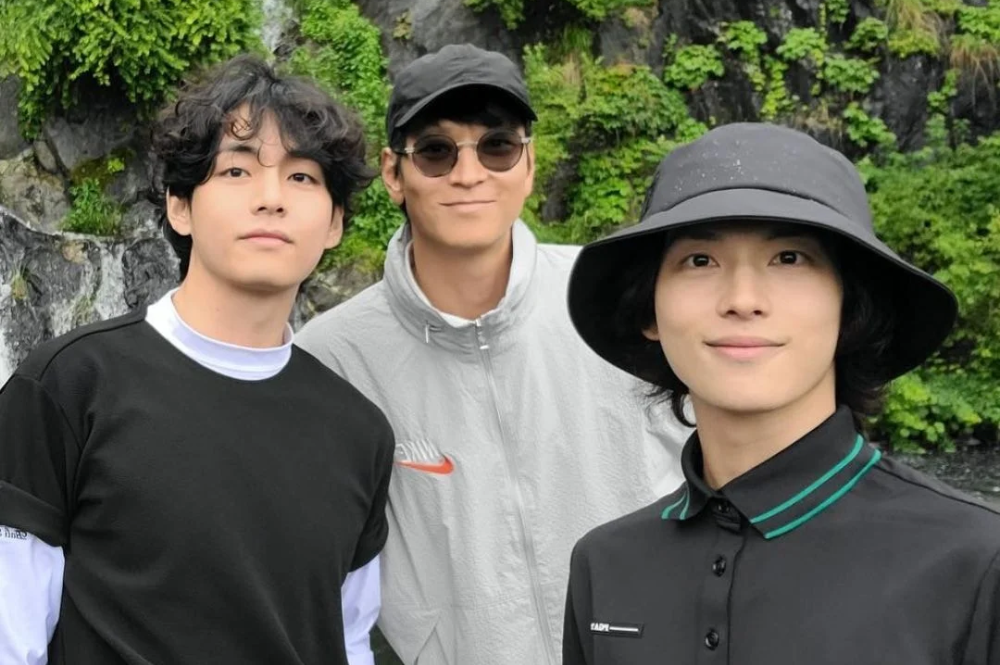 On December 6, new photos of Kim Taehyung, aka V of BTS, with actors Kang Dong Won and Im Siwan were shared on social media.
The photos were taken last June in the summer and show the three guys bare-faced and looking handsome in sports attire at a golf course.
Kang Dong Won has been seen with Taehyung on numerous occasions and was the one who invited him to attend the 'Broker's premier. While Im Siwan previously shared that he was friends with Taehyung, and this is their first public photo together.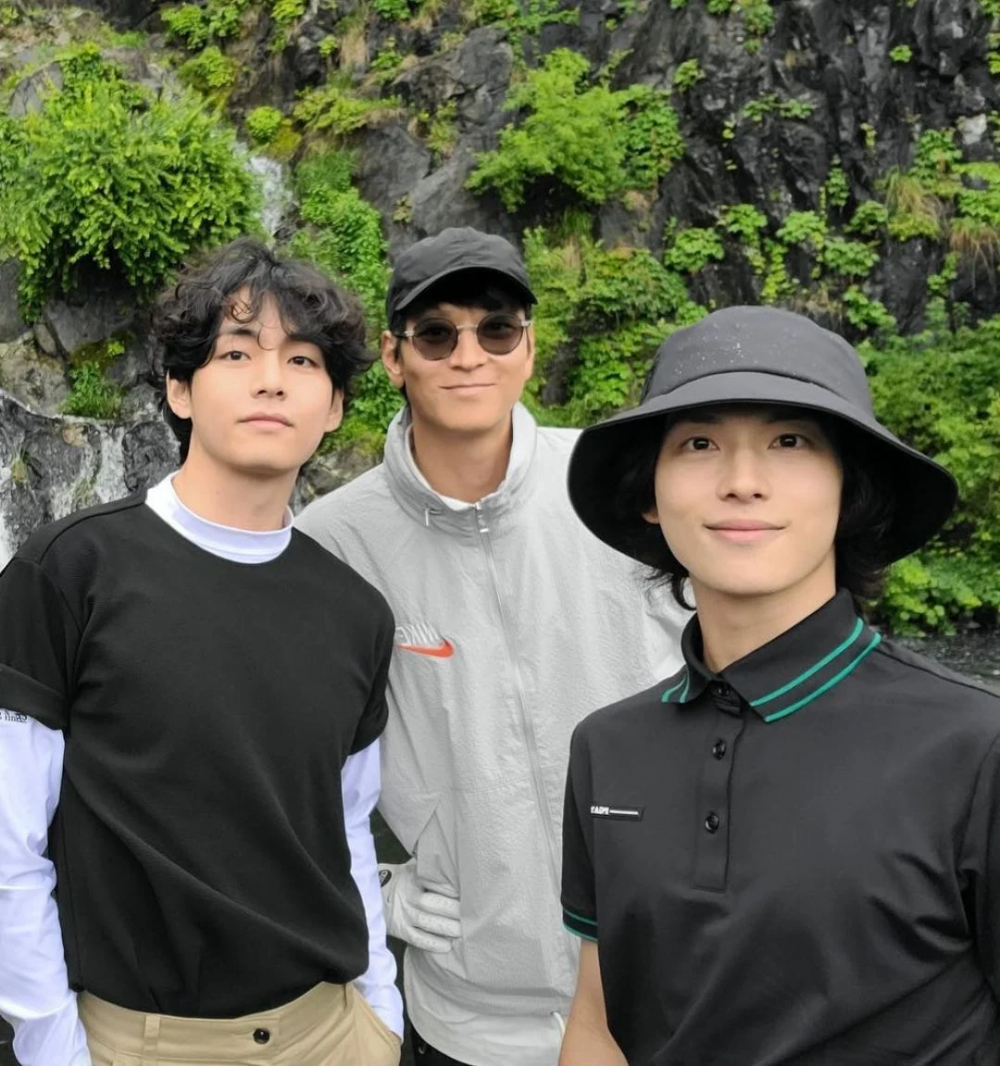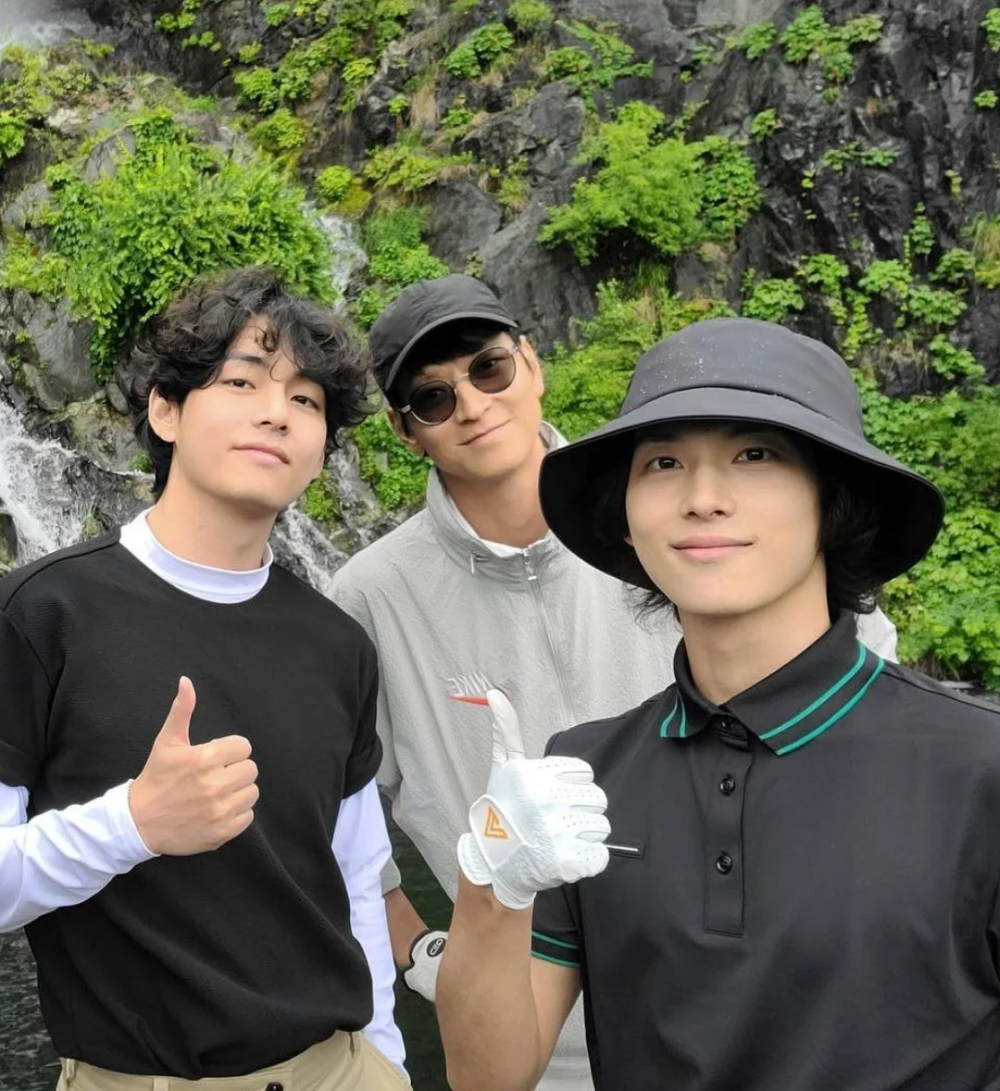 The pictures were shared by Smile Doctor Lee, the dentist who appeared in Taehyung's recent Drive Vlog, who went on a golfing date with the three guys.

The doctor previously shared how the back of his head was viewed by 12.6 million viewers following the release of Taehyung's Drive Vlog in July. The video currently has over 18 million views on YouTube as of December 6.

On a trending post on theQoo, netizens commented on the photos:
1. I finally can see V and Im Siwan in one picture.
2. I like this combination.ㅋㅋㅋㅋㅋㅋ
3. Wow what's up with Kim Taehyung's visuals? What a merciful three shot. A picture of flower boys is always proper. Let's meet together often~
4. What a handsome combination.
5. Kang Dongwon's face is seriously small.
6. Im Siwan is way too pretty.
7. V seriously is handsome, daebakㅋㅋ Im Siwan and Kang Dongwon are also freaking handsome!
8. The fact that they are not even posing in a desperate way (T/n: to purposely look handsome) makes them look even handsomer. ㅋㅋㅋㅋㅋㅋㅋ
9. All three look kind. I love this combination.
10. Seems like they went to play golf together + that other guy is a dentist!! Thanks for letting me know!!