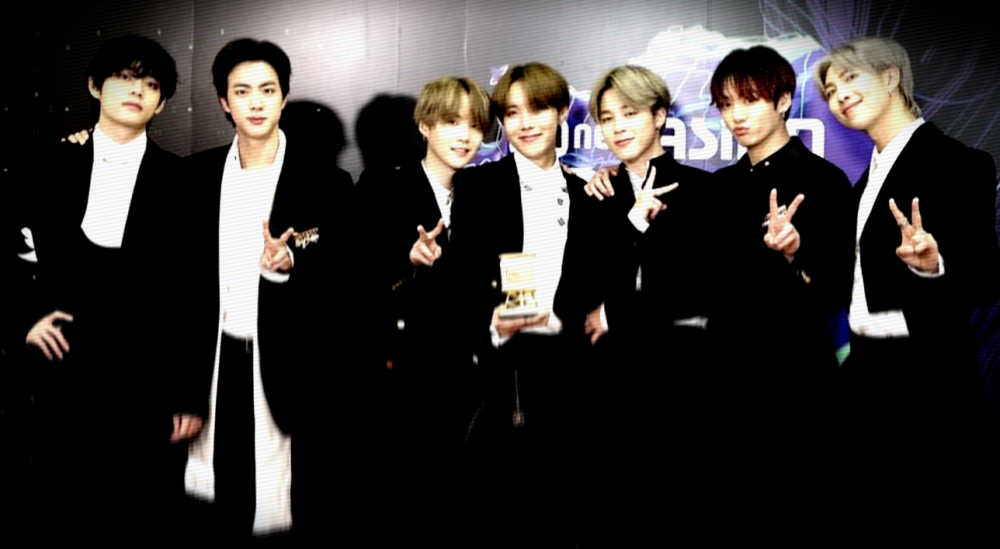 BTS achieved another great success and became the first artist to win the special 'MAMA Platinum' award, which is a new award given to artists who have won all four Daesangs at once at MAMA.

In fact, BTS won all four of MAMA's Daesangs (grand prize award) - 'Artist of the Year,' 'Album of the Year,' 'Song of the Year,' and 'Worldwide Icon of the Year' - for three consecutive years, starting in 2019 until 2021.

In 2018 and 2022, BTS won three out of the four Daesangs, including Album of the Year, Artists of the Year, and Worldwide Icon. The boys have won most of the MAMA Daesangs in the past eight years and impressed K-pop fans.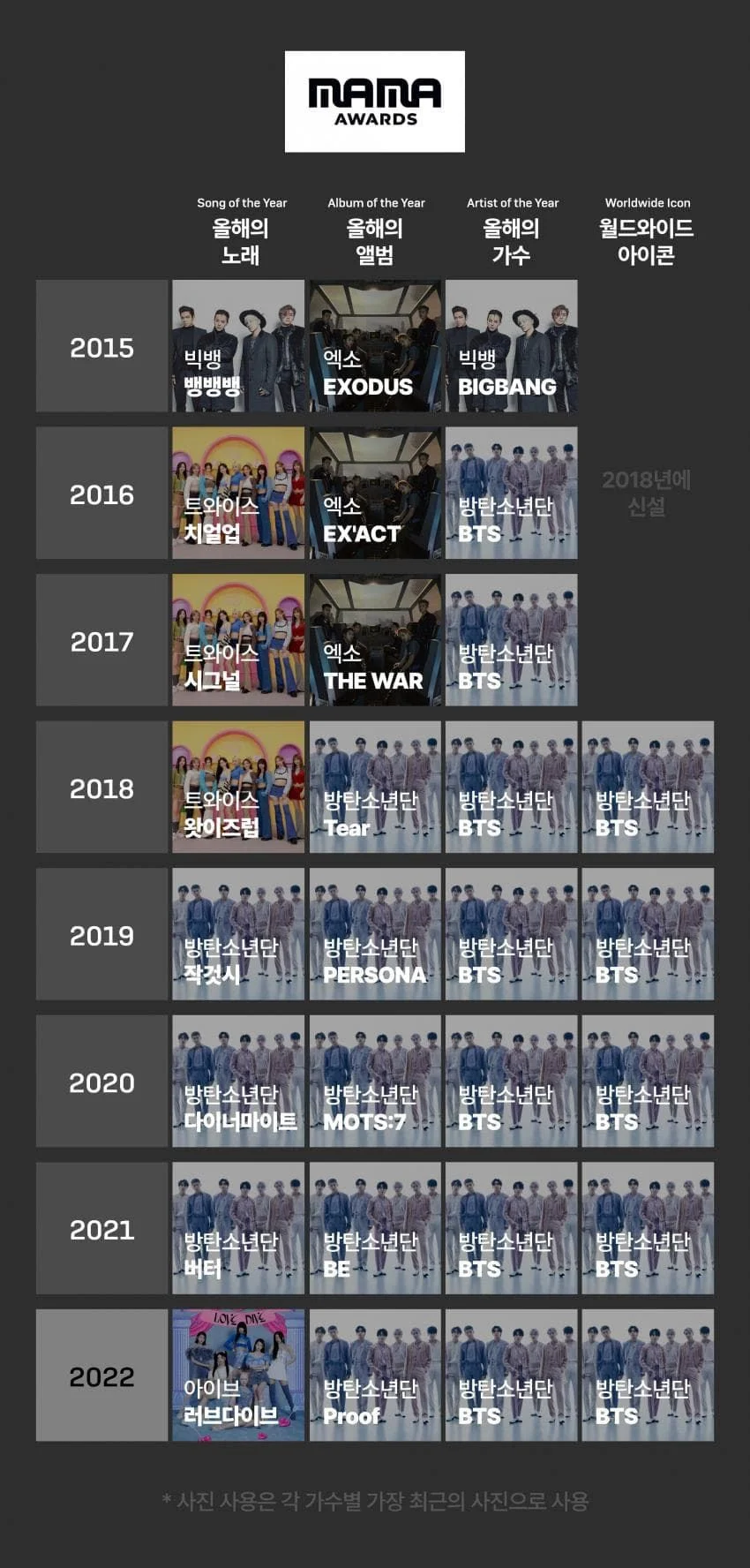 In 2016, BTS won their first MAMA Daesang and has continued to win even to this year. A netizen shared the above chart listing all the artists who won the MAMA Daesang awards from 2016 until 2022 and was impressed with the number of times BTS appeared on the chart. Out of the 26 Daesang awards at MAMA since 2016, BTS has won 20 of them.
Netizens commented, "It's true BTS did really well. I think it was good that MAMA gave them the Platinum award. They really deserved it," "I hope BTS lasts for a long time," "This is really impressive now that I see all the winners listed like this," "Is this for real? It's so impressive," "There won't be another artist like them," "I'm so proud of them," "They should rename this award show as BTS awards, lol," "They are real legends," and "I don't think another artist would be able to achieve their level."