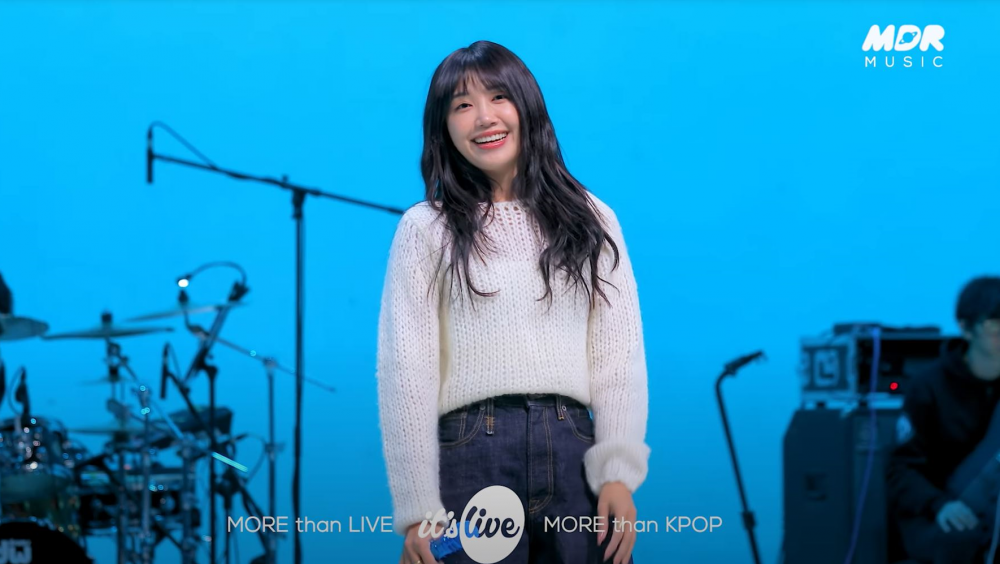 Apink's Eunji was a guest on "it's Live" recently and gave a fantastic performance.
On November 19, KST, "it's Live" released a Band LIVE Concert version of "Journey For Myself," the title track of her latest Remake Album 'Log.'

Many viewers left positive comments on the video praising her pleasant & strong vocals and her interactions with the Band members.
Some comments include the following:
"Her vocals are still stable while running playfully and hitting those high notes. wow"
"At this point she's not eating CDs, she's the whole studio herself"
"Eunji is trying to let us know that this performance is not only for her but also a time for the whole band."
"Can't wait to hear this song at Eunji's concert! Its such a good song! It brings out my energy and wants me to Jump to it when i listen to her!"
"Eunji as always rocking her vocals!"
"Wow! Her pitch doesn't even shake..."
"Finally, the vocal queen!"
"She's a singer I love... but how do you sing this song while running?? As expected, Jung Eunji!!"
"The vocals are great as expected, but the desire to go to the side of the band and be with them... that's what makes me like her even more.."
"It's crazy.. How can the high notes be so clean and cool?"

Check out her LIVE performance below!

In other recent news, Eunji is gearing up for her Concert 'Travelog,' which is being held on December 10 & 11, 2022, KST in Seoul.
Her drama 'Work Later, Drink Now Season 2' is also set to air on December 9, 2022, KST.