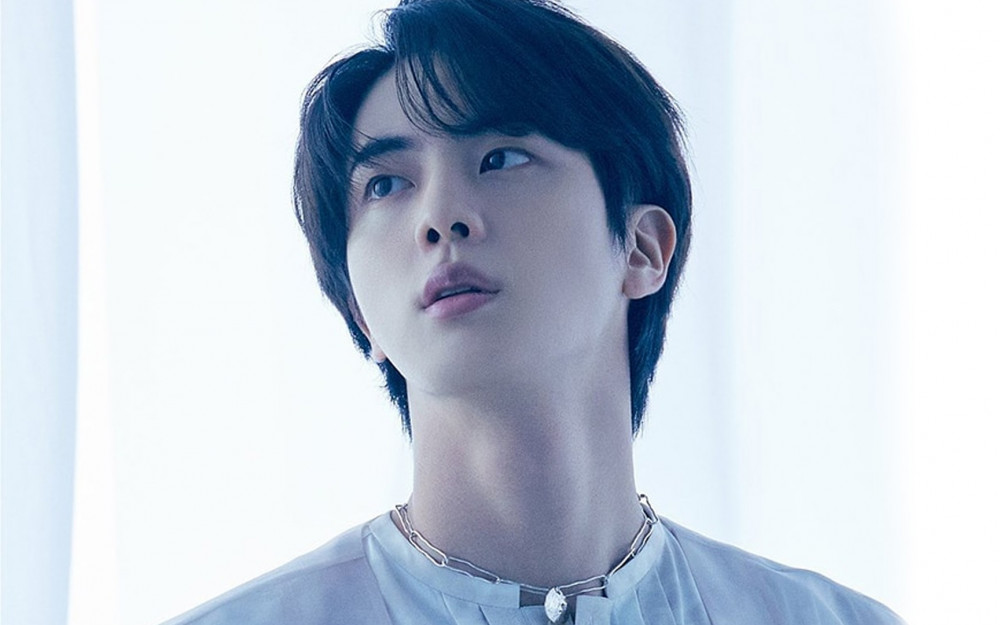 It has been revealed that BTS's Jin is preparing to release his first solo single, 'The Astronaut,' a gift from Coldplay. BTS and Coldplay previously collaborated together and released the single single 'My Universe' last year.
On October 15, Jin revealed to fans that he was able to have the opportunity to release this single with the help of Coldplay. He explained during the Busan concert, "I was able to release a song after working with someone I really admired."

It was revealed that Coldplay not only worked on the composition and lyrics, but they also participated in recording the instrumental of 'The Astronaut.'



Also, Big Hit Music released a text conversation between Chris Martin and Jin revealing more information about Jin's new single. Through this text message, it was announced that Jin would be showing his performance of 'The Astronaut' for the first time at the Coldplay concert that is taking place in Buenos Aires, Argentina, on October 28.

Chris Martin explained in the text that he was inspired to write the song after he talked with Jin. He explained, "Thank you for inspiring me to write the music. When we talked last time, you said that you will be absent for a while and said you will miss your members and fans a lot. That really touched me. Through that conversation, I was able to make this song."

This is actually the first time Jin revealed his feelings about the enlistment. Although it was said indirectly through Chris Martin's message, it seems that Jin had expressed his feelings to the singer about how he would feel while he is away during the enlistment.