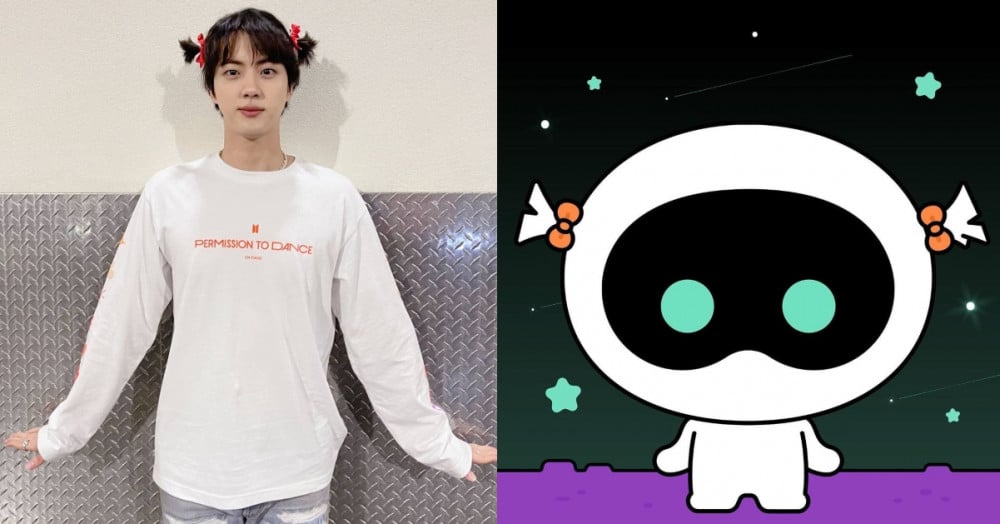 A mysterious character who goes by the name of 'wootteo' released a preview of BTS's Jin recording for his upcoming single "The Astronaut".
On October 18 KST, an Instagram account called 'wootteo' posted an Instagram Reel video that showed BTS's Jin recording for what seemed to be for his upcoming single "The Astronaut". The mysterious character 'wootteo' also wrote the caption, "preview of the recording studio", raising curiosity on who the person behind the account is. Notably, the video did not reveal the audio for Jin's upcoming single, much to the disappointment of many fans. Another Reel video shows Jin speaking to his fans about his upcoming solo release at the Busan concert, with the caption, "Yes, it's that person".
wootteo also posted several images to their Instagram feed, revealing itself to be an astronaut cartoon character. The images showed wootteo donning the same hairstyle as Jin's very first Instagram post, posing with the peace sign, and even watching BTS's recent concert held in Busan. In particular, J-Hope even commented on one of wootteo's posts by writing, "Who are you?" BTS's Jin is the only account that wootteo follows on Instagram, causing many to speculate that 'wootteo' is a special character designed by Jin to promote his upcoming solo single.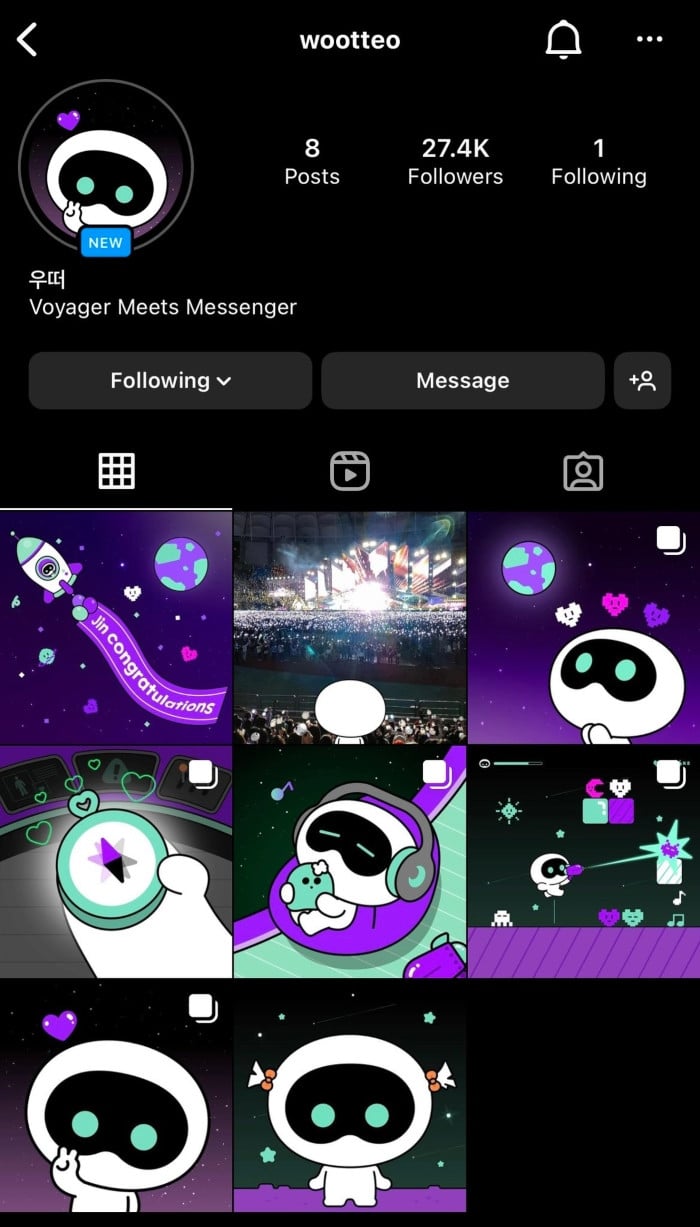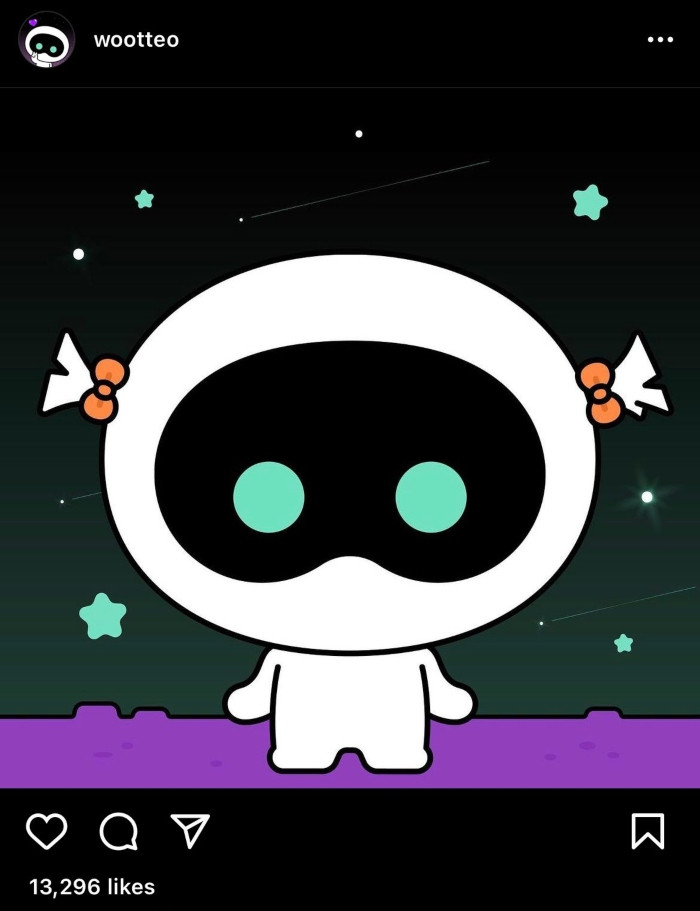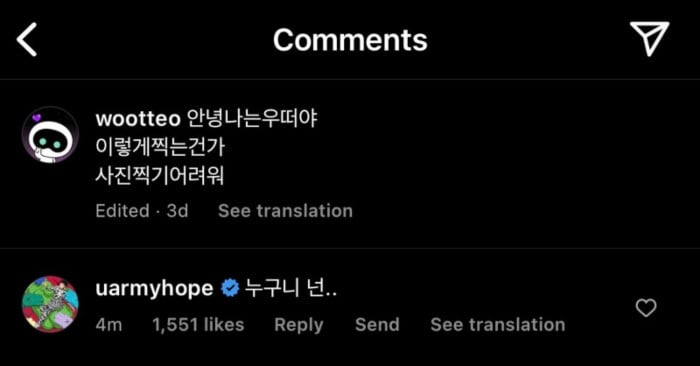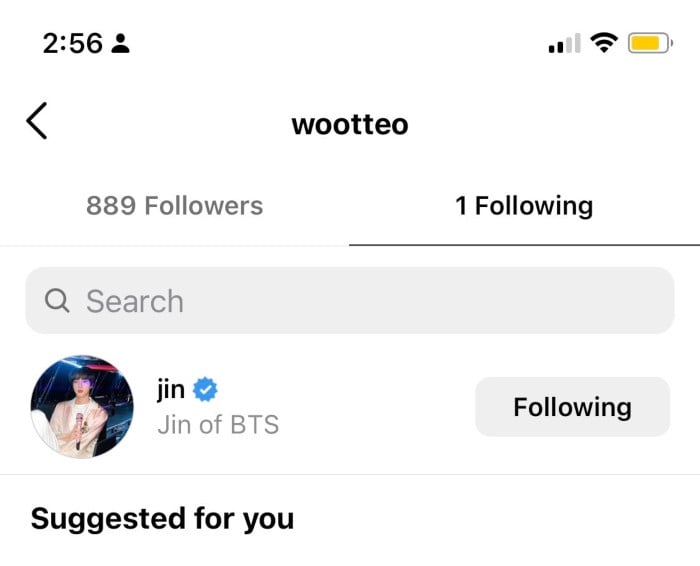 Netizens commented:
"Wootteo, what is your identity?"


"Who are you, wootteo? Please tell us."


"What is wootteo? LOL. So cute."


"Wootteo, are you Sukjin? So nice to meet you! You're so cute."


"Did [Jin] make this character? So cute. Wootteo! Lol."


"Is this an account that Jin is controlling? So cute LOL."


"His way of speech sounds exactly like Jin, LOL."


"What is wootteo...I'm so curious. Please tell us Sukjin!"


"Wootteo is so similar to Jin, LOL."