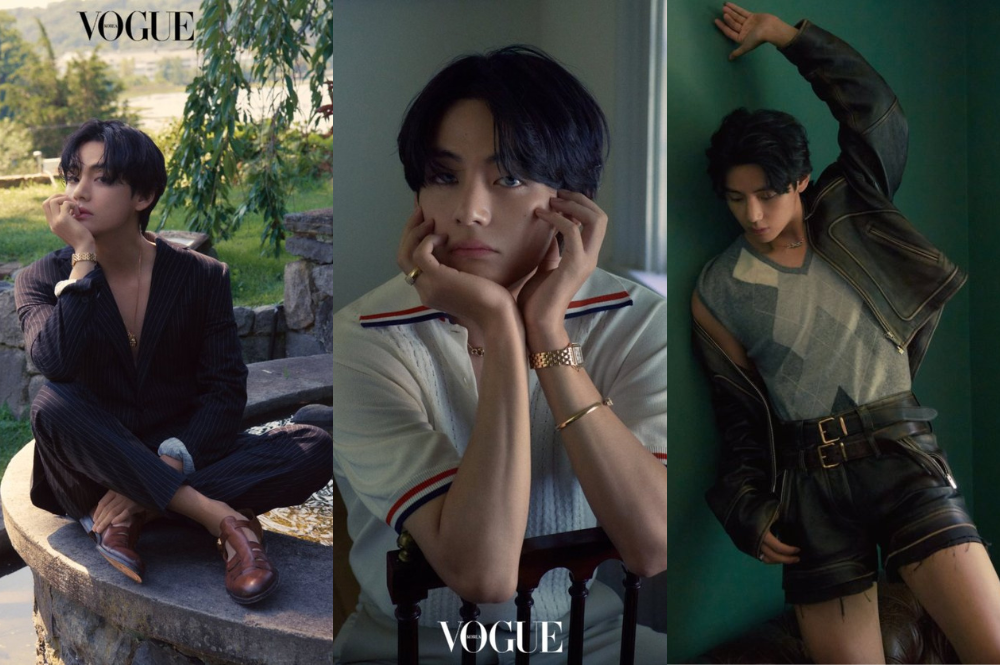 On September 19, Vogue Korea released the long-awaited interview with Kim Taehyung, aka V of BTS, who will grace the October issue as their feature model.
In the interview titled "V being V," Vogue Korea introduces Taehyung as someone with a very seductive and powerful style that inspires designers. The interview was released in both English and Korean in consideration of Taehyung's global star status.
Taehyung's Vogue Korea cover shoot was sponsored by two of the most prominent luxury brands, Cartier and Ralph Lauren Purple Label. He also models for other famous fashion brands such as Miu Miu, Alexander McQueen, Raf Simmons, and more.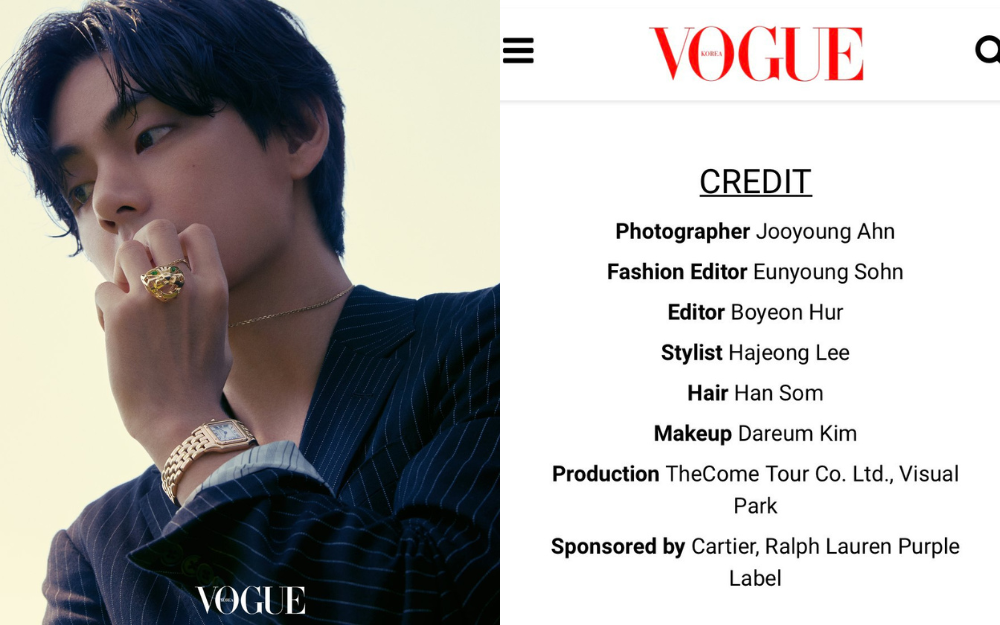 The interview was filled with tons of gorgeous photos that proved why Vogue labeled him as the "icon of an era" who could master any concept. In sexier photos, he wore a blazer and leather shorts that exposed his chest and thighs and sent fans into a frenzy.
In contrast, his adorable side was highlighted in pics of him in a blue sweater and a grayish hat. He also looked like he came straight out of a romance novel when he wore a long brown coat and donned an all-white outfit.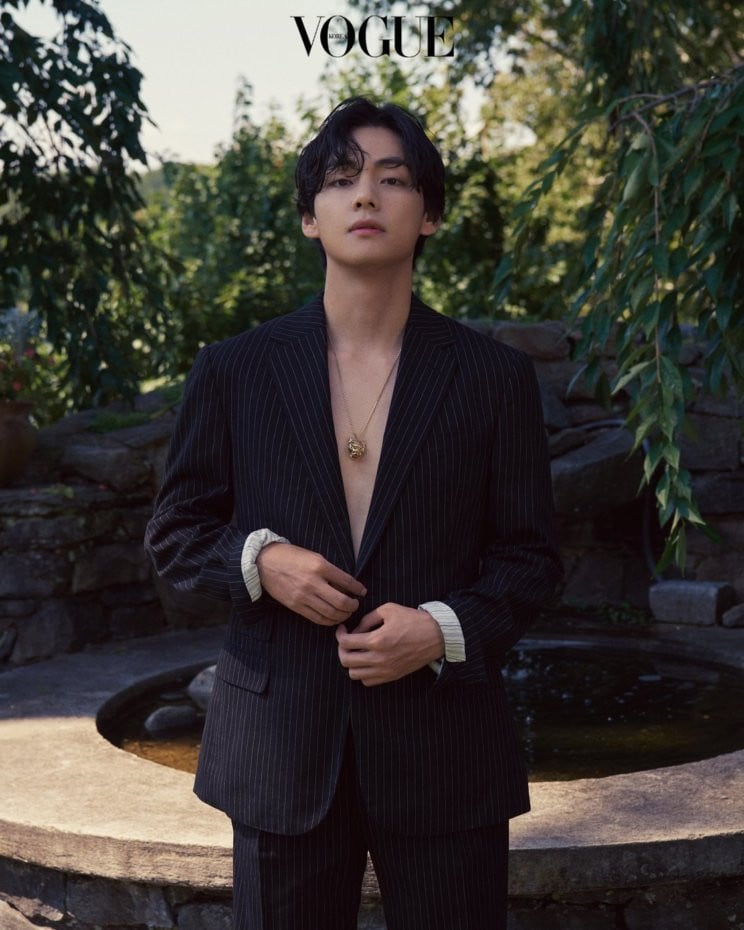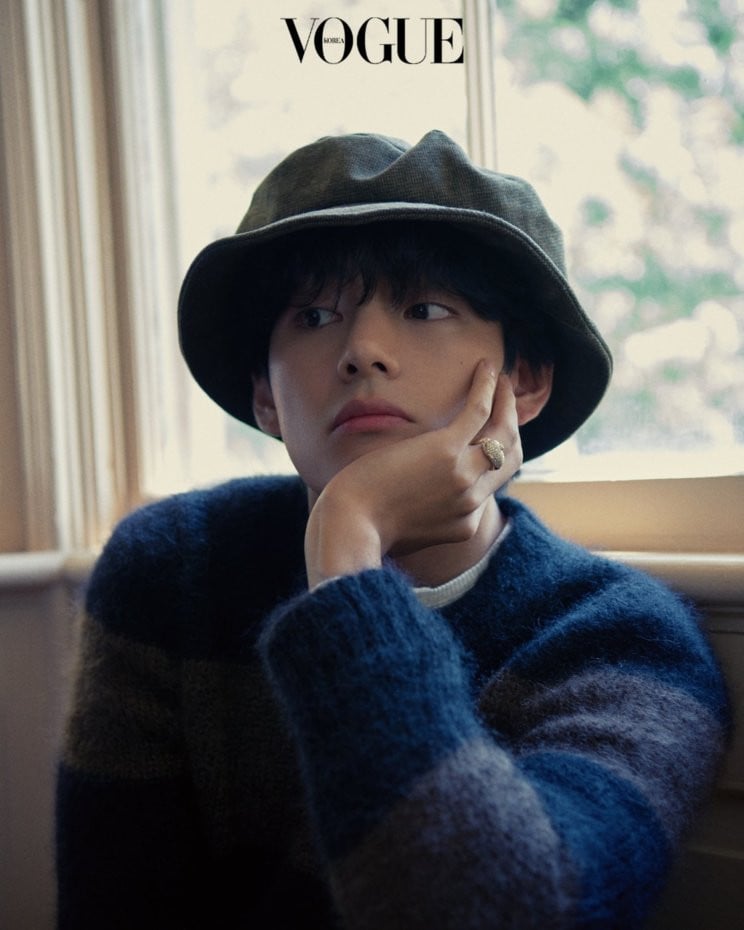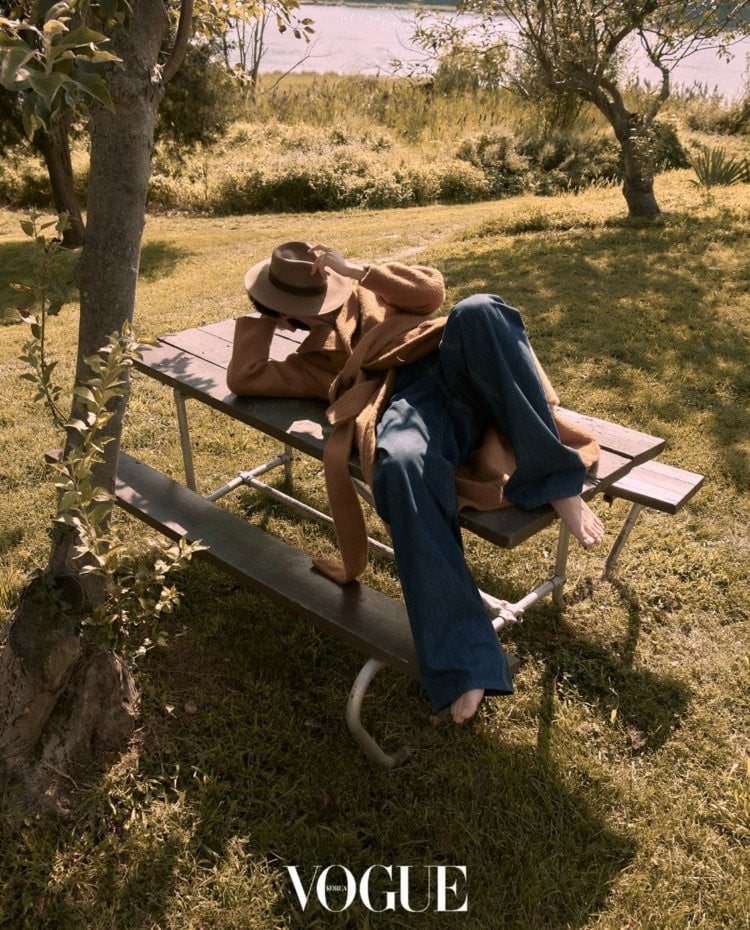 In his interview, Taehyung opened up and answered questions about his personal life and career and the plans he has for his future. Let's check out some of the highlights from his interview.
On his relationship with people.
Taehyung was asked why a hugely popular celebrity like him is the one who initiates contacts and reaches out to other artists.
"I cherish human connection. I am a people person and I truly enjoy working with everyone I cross professional paths with, including artists, directors, writers, and journalists like you."
Taehyung also shared how people from his past hurt him, but he tried not to let the experience make him cynical and affect his current relationships.
"In the past, I used to be more reserved because I had been hurt by people who treated me simply as a valuable asset to know and not as a friend. But I still like people. It is thanks to the wonderful people in my life that I am who I am now."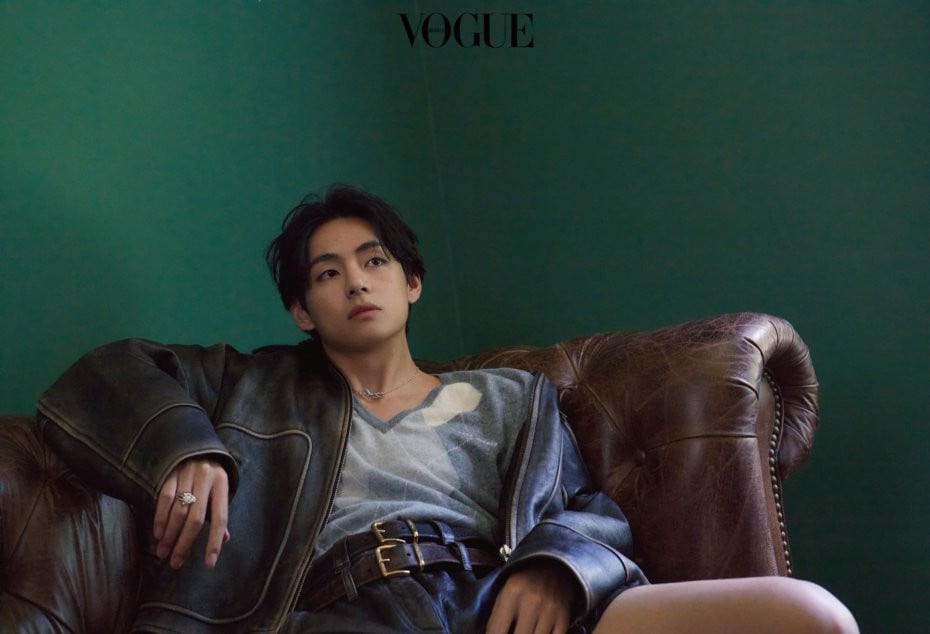 On his affinity with artists.
Taehyung often purchases artworks from lesser-known artists. He has been seen visiting art galleries on numerous occasions and has shared art pieces he bought on social media.
When asked about his affinity with artists in general, he replied:
"I do feel affinity with artists across borders. I believe that solidarity is important. Appreciating their work and relating to them, I feel that I learn something new."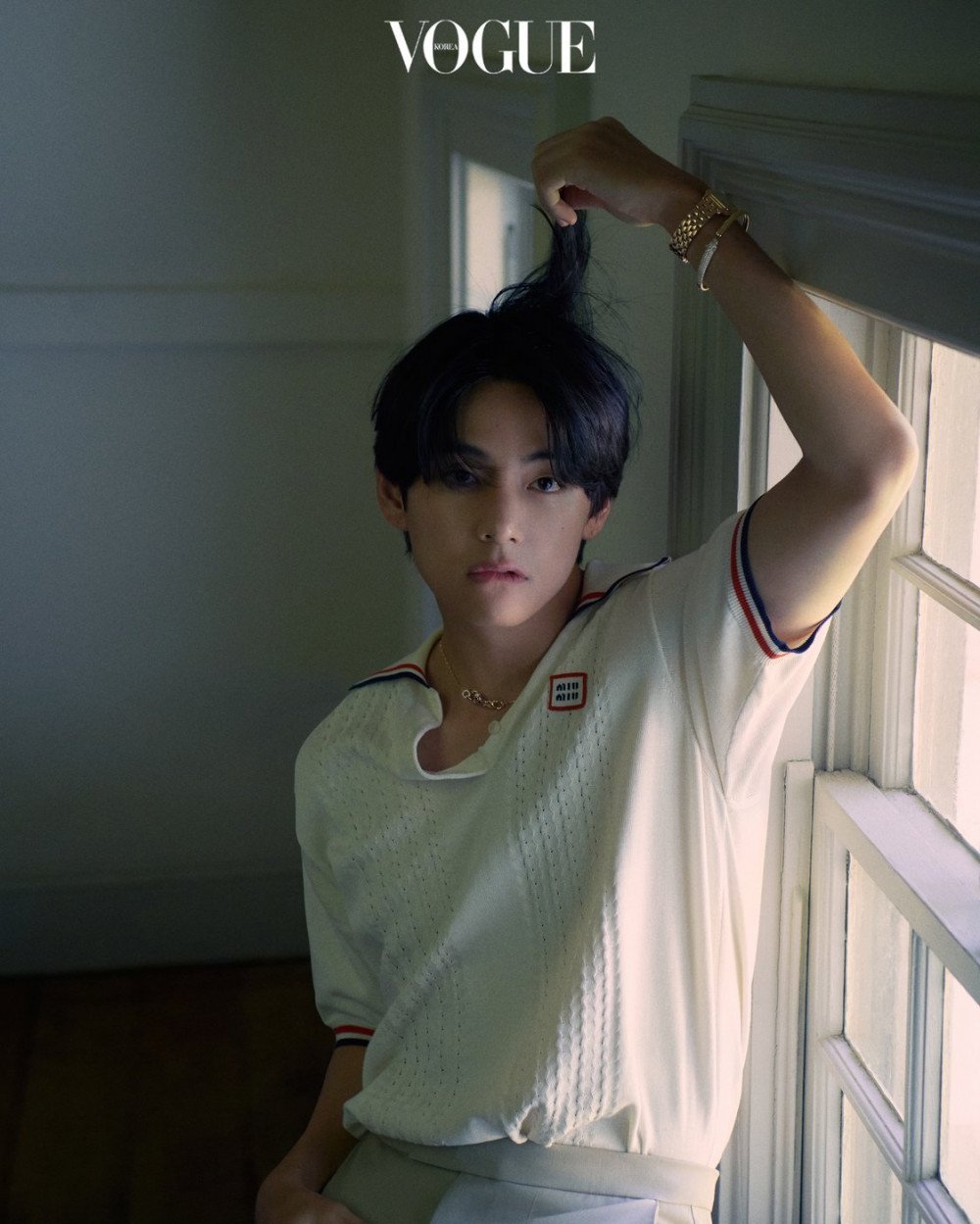 On his fashion and style.
Being one of the popular global fashion icons today, Taehyung was asked about the current styles and trends that interest him.

"Every photo shoot comes with a definite concept or theme, and I can just follow it there. In everyday life, though, I need to know who I am as Kim Taehyung, as a regular person. So I try to wear what best expresses who I am as a person every day, or how I feel each day."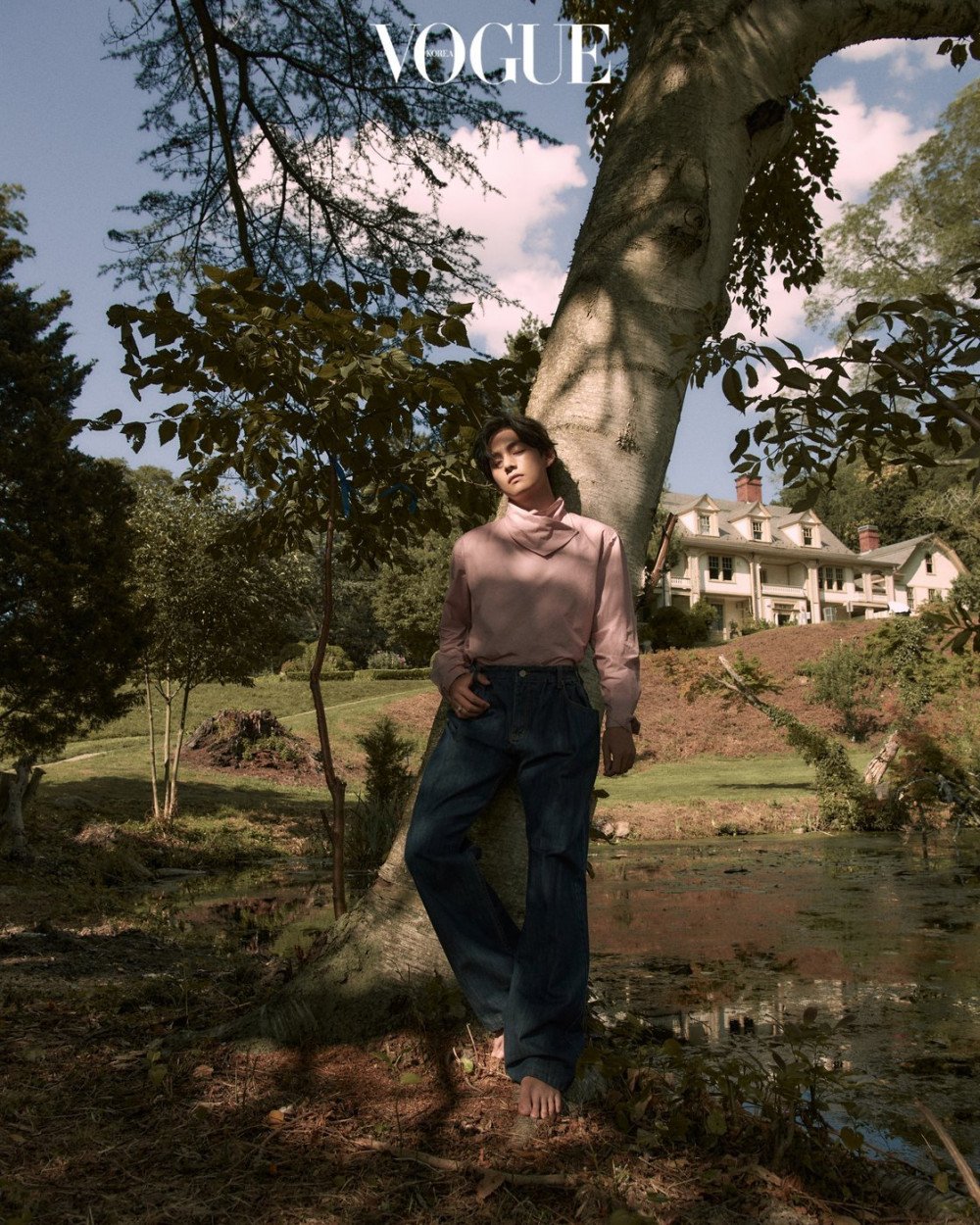 On keeping his composure in public.
Celebrities who are constantly in the public eye has to maintain their composure even when unexpected problems and uncertainties arise. Taehyung was asked his secret to maintaining his composure.
"I may look calm, but I don't feel calm all the time. I just pretend to be. I try to think clearly and hard in those moments so that I can act with the confidence that the decisions I make are the best for the situation even if they may not be ideal. There is a feeling of responsibility in whatever I do, but I don't regret what I've done. I want to be a good person for those who love me."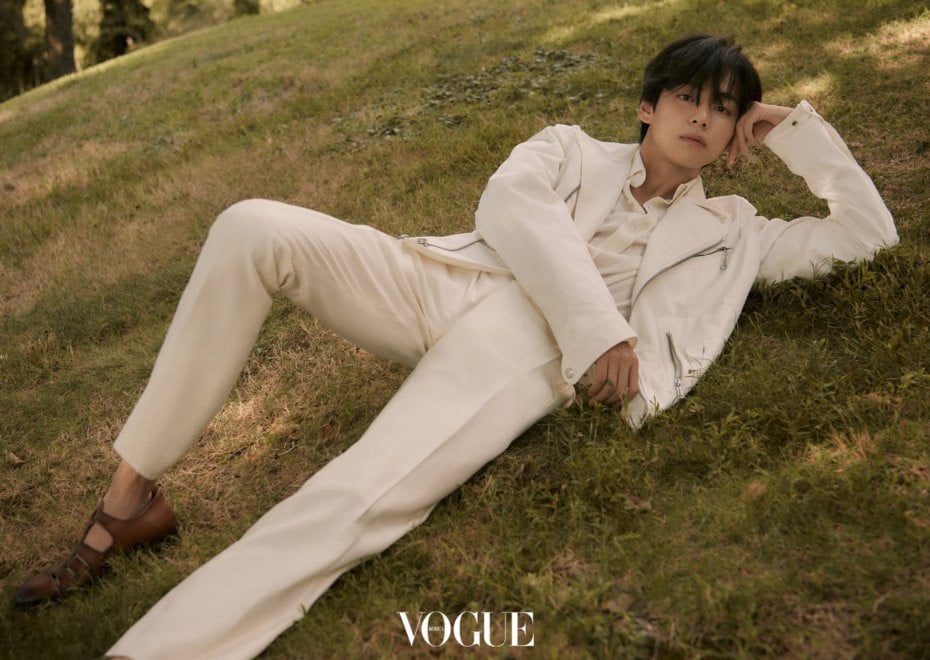 On his relationship with music.
As a singer-songwriter-producer, music is Taehyung's life. Vogue asked about Taehyung's preference for liking music that is more comforting and consoling to people.
"Music just lets us breathe, you know. I don't think I would ever want to live in a world that has no music. It amplifies everything I feel in all that I do, whether going to work, while working, going home or while eating. I discovered The End of the Sea through Park Hyo-shin. I'm happy you discovered it through me. I hope you found it as comforting as I did."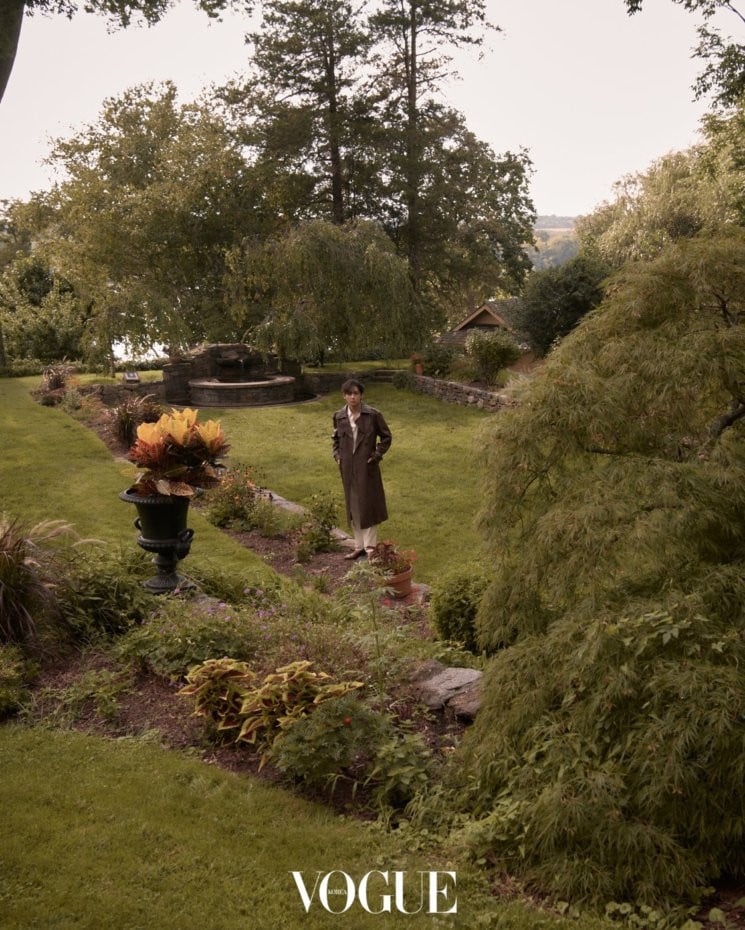 Taehyung once described happiness as being 'worry-free,' and he was asked if such moments are common in his life.

"Such moments do occur, but only fleetingly. If life were just a continuation of only happy moments, wouldn't that be boring? When you have something sweet, you want to have it with something bitter or salty. I think that's life."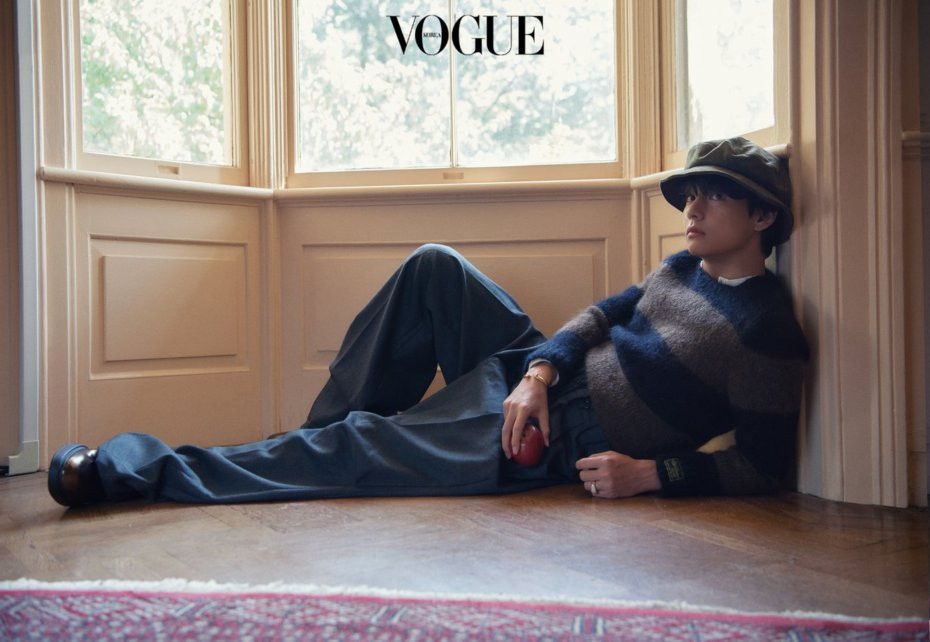 Fans loved getting an insight into Taehyung's interesting mind and personality. They also gushed over the gorgeous photos that showed why Taehyung is one of the top-tier visuals in K-pop.
Be sure to check out the full Vogue interview in English for more photos and insights into the most popular idol.