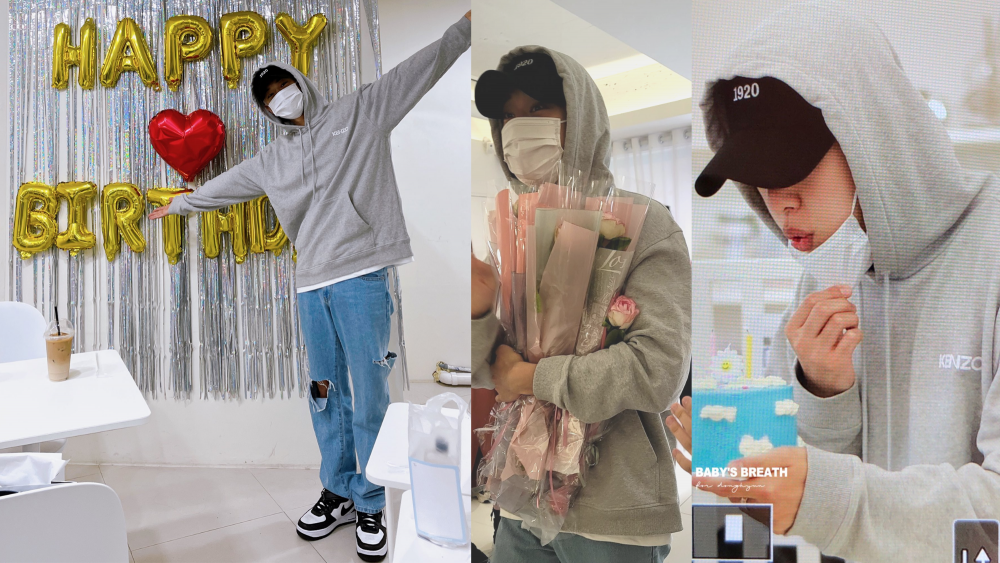 When that K-Pop boy visited four of his birthday cafes on the same day, he paid for everything and gave all the fans, who attended roses.

Yes, AB6IX Kim Donghyun did that.
According to fans on social media, on September 17, Donghyun visited four cafes that had his birthday events with his mom and dog, Tori. He took photos with fans and gave fans flowers.

A fan mentioned that Donghyun even bought 150 drinks at the cafe for fans to enjoy.



He also sat down and blew candles after fans sang 'happy birthday' to him.


Isn't Donghyun just the sweetest? Hope he had the happiest birthday, celebrating it with the people who love him most, his ABNEWs.
Don't forget to check out AB6IX's newest comeback, Take A Chance, this October 4 at 6 p.m. KST.