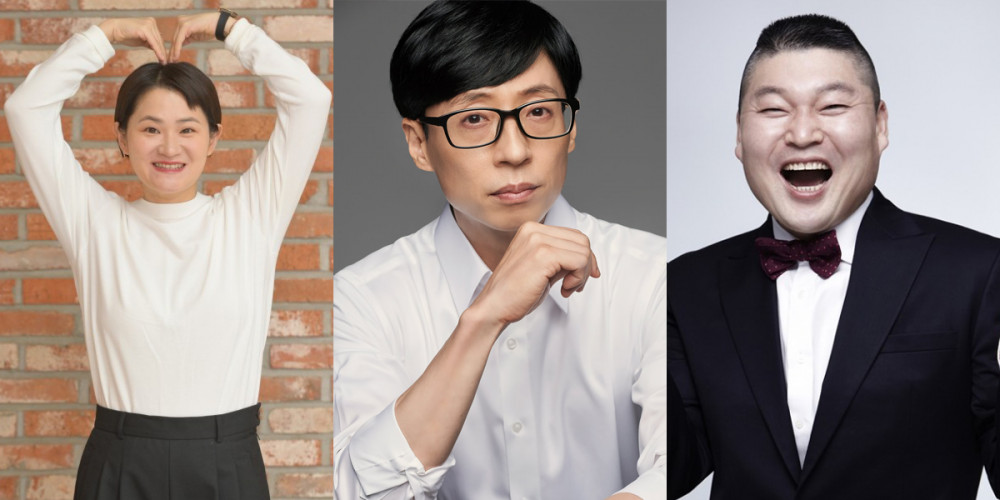 Comedian/MC Kim Shin Young has surpassed Yoo Jae Suk, Kang Ho Dong and more as the #1 TV variety star in terms of brand value rankings for the month of September.
From August 3 through September 3, the Korea Institute of Corporate Reputation analyzed big data of 50 TV variety stars in areas ranging from consumer participation, to communication, media activity, social activity, etc.
Based on the Institute's analysis, the #1 TV variety star for the month of September was Kim Shin Young, earning a total of 2,626,954 brand points. Previously, Kim Shin Young was announced as the next host of KBS 1TV's 'National Singing Contest', taking over the vacant spot left by the late MC Song Hae.
Meanwhile, second place went to comedian/MC Yoo Jae Suk with 2,502,760 brand points, and third place went to former Korean wrestling medalist/TV personality Kang Ho Dong with 1,654,063 points.
From 4th through 10th place are, in order: Kim Jong Kook, Hong Hyun Hee, Lee Sang Min, Kim Jun Ho, Kim Jong Min, Park Myung Soo and Lee Seung Gi.