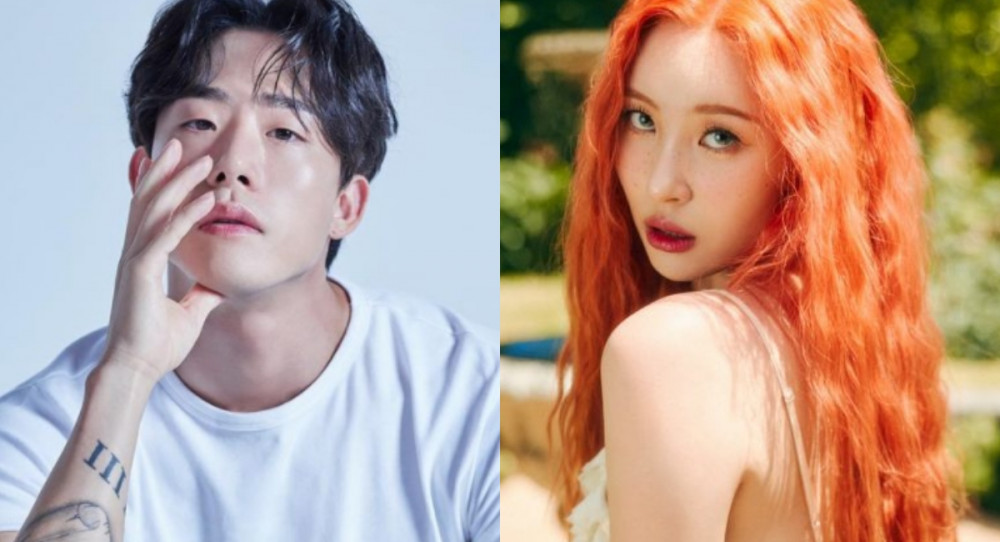 Sunmi recently took to Instagram to publicly respond to online comments about her and backup dancer Cha Hyun Seung.

On September 19 KST, the singer posted a number of comment screenshots to her Instagram story, responding to each screenshot with a red, bold-texted "Huh????" and tagging Cha Hyun Seung's account. In another screenshot, she writes "Me????" before adding, "For that reason, let's watch the Cha Hyun Seung episode of 'Show!terview' again."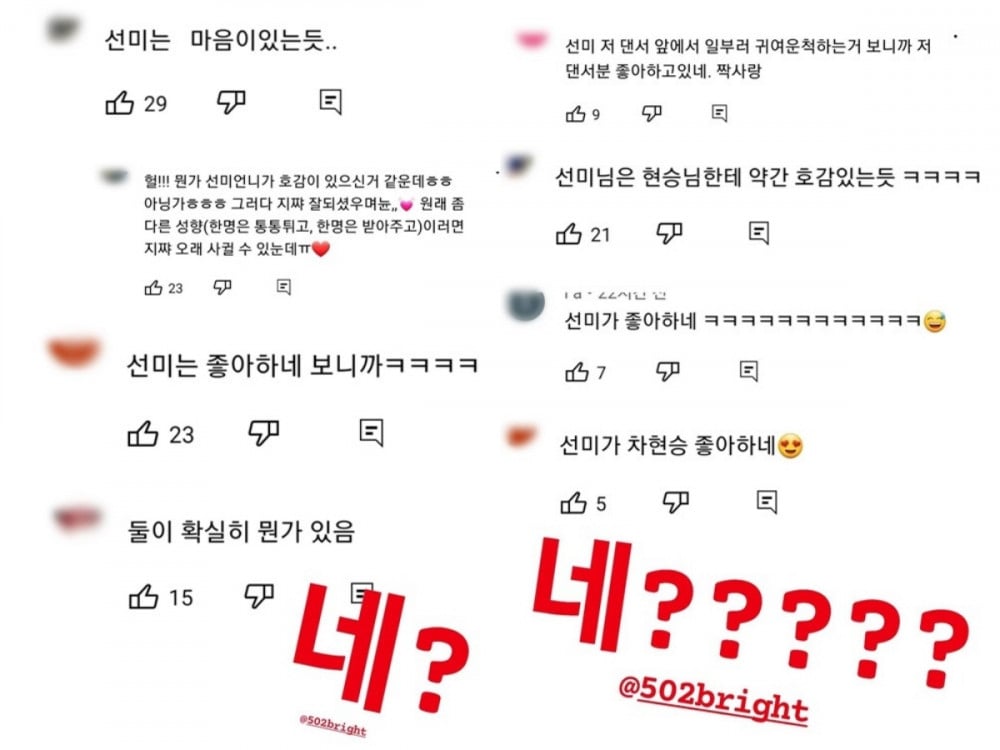 The influx of comments was made in response to the latest episode of her online variety show 'Sunmi's Show!terview,' where she interviewed Cha Hyun Seung, who first rose to popularity as her backup dancer. The episode, which was released on September 17, was uploaded to YouTube with the title, "Has Cha Hyun Seung ever seen Sunmi as a woman [as opposed to just a platonic colleague]? Has he not? Business(?) talk full of clarifications and confessions."


After seeing the two's playful interactions, many viewers took to the comment section to imply that Sunmi might have a crush on Cha Hyun Seung. Comments included, "There's definitely something going on between those two," "Wow, it seems like Sunmi likes him," "It's like Sunmi has feelings for him...," and "Wow, when you see Sunmi intentionally acting cute in front of that dancer, [it looks like] she likes him. It's unrequited love."

In response to Sunmi, Cha Hyun Seung took to his own Instagram to share one of her "Huh????" responses. Underneath a comment that says "Wow, Sunmi likes Cha Hyun Seung," he jokingly responds with,"This dude... Wow, you like me so much."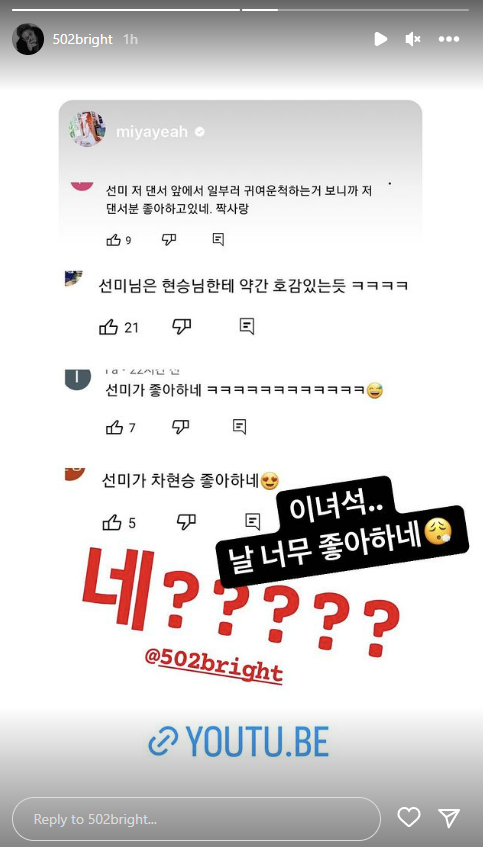 Check out Cha Hyun Seung's 'Sunmi's Show!terview' episode below!