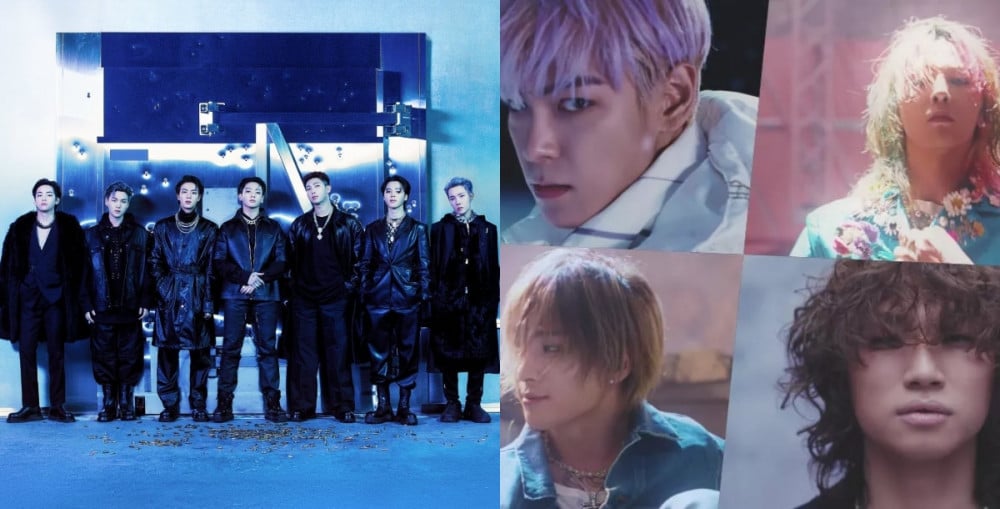 Netizens commented on BTS and Big Bang's possible friendship.
On September 8 KST, one netizen created an online community forum post titled, "The friendship between BTS and Big Bang?" Here, the netizen included photos that showed instances when some of the BTS and Big Bang members had interacted with one another.

The first photo showed a previous Instagram post made by BTS's RM, showing that he had attended an art gallery with Big Bang's Taeyang.
The second photo showed Big Bang member G-Dragon's recent Instagram post, where BTS's J-Hope had been spotted among a group of his acquaintances.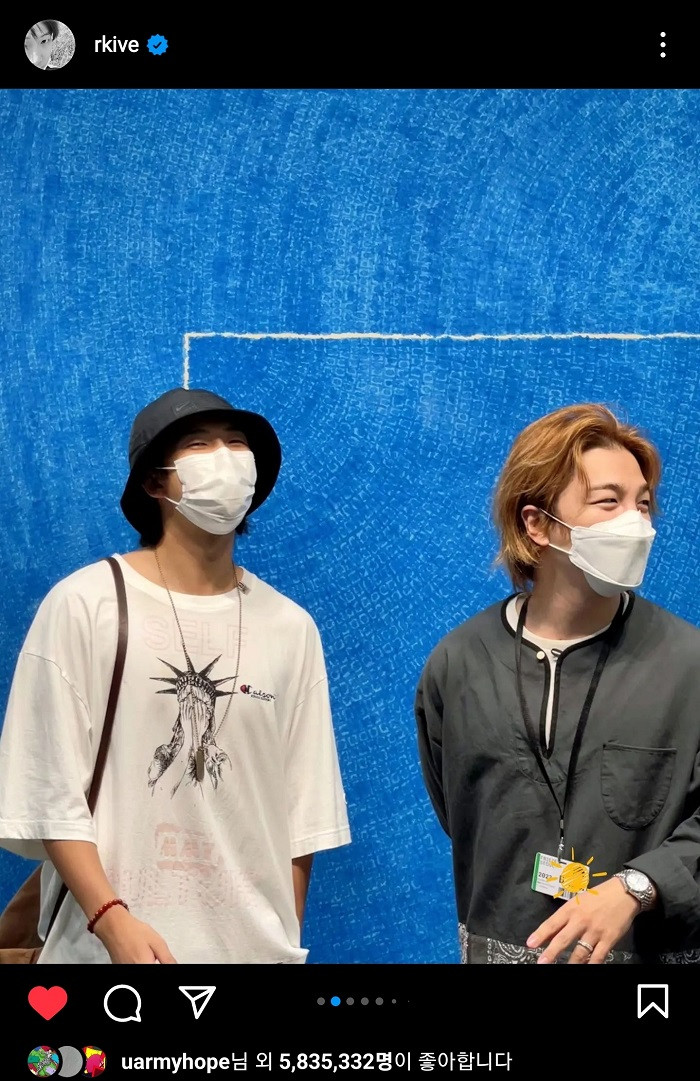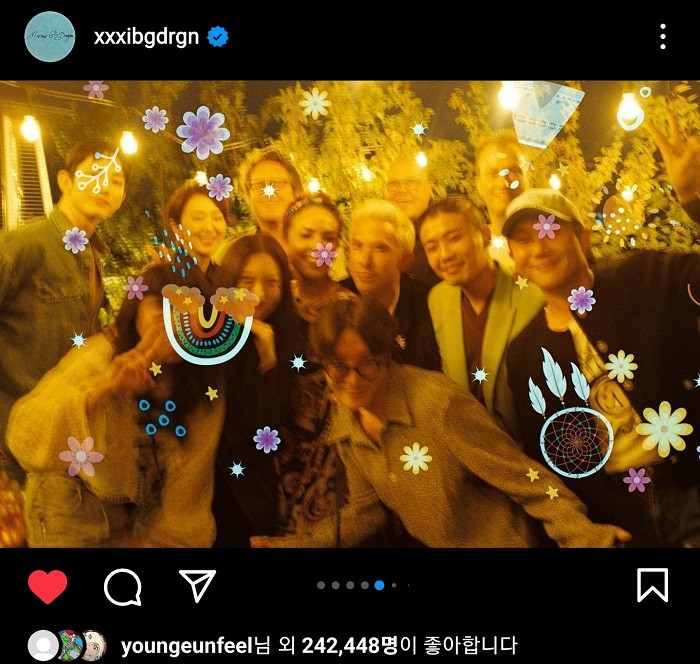 In response, some netizens commented:
"What? V's current girlfriend is Jennie, but J-Hope is friends with G-Dragon who is Jennie's ex-boyfriend??? Crazy."

"BTS, run away. Don't get involved with them."

"I'm an ARMY, but I wish BTS would distance themselves from everyone except for Taeyang."

"I think it's nice for senior and junior teams to be friendly with each other."

"You can't tell if they're actually friends, because [both photos] are from after an event."

"Instead of being friends, I feel like they just know each other from within a large group of acquaintances."

"If Taeyang features in RM's solo or G-Dragon features in J-Hope's solo, it would be amazing."

"BTS, please only be friends with Taeyang and no one else."

"What is J-Hope doing there though? LOL."

"Wow, the friendship between them is so cool."