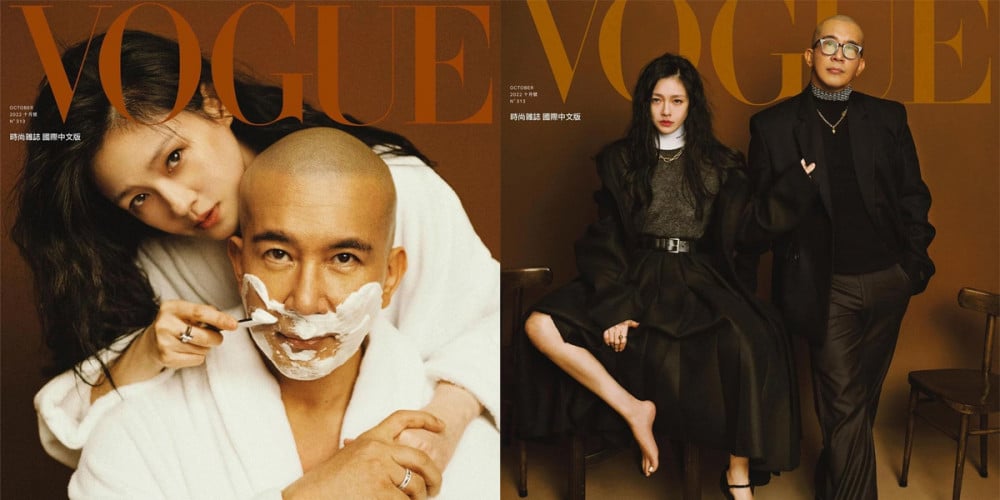 The couple responsible for one of the most unbelievable love stories in Korean entertainment, Koo Jun Yup and Barbie Hsu posed together for their first official couple pictorial since marriage!
The two stars were featured on the cover of 'Vogue Taiwan' magazine for its October issue, showcasing their perfect chemistry in chic fashion styles and bold, playful poses.
As many of you know, Koo Jun Yup and Barbie Hsu registered their marriage in March of this year, after deciding to marry over a phone call. The two stars who dated publicly almost 20 years ago were able to get in touch again thanks to the fact that Barbie Hsu never changed her old phone number. The couple is currently enjoying their newlywed life in Taiwan.