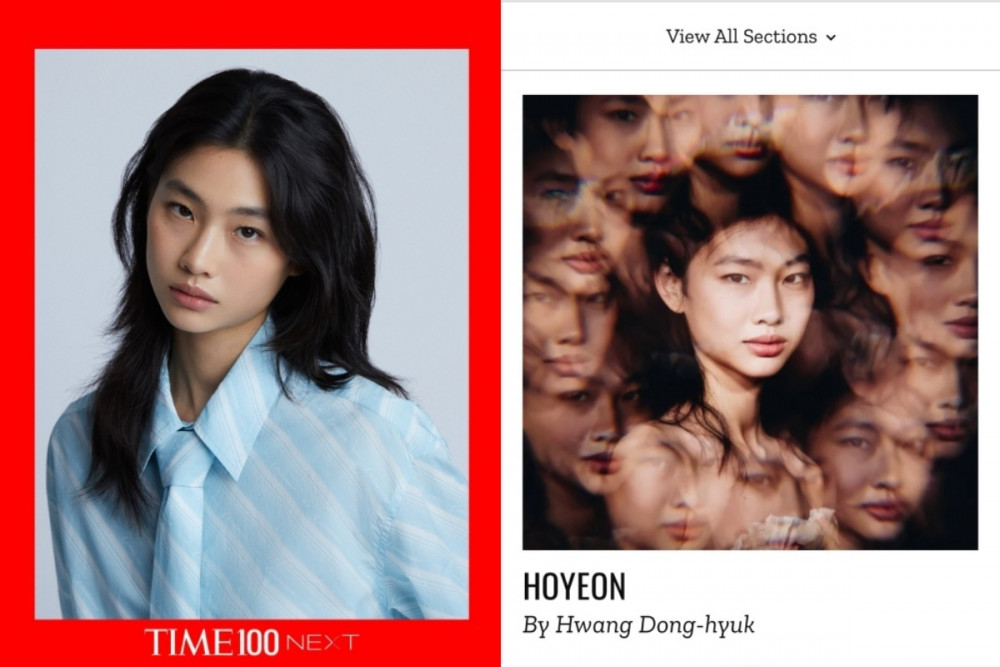 Jung Ho Yeon is the first Korean actress to be featured on 'TIME 100 Next'.
On September 28, the leading U.S. weekly magazine 'TIME' announced its annual 'TIME 100 NEXT' list for 2022, featuring model/actress Jung Ho Yeon. 'TIME 100 NEXT' selects 100 next-generation leaders in various fields such as business, entertainment, sports, politics, health, science, and activism.
Here, Jung Ho Yeon was selected as a 'Phenoms', described as a rookie in her field who is creating a syndrome with her popularity. Following her selection, director Hwang Dong Hyuk of 'Squid Game' stated, "I always think that Jung Ho Yeon is fighting with her reputation, expectations, jealousy of her success, and her desires. I often jokingly call her 'warrior'. There is no doubt that she has the skills and courage to fight many battles. Also, I hope her acting will be a place of rest for her, instead of a battlefield."
Following her acting debut in 'Squid Game', Jung Ho Yeon received the 'Best Actress Award' at the 'Screen Actors Guild Awards', became the first Asian to be featured on the cover of 'Vogue' magazine in the U.S, was nominated for the 'Supporting Actress' award at the 'Emmy Awards', and has now become the first Korean actress to be to be featured on 'TIME 100 NEXT'.