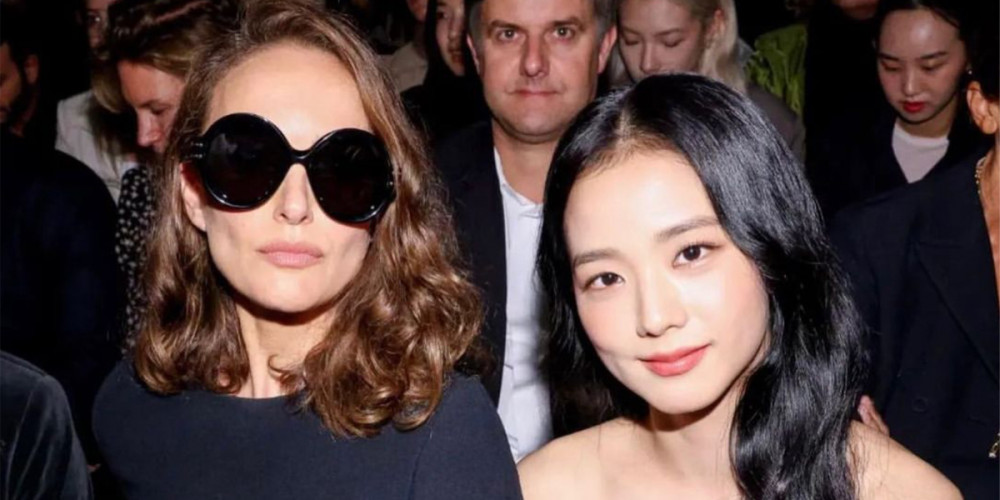 BLACKPINK's Jisoo was thrilled to meet Natalie Portman!
On September 28, Natalie Portman shared a photo from 'Dior's spring/summer 2023 runway show during 'Paris Fashion Week'. She wrote, "At yesterday's #DiorSS23 show with @sooyaaa__. Always inspired by you, @mariagraziachiuri 🖤."
In the photo, the Hollywood actress exuded a mature and calm vibe, while next to her, BLACKPINK's Jisoo posed with a slight, graceful smile.

Jisoo also shared the stunning photo on her Instagram story and wrote, "So happy to be able to sit next to and talk to @natalieportman, whom I've admired since I was very little. Thank you so much for your kindness. This memory will remain forever in my heart. Thank you 🤍."
Are you loving this recent interaction between 'Dior' global ambassadors Jisoo and Natalie Portman?