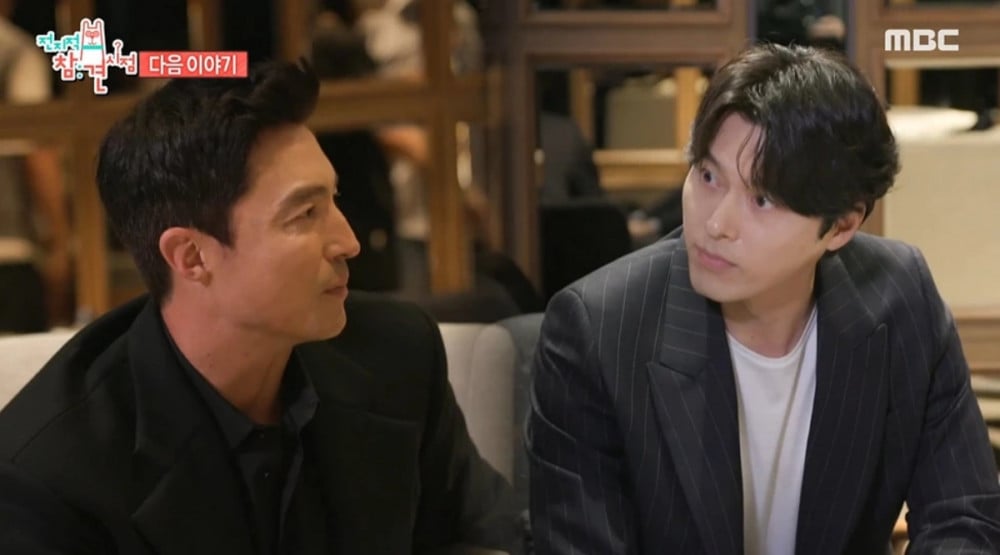 Actor Hyun Bin showed his breathtaking visuals on the latest broadcast of MBC's 'Point of Omniscient Interference'.

On the September 10 KST broadcast of MBC's variety show 'Point of Omniscient Interference', actor Daniel Henney made a guest appearance, where he was seen attending the press conference for his new film 'Confidential Assignment 2'. In particular, his renunion with actor Hyun Bin, following their highly successful 2005 drama 'My Name Is Kim Sam Soon', drew a lot of attention.

At the film press conference, Daniel Henney embraced Hyun Bin and complimented Hyun Bin on his handsome visuals. Daniel Henney then told the 'Point of Omniscient Interference' studio members that he thinks Hyun Bin is even more handsome than he is, stating, "His face, atmosphere, and energy are all perfect. He has the feeling of a leader."