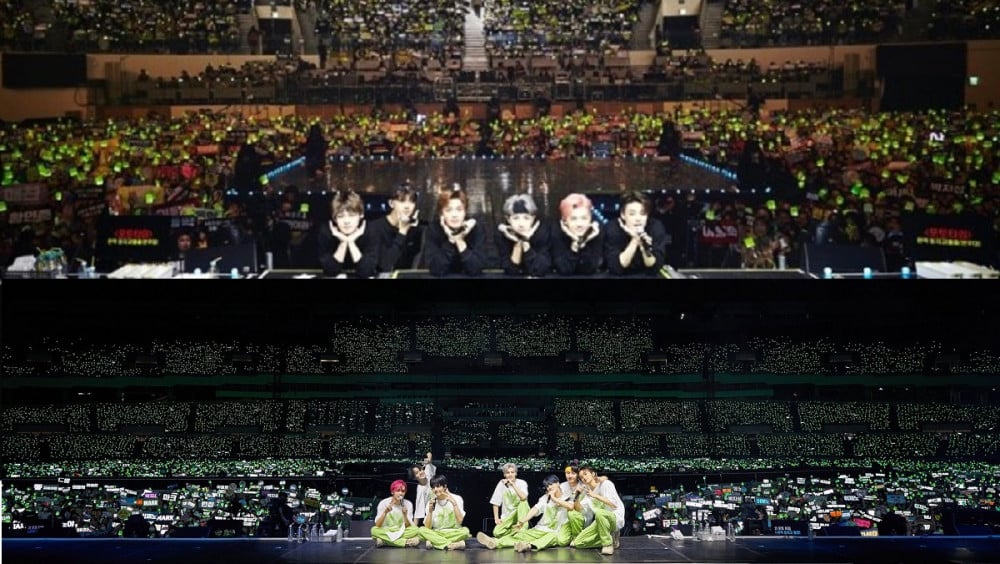 Fans are taking pride in NCT Dream's steady growth.
On an online community forum, netizens compared two photos from NCT Dream's concerts—one taken in 2019 and another in 2022. After its formation in 2016, the unit amassed a crowd for a concert in 2019 at Jangchung Arena, followed by a fan meeting in the same year at the HwaJung Tiger Dome.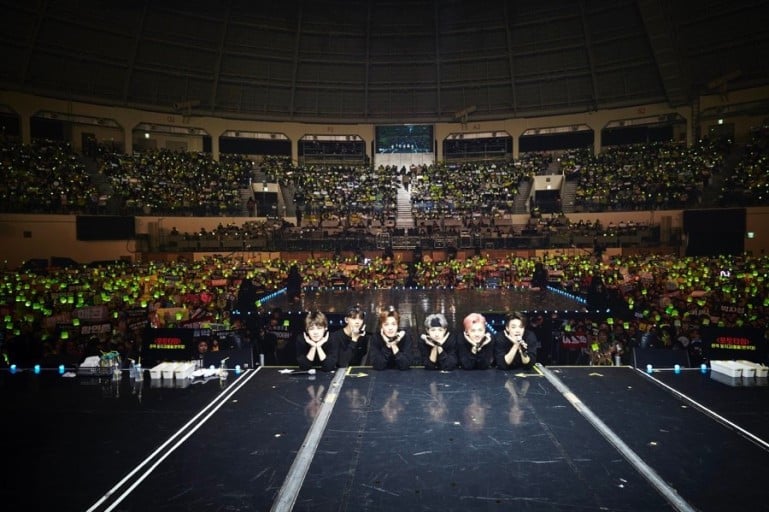 Three years later, NCT Dream held their concert 'THE DREAM SHOW2: In A DREAM' at the Olympic Stadium in Seoul. The increase of the crowd and the green lights moved netizens as the unit has shown significant growth.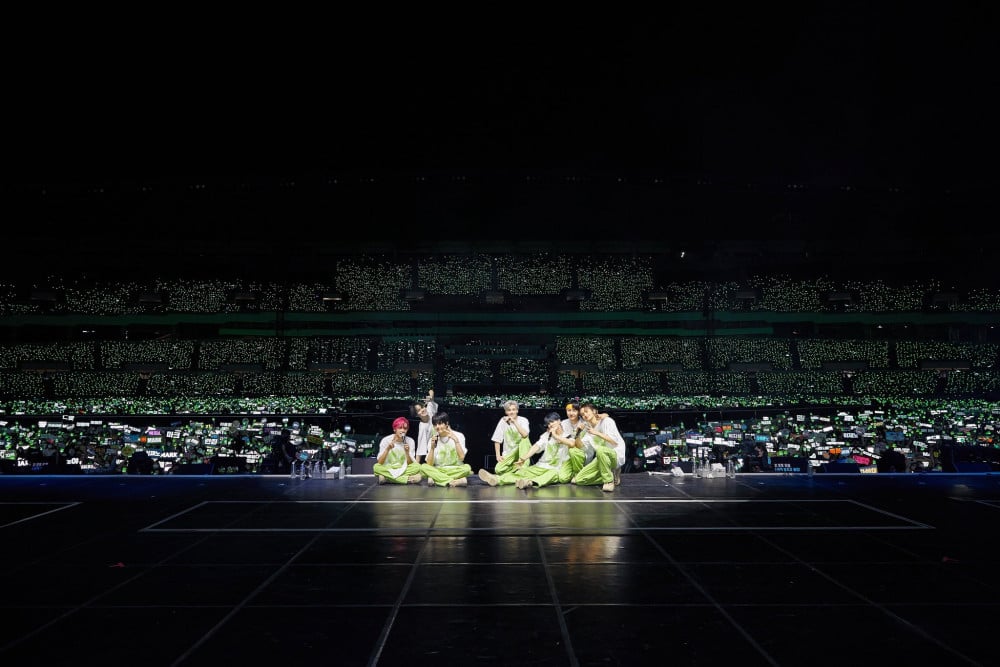 In the comments section, however, fans also noted that NCT Dream could have used a much bigger venue even in 2019. Their latest concert this year also overlapped with the Chuseok holidays, which had made it "difficult for fans living in the provinces to attend."
Meanwhile, netizens remarked that the color of the light sticks from NCT Dream's concerts was extremely beautiful and noticeable.