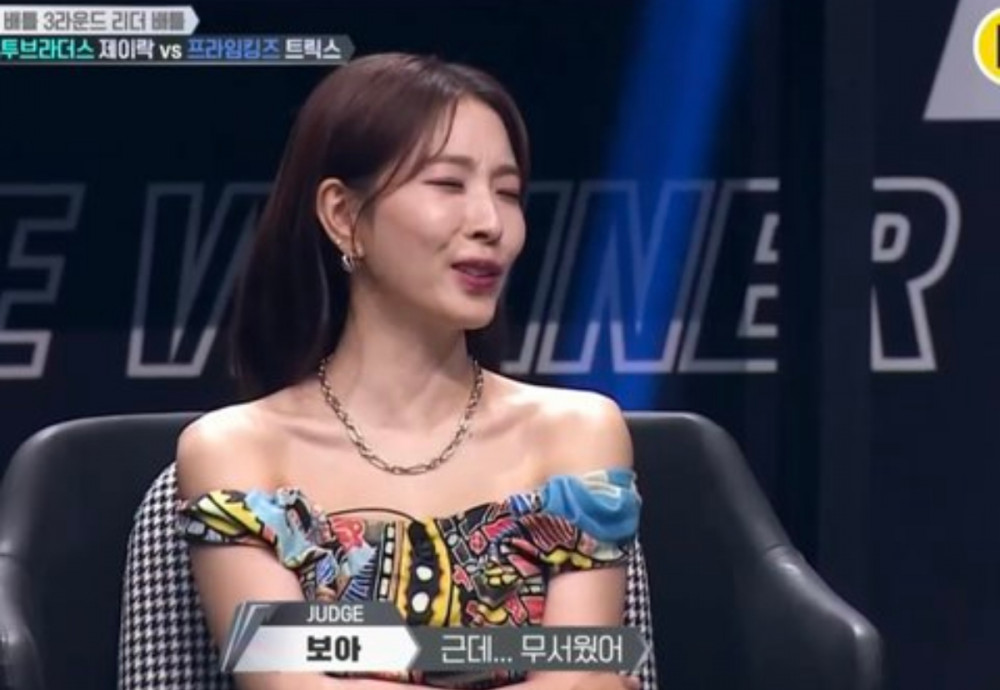 BoA was heavily criticized for her reaction to one of the dance battles on Mnet's 'Street Dance Fighter'.
Following the recent broadcast of Mnet's male dance survival show 'Street Dance Fighter', BoA was heavily criticized by many netizens. BoA is currently active as one of the main judges for the dance survival show, in addition to Super Junior's Eunhyuk and 2PM's Wooyoung. Mnet's selection of the judges continues to be a controversy, as netizens are disturbed by the fact that idol singers are judging professional dancers. More recently, BoA's reaction to a dance battle and her decisions made as a judge on the show were received negatively by many.
On a popular online community forum, one netizen created a post titled, "Ah, Steet Man Fighter's [judge] BoA was full of sh*t for this..." Here, the netizen included a screenshot of BoA's reaction to the dance crew leaders' battle during a recent broadcast of 'Street Man Fighter'. Here, BoA's dialogue on the show read, "But...[he's] so scary". The netizen then wrote, "In the leaders' battle, anyone could tell that TRIX were the winners. But [BoA] was bullsh*tting about a rematch...If they didn't have a rematch, then Prime Kingz would have won. For real, I get so pissed every time I see BoA's facial expressions. When she was like "so scary" during TRIX's battle, it pissed me off so much. Seeing TRIX cry and blame themselves at the end ripped my heart TTT."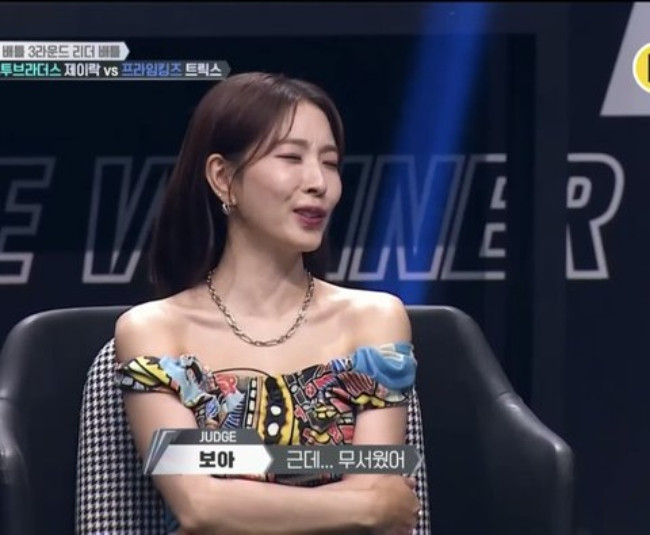 Many netizens commented:
"They were doing a battle and seeing her going "so scary" is freaking ridiculous."
"At this point, even the contestants probably know [the judges] are full of bullsh*t, but are just staying quiet about it. TRIX really looked frustrated [at the unfair situation]."
"BoA's facial expression really gives me PTSD."
"TRIX seriously killed it. When they did the rematch, the real-time comments were going crazy..."
"BoA is acting like a weak girl over there. She's scared? Then don't be a judge, please."
"With what qualifications is BoA a judge?"
"It's ridiculous how she's sitting there going like 'I'm scared' during the battle. Lolll. What kind of person appears on a dance battle program wearing an off-shoulder shirt and goes 'so scary'???"
"They should have just brought in [Super Junior's] Shindong to add to the entertainment."
"The problem is just that people who have no qualifications nor talent are sitting there judging [the dancers]."