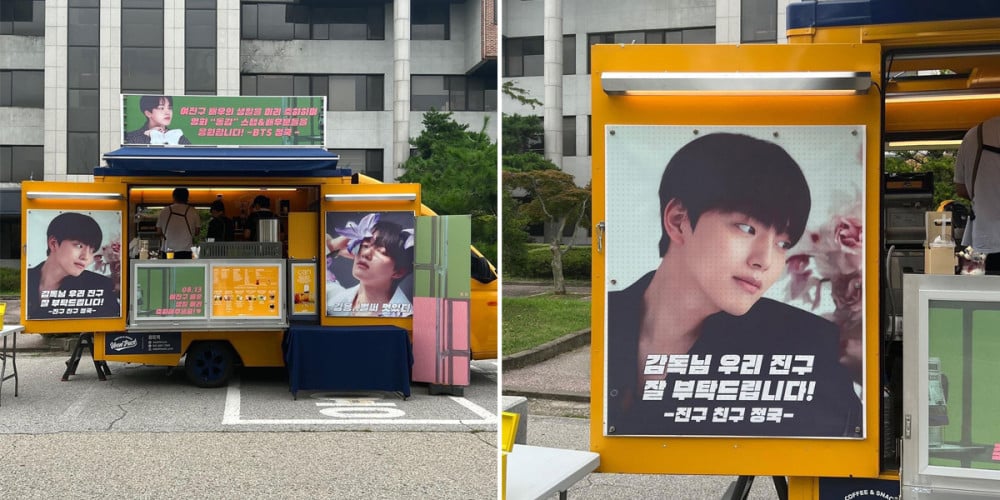 Actor Yeo Jin Goo made sure to thank his friend BTS's Jungkook for sending a coffee cart to his filming set.
On August 7, Yeo Jin Goo wrote on his Instagram, "Your face, your voice, your dance, and your cheers for me are full of emotion. Do you agree, Jungkook? Yes, you agree. Thank you Kkoooooook."
Yeo Jin Goo's words seem to be in response to the message dedicated to the actor by Jungkook in the cup sleeve design made for the beverages, as Jungkook wrote, "In your face there is something that moves people. Jin Goo, do you agree? Yes, you agree."
The phrase is a pun based off of the name of the film that Yeo Jin Goo is currently filming, titled 'Agreement'.
Jungkook also wrote on the banner above the coffee cart, "I would like to wish actor Yeo Jin Goo a happy birthday in advance and also offer my encouragements to all of the actors and staff of the film 'Agreement'! Sincerely, BTS Jungkook."