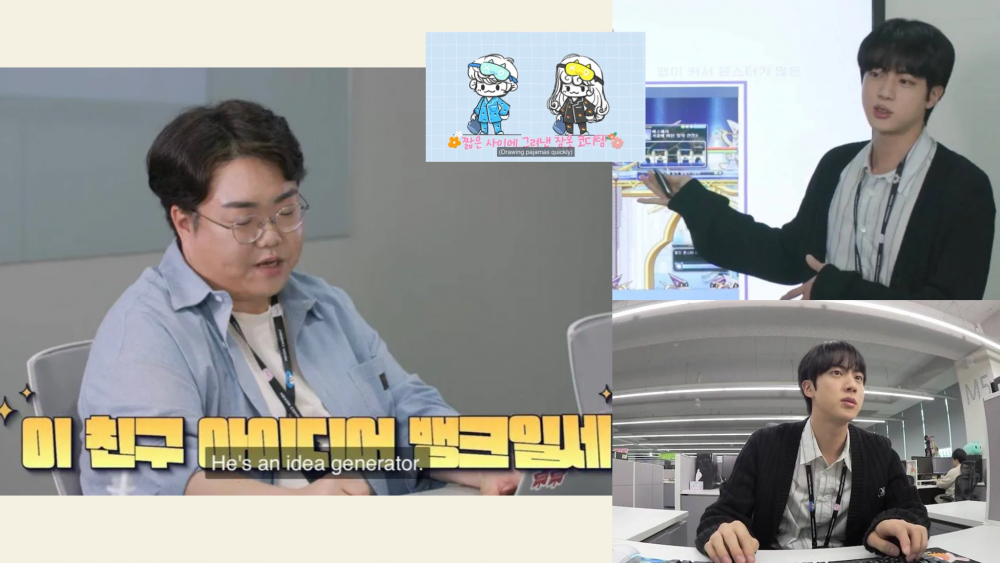 Today, the 2nd episode of 'Office Warrior Kim Seokjin' was released on MapleStory's Youtube channel. Just like all of the previous content, it was released at 12:04 as a reference to Jin's birthday.
The episode turned out to be super interesting, as Jin was demonstrating the presentation with his ideas and suggestions for a better future for MapleStory. The directors were impressed by Jin's creativity and wittiness. The discussion kept on going for 3 hours straight! Some of Jin's ideas have already been brought into reality, which has made Maplestory users very happy. They even called him their activist for making the game better. Overall, the gamers are really falling for Jin!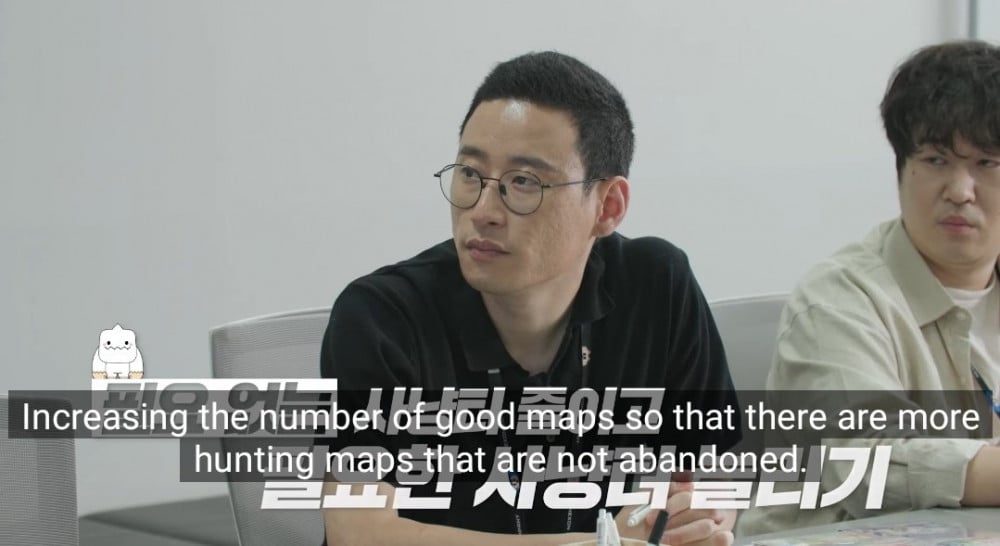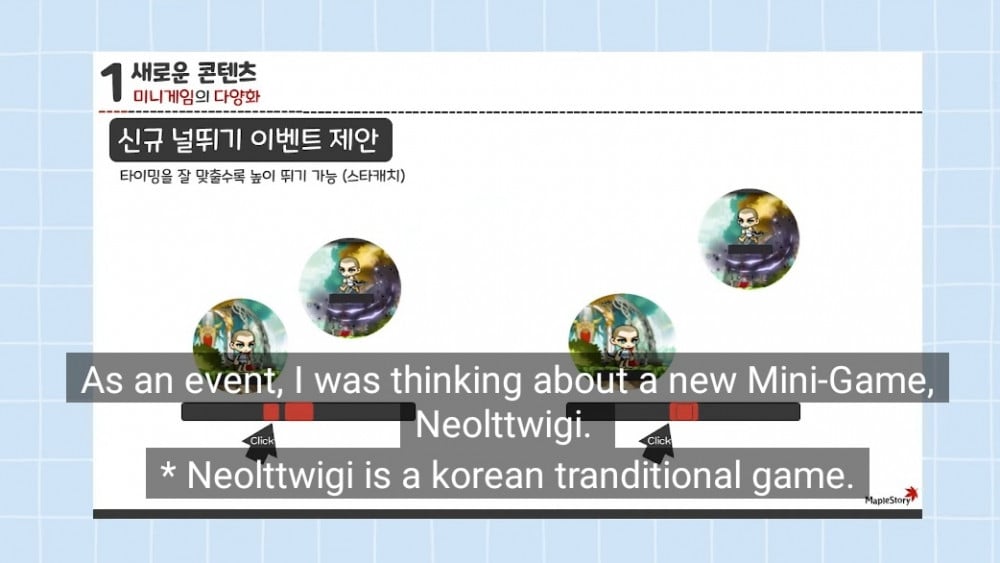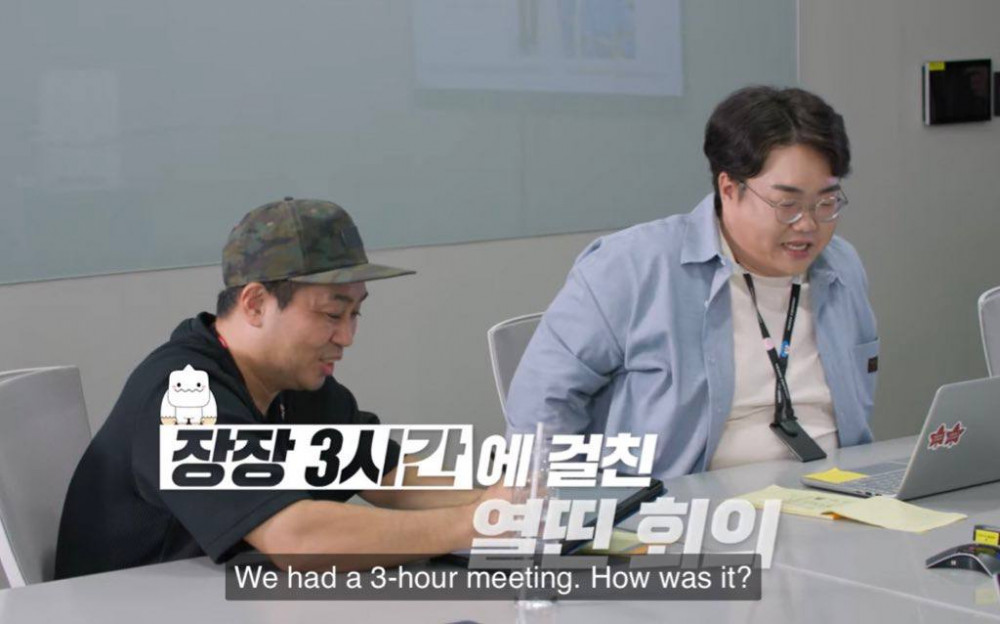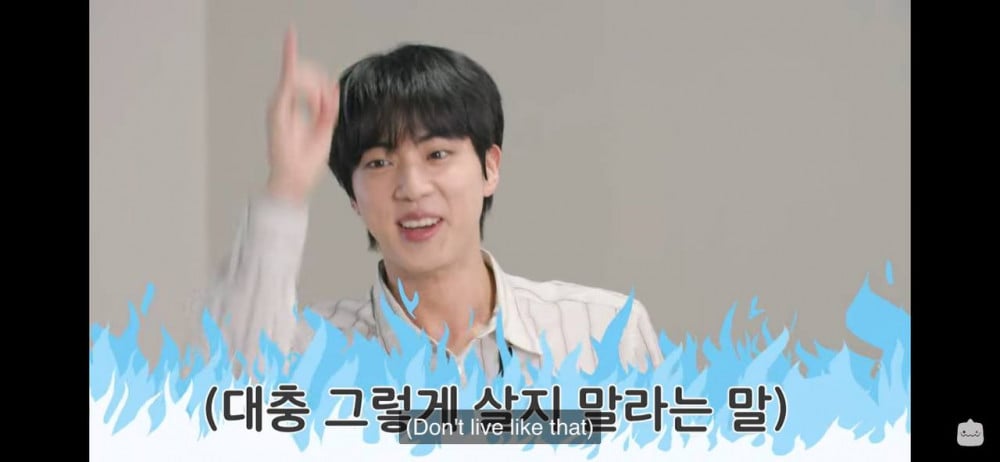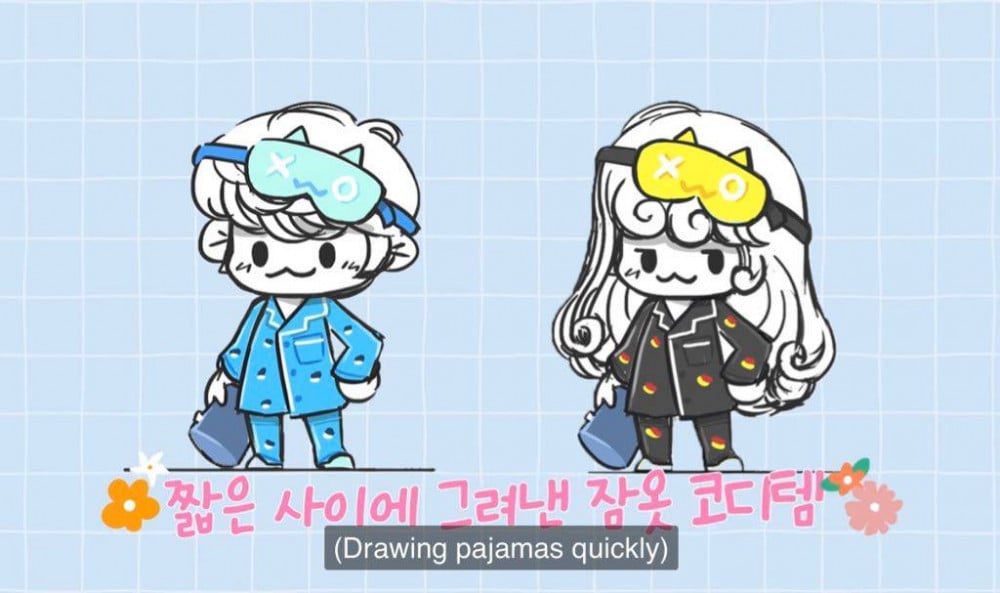 The director of MapleStory, Kang Wonki, loved all of Jin's ideas and even called him an 'idea generator'! This is a compliment Jin hears a lot from many different people.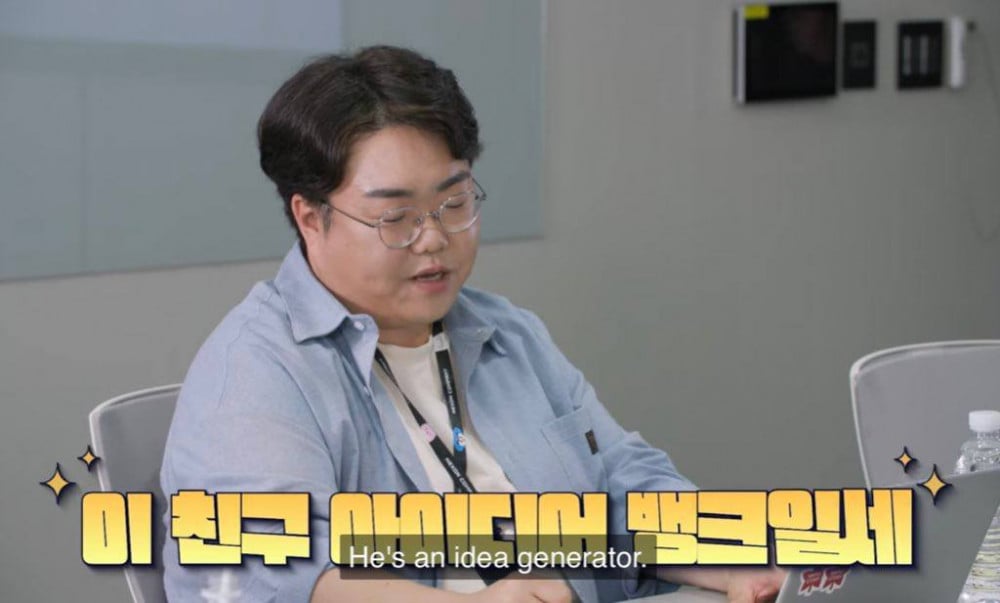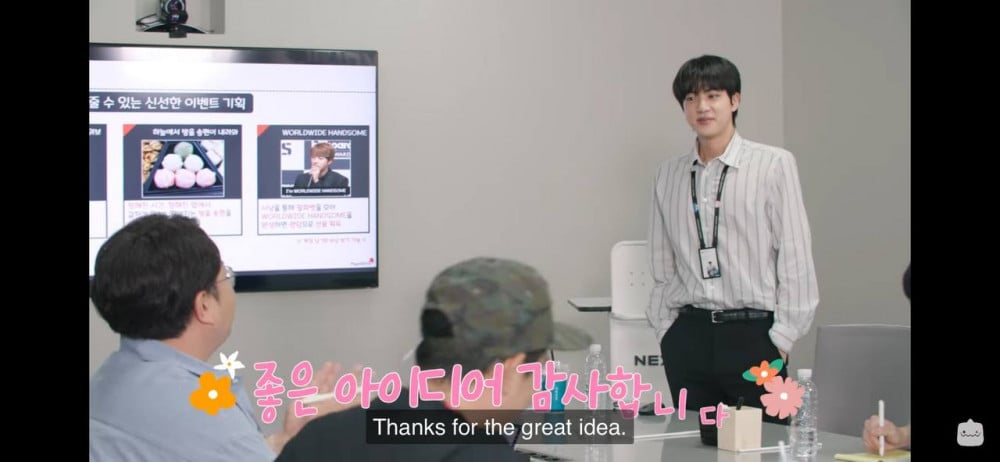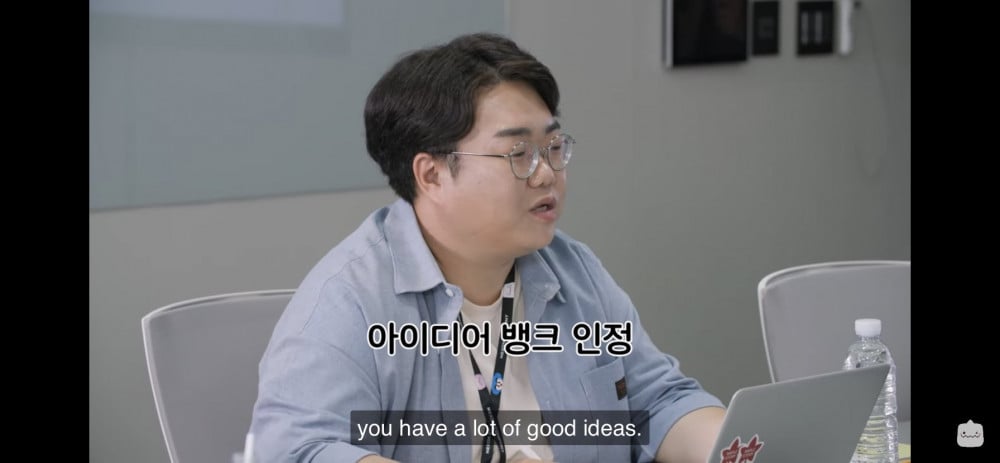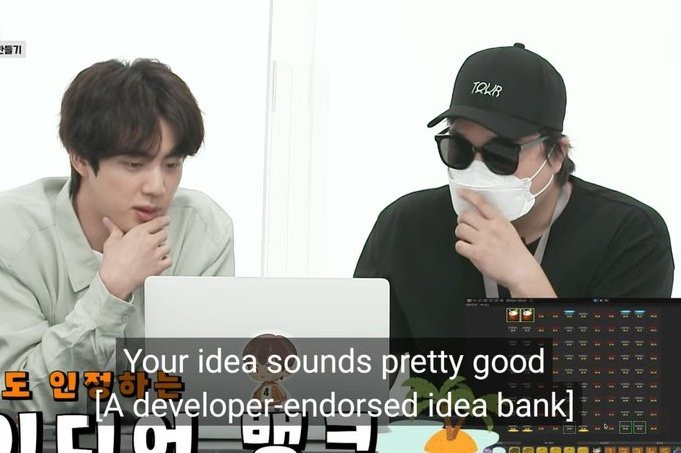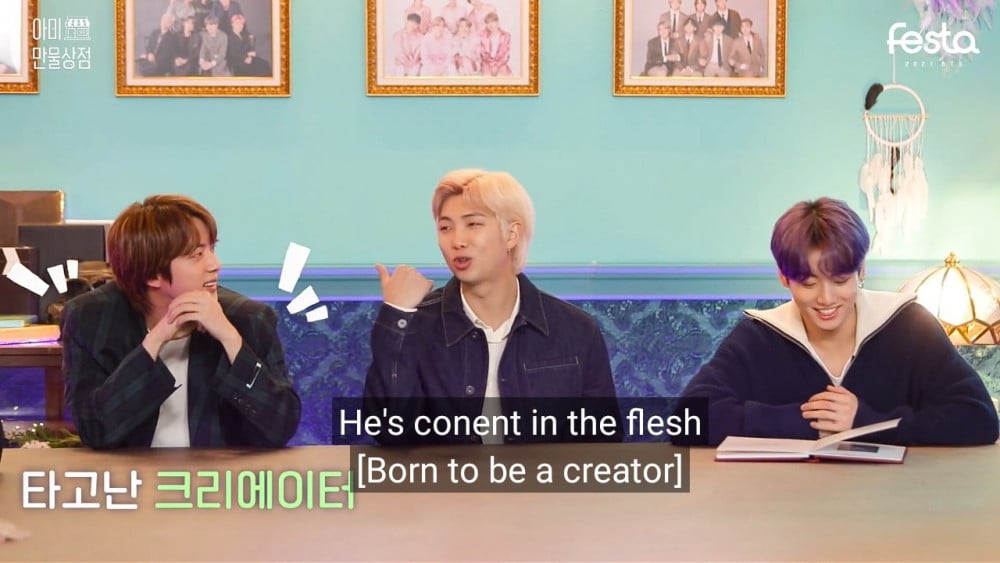 The scene of Jin saying goodbye to everyone and leaving the Nexon building, holding the bags full of gifts, looks like an ending of some touching K-drama. In the ending interview, Jin mentioned being reminded once again that 'there are lots of salaried workers living hard in this world. It was an opportunity to talk about what I thought would be good for this part, It's such an honor & I think it's a good thing'.
A few hours after the release, the director of Maplestory, Kang Wonki, held a live stream on Youtube. He revealed that the entire show was not scripted! Jin's 'variety skills' are truly impressive, judging by how easily he creates comedic scenes and says something witty, making everyone laugh. No wonder even the senior actors call him the best talker they've ever met!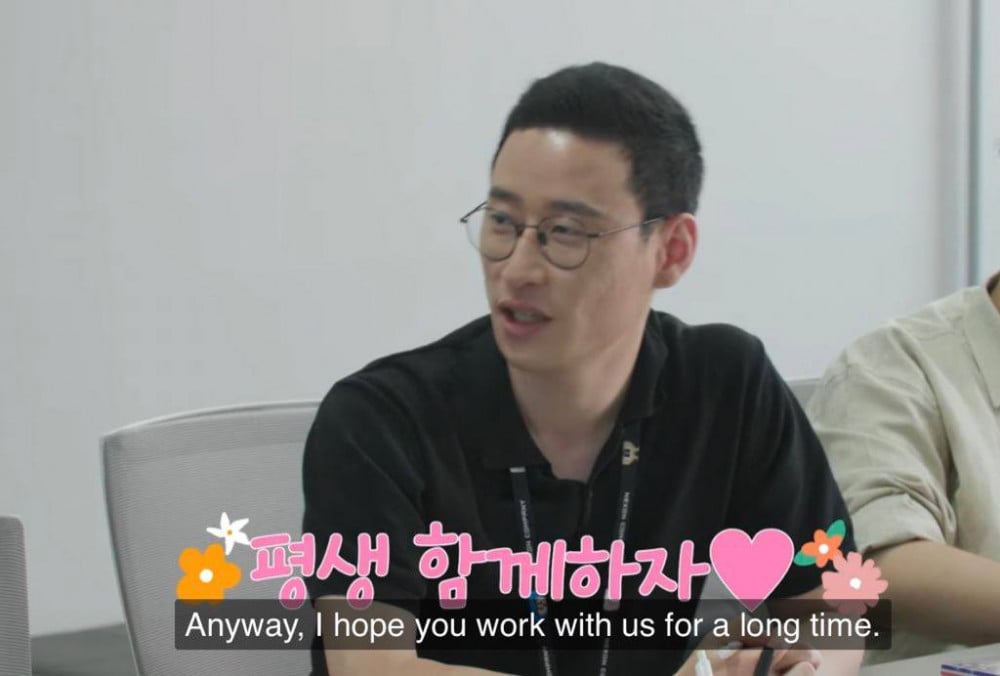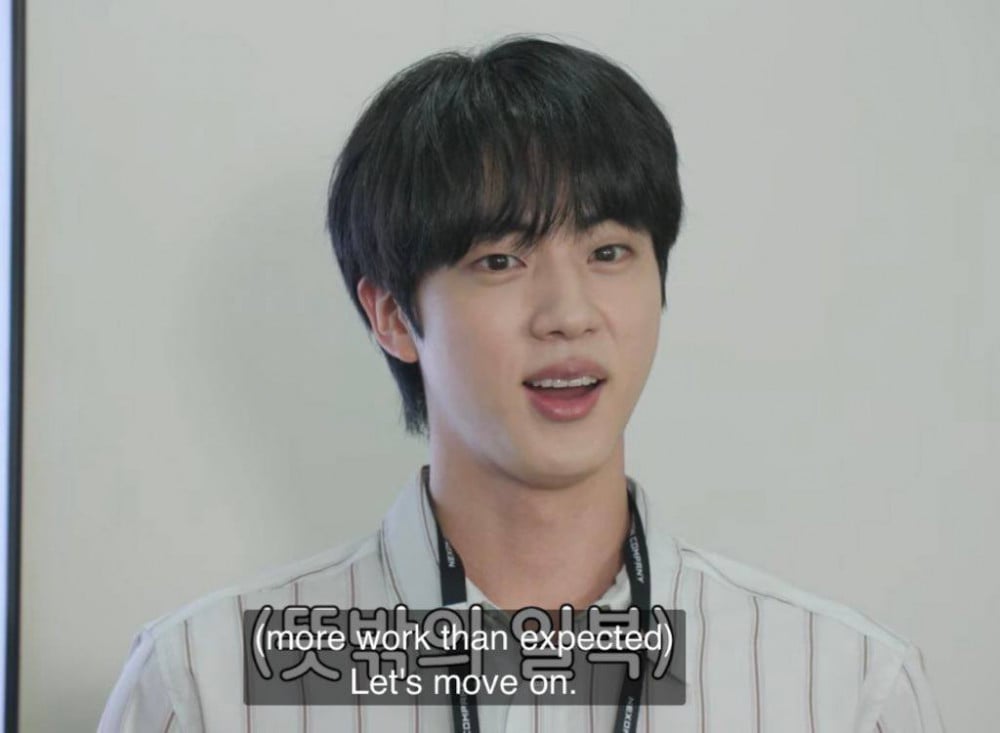 'Most of the interview questions are the same questions that we use in an actual hiring process. Jin spoke really well'.

'Jin's face is really small, as small as faces of preschoolers.'

'Jin's level (in the game) was really high, the other two directors' levels weren't low at all, but Jin's level was much higher. I am not supposed to spill his level though'.

'The welcome kit Jin received, was especially put together for Jin, on top of the basic items.'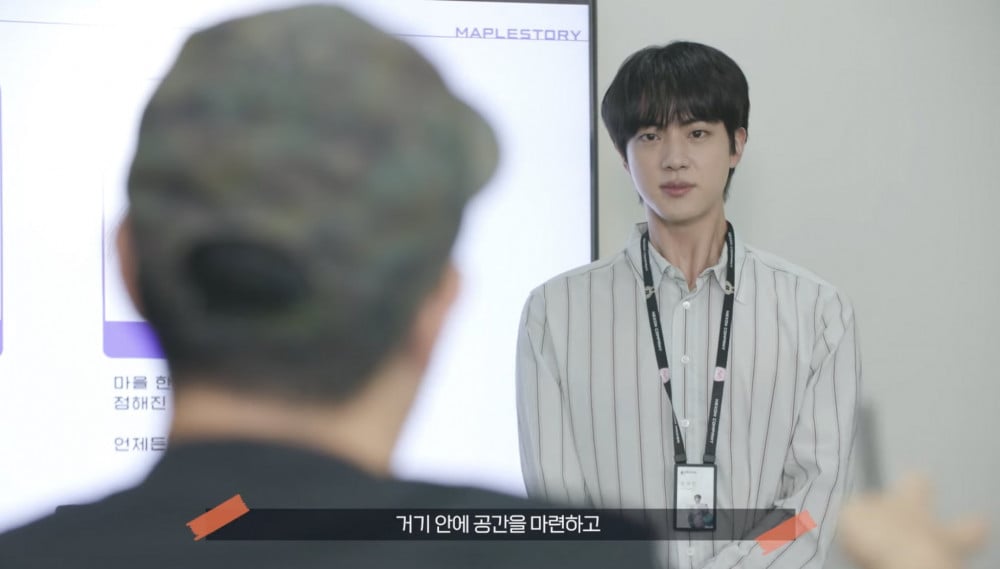 'We didn't have any pre-written script, there was only a time schedule, and it was all spontaneous conversations. He is a real MapleStory fan. Preparation time for this collaboration wasn't long either'.

'Our subscribers went up by 70,000 since this collaboration was out, thank you'.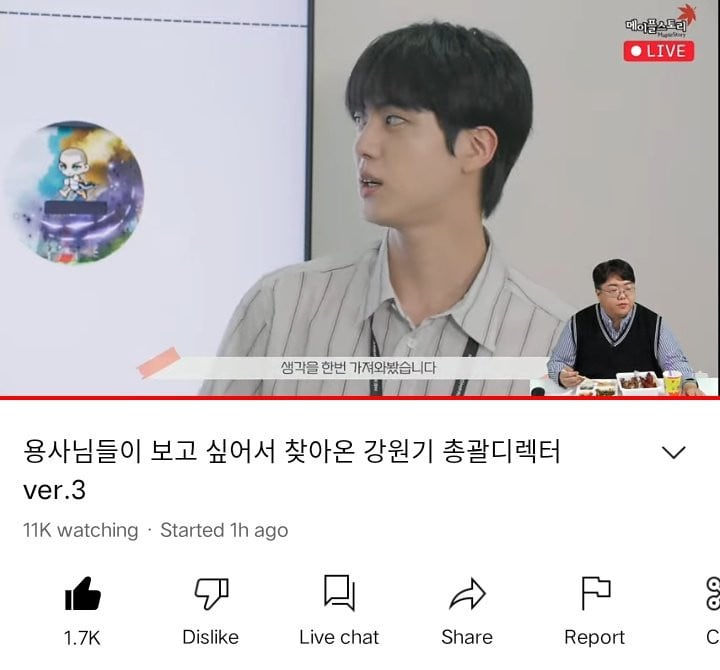 Suddenly, right during the live stream, Jin called on Kang Wonki's phone! As a truly dedicated worker, he requested some more ideas for the game and shared his thoughts about this collaboration.
🐹I know you are working on better communication with users, and I am grateful for that.
So if there's any more demand/need from the users, we can have more collaborations like this again!

🐹I am happy to see some resulted items from our discussion.

🐹May I give some follow-up suggestions since there are some points I feel unfulfilled about?


Kang Wonki thanked Jin a lot for collaborating with them and agreed to everything Jin suggested. To the viewers' surprise, the director even got teary-eyed after receiving a call from Jin! It's so easy to be charmed by Jin.



Translations by @for_seokjin1992