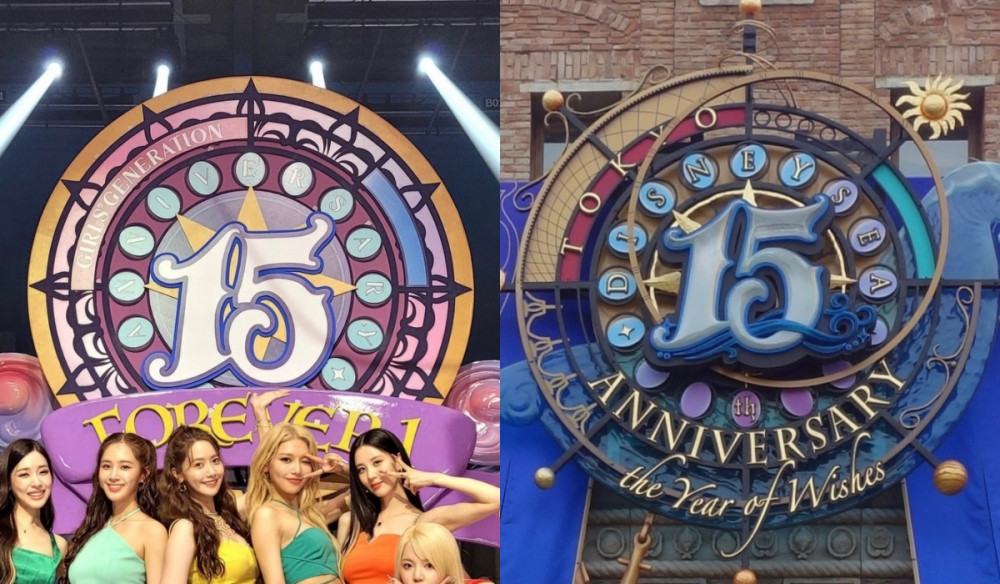 The music video for Girls' Generation's new "FOREVER 1" music video became a point of controversy this week as a Japanese netizen pointed out a surprising similarity between the video's set and art seen at the theme park Tokyo DisneySea.
On August 12 KST, the aforementioned netizen took to their personal Twitter account to share a photo of Tokyo DisneySea, particularly the emblem design used to celebrate the park's 15th anniversary. "Huh?," they tweeted. "Isn't this a copy of DisneySea's 15th anniversary?"

Japanese netizens who compared the two left comments in agreement, stating, "I took a screenshot, and it's even more similar than I thought," "Exactly the same," and "That's exactly how it's being used in the music video too." One even took the '15' from the Tokyo DisneySea emblem and layered it over the one from the Girls' Generation video to show just how alike the two numbers are.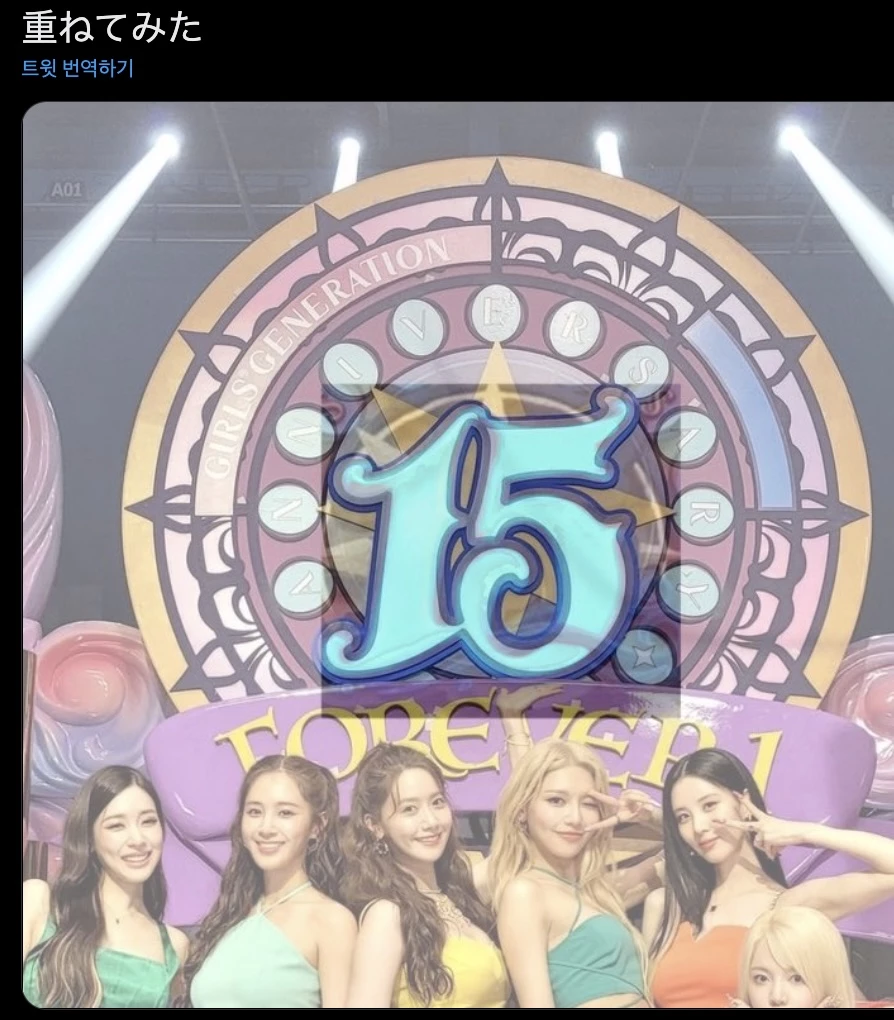 Korean netizens also commented, writing, "Wow, the font's exactly the same," "Who was in charge of that?," and "Why did they cause this to happen to Girls' Generation?."
Meanwhile, neither SM Entertainment nor Disney has spoken up officially about the similarities.