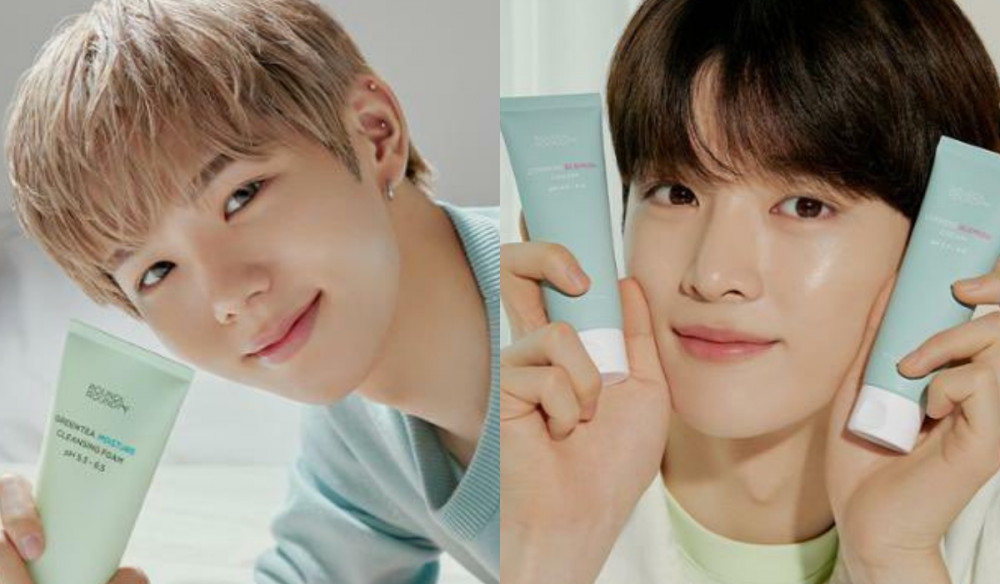 NCT's Sungchan and Shotaro have been selected as South Korean market endorsement models by skincare brand Round A'Round.

On August 1 KST, the brand released new advertisement images featuring the two idols looking fresh-faced and youthful as they pose with various products. Round A'Round had been regularly dropping teasers through their official social media leading up to their new models' big reveal.

Round A'Round is known for green tea-based products like their Green Tea Pure Cleansing Foam, Green Tea Cica Sun Lotion, and Green Tea Cica Moisture Sun Cream, all of which Sungchan and Shotaro will be promoting through their campaign.

"They're working with us as models because the pure charm of NCT's Sungchan and Shotaro, who are hot topics with global popularity, suits Round A'Round, a clean beauty brand that protects the skin comfortably without irritation with good ingredients," a representative from the brand said in a statement. "Please look forward to the chemistry-filled images that will be revealed periodically over the summer."

Meanwhile, fans will be able to see Sungchan and Shotaro as brand models through Round A'Round's official Instagram and Twitter channels as well as Olive Young locations across South Korea.