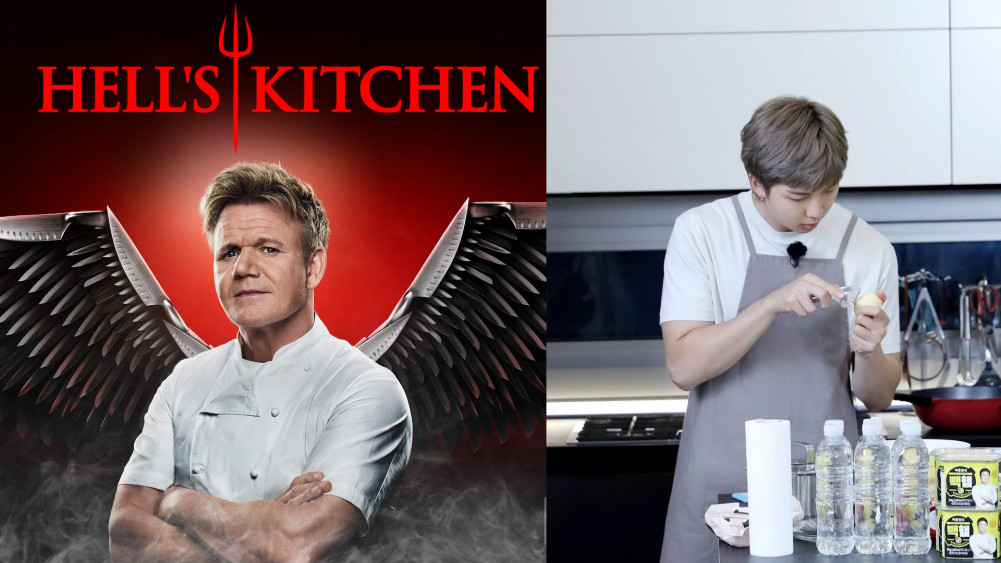 Known to be the strictest, cruelest chef in the entertainment world, Gordon Ramsey is not one you want to mess with, especially not in his kitchen. While we were able to see stars appear in South Korea's rendition of "Master Chef," which stars would make the cut for "Hell's Kitchen?" Here are seven K-stars that would make "Hell's Kitchen" something worth the watch!
1. BTS' RM: While not the greatest in the kitchen, RM is prone to either spilling or breaking something, but it'd be great to see him pick up some pointers from one of the toughest chefs around!
2. Shin Se Kyung: Actress Shin Se Kyung is quite known for making some of the most delicious dishes and baked goods! Showing her love of cooking through her YouTube channel, it'd be great to see how well she does within Hell's Kitchen.
3. Park Seo Joon: Having much experience in the kitchen through "Yoon's Kitchen," it'd be great to be able to see the fellow actor in a more uptight, fast-paced environment!
4. Fei: Proven to be quite skilled in cooking and creating her own dishes, even wowing the panel of judges in "Master Chef Korea" former Miss A member Fei would be an excellent candidate for Hell's Kitchen!
5. BTS' Jin: If there is any star that loves to eat and cook at any given opportunity, for sure Jin would top that list. As someone who loves to learn how to better his cooking skills, for sure "Hell's Kitchen" would be a great way to do so!
6. Jessi: We can't have "Hell's Kitchen" without a bit of chaos. Jessi, known for her bold personality, will make sure that not even Gordon Ramsey steps over her in the kitchen. It'd be great to see him be put in his place!
7. Cha Seung Won: Many are quite shocked at just how well actor Cha Seung Won is able to cook! Through multiple appearances on many variety shows, he is often the one in charge of having to decide on what to eat for dinner! With the minimal amount of ingredients given to him, he always pulls off some spectacular and yummy dish!
Who else do you think can survive the depths of "Hell's Kitchen?" Let us know!