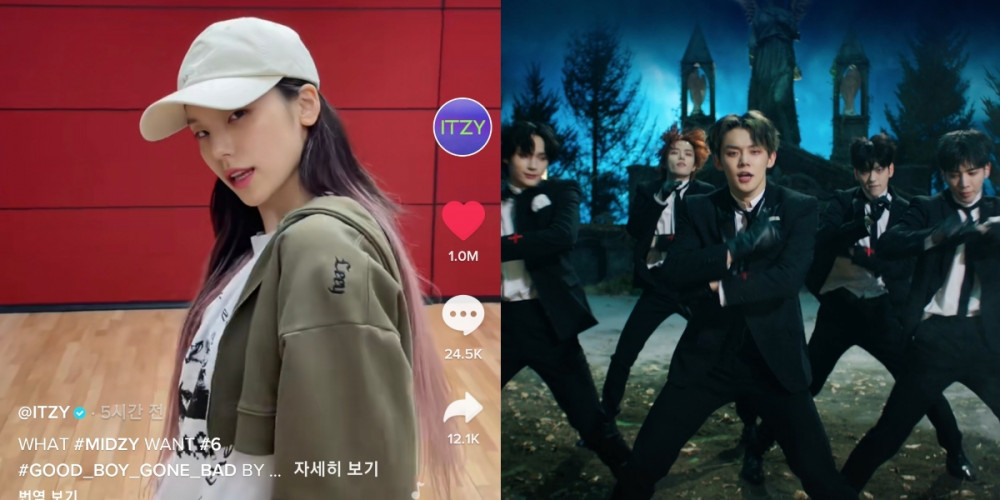 On August 4, ITZY's Yeji took to her group Instagram page to post a dance cover of TOMORROW X TOGETHER's "Good Boy Gone Bad", surprising many fans. In the Instagram reel, Yeji wore comfortable clothing and a white cap, completing her 'swag' look. She then proceeded to dance to TXT's track "Good Boy Gone Bad" with a gaze full of charisma.

Netizens' reactions to Yeji's dance cover were extremely positive, and many were impressed by her sharp moves and ability to perfectly pull off a male idol group's dance moves that are very different from ITZY's usual style.
Netizens commented:
"Looking at Yeji's dance, she was just born with the talent to control her moves from strong to weak."

"Yeji is so good at her main job. She's also so pretty."

"She's so good at dancing to boy group songs."

"She's so good at dancing lolll. She's really the top among the 4th generation idols."

"Do you think ITZY and TXT are close?"

"I thought she would be good at the powerful boy group dance but she is actually really good. So cool..."

"She also dances to [Seventeen's] 'Hot' really well."
"My heart was completely stolen by her 'Hot' [by Seventeen] cover dance."