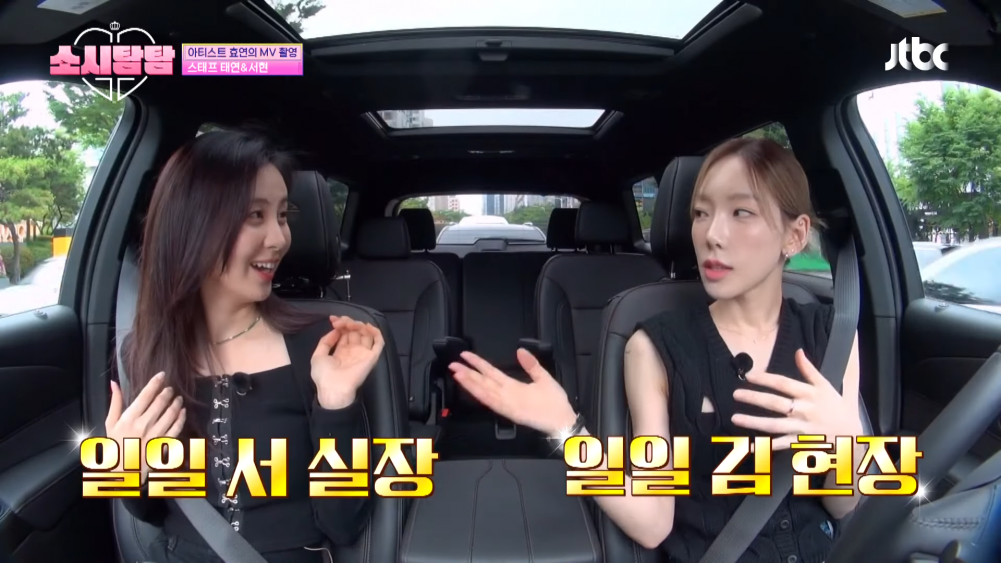 In the latest episode of 'Soshi Tam Tam,' Girls' Generation's Taeyeon and Seohyun turned into Hyoyeon's managers for the day.
Although Taeyeon and Seohyun were ready to manage their fellow member Hyoyeon with gusto, things weren't as easy as they imagined. Even from the start, Taeyeon and Seohyun were late when picking up Hyoyeon to head to her music video filming making Hyoyeon nervous.
Hyoyeon was waiting since the early morning to be picked up but her 'one-day' managers were late. Hyoyeon decided to call Seohyun to see where they were but she didn't pick up. Being nervous, Hyoyeon was contemplating whether she should call a cab. Ultimately, Taeyeon and Seohyun make it in time to pick up Hyoyeon.
Throughout the day, Taeyeon and Seohyun try their best to aid Hyoyeon as her managers and provide snacks for her.
Unfortunately, Taeyeon and Seohyun fail as managers because they didn't properly care for Hyoyeon during the music video filming. Rather, they went out for pastry and spent time leisurely enjoying the day on the job making the other members laugh with their goofy charms.