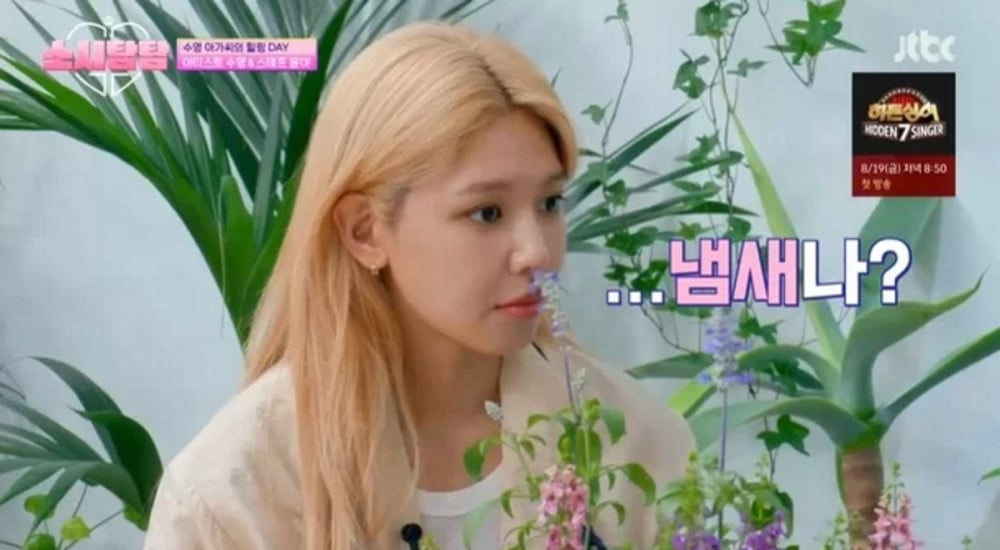 Girls' Generation's Sooyoung revealed she lost her sense of smell after suffering from COVID-19.

On the August 16th episode of 'Soshi Tam Tam', YoonA acted as a one-day manager for Sooyoung, and the two decided to head to a flower shop together. Sooyoung expressed, "I think I lost my sense of smell after I got COVID-19. I'm so sad that there's so scent to these flowers. Does this really smell like lavender?"

After giving the flowers another smell, she said, "This is really saddening." Seohyun then gave Sooyoung words of encouragement, saying, "Your sense of smell will return."

Have you been watching 'Soshi Tam Tam'?