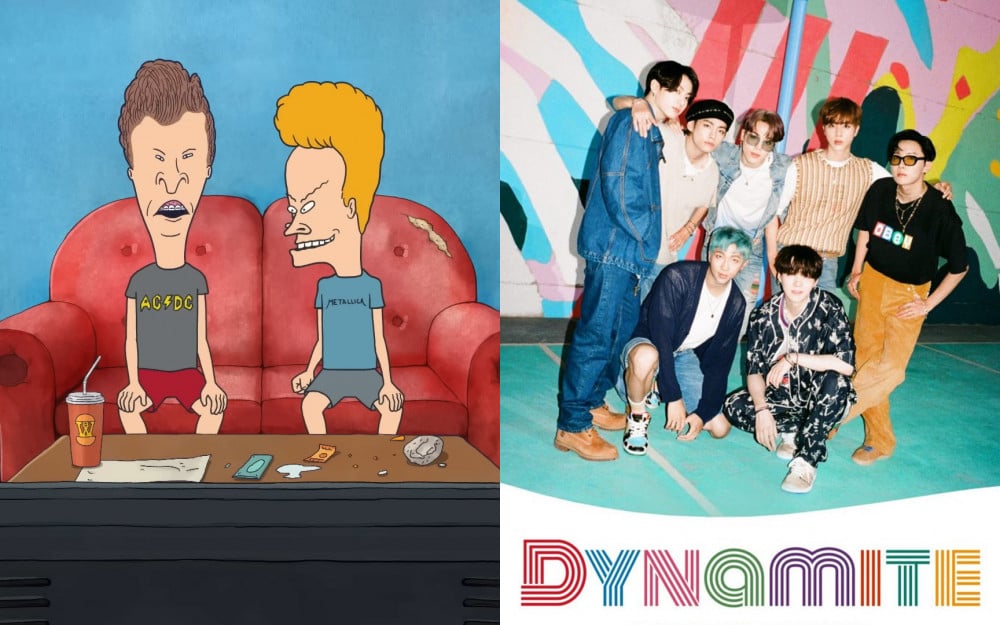 Paramount+ decided to reboot the popular 90s MTV cartoon series 'Beavis and Butthead' with new episodes streaming on the OTT platform.
In the episode that aired on August 4, the iconic cartoon duo was seen sitting on their classic couch and watching the latest music videos and talking about hot topics. During this episode, Beavis accidentally reveals himself to be an ARMY, the fandom of the global K-pop group BTS.
In the episode, Beavis tells Butthead, "This song Kicks a**" and adds, "and the video kicks a** too," while watching BTS's music video for "Dynamite."Bewildered, Butthead asks, "What? What did you say?" Beavis continues to hide how much he likes the song by saying, "I didn't say anything," but later blows his cover as he knows all the names of the members.
Butthead continues to mock Beavis saying, "You know their names? What the hell has gotten into you?" Being embarrassed, Beavis tries to hide he's a fan by saying, "I was kidding; I don't like these guys. I just said they suck. I just know their names because I hate them so much, that's all."

Butthead finally ends up leaving, telling his friend, "Beavis, I'm going to leave now. I'm going to leave you with your 7 or 8 or 15 BTS boy band dudes." In the end, Beavis ends up shimmying to the song "Dynamite," finally showing off his love for the boy group.