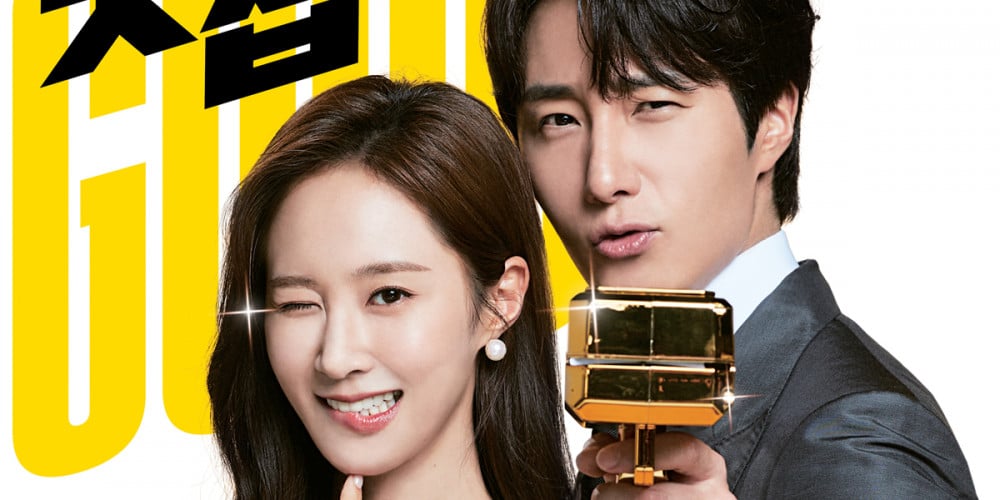 Can you believe that 'Extraordinary Attorney Woo' is ending in only three weeks?
Well, for drama lovers who might be in danger of suffering post-series-depression, channel ENA has prepared a lovely hero-mantic comedy, 'Good Job'!
Starring Jung Il Woo and Girls' Generation's Yuri and produced by KT StudioGenie, 'Good Job' tells the story of a massively rich chaebol detective Eun Sun Woo (Jung Il Woo) and a woman with supernatural sight Don Sae Ra (Yuri), who team up to solve mysteries.
In two new main posters for the upcoming series, Jung Il Woo and Yuri show off their perfect couple chemistry. First, Jung Il Woo and Yuri dress up in matching black attire and boast a classy, confident look, then also get a little more serious as they begin searching for clues. In another poster revealed previously, Yuri's character Don Sae Ra has her eyes set on a man surrounded by money, piquing curiosity.
A hero-mantic comedy aiming to be the next major hit series after 'Extraordinary Attorney Woo', 'Good Job' premieres simultaneously on channel ENA, seezn and Olleh TV on August 24 at 9 PM KST!