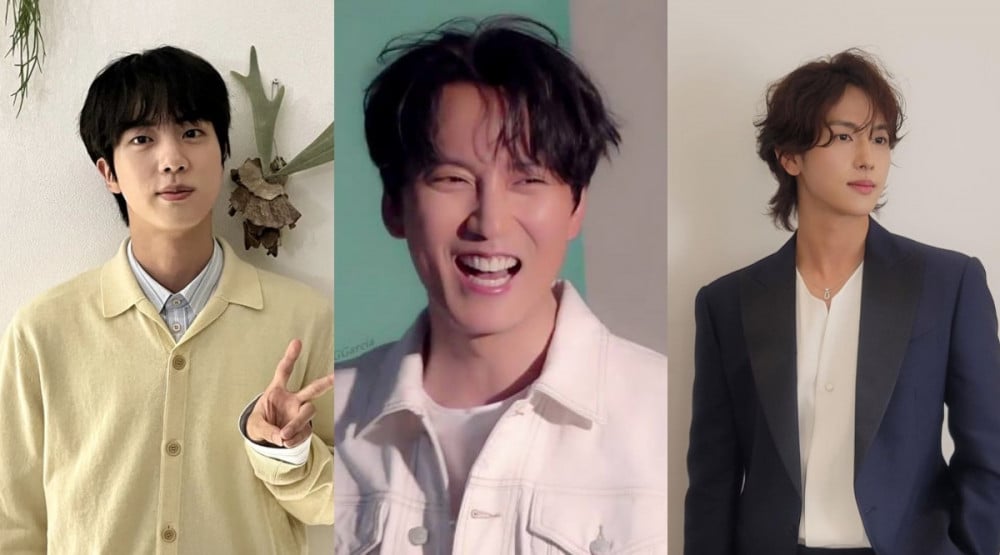 Actor Kim Nam Gil was asked to choose between BTS's Jin and ZE:A's Siwan.
On the recent episode of the popular SBS interview talk show 'MMTG', actor Kim Nam Gil and Siwan appeared as guests to promote their new film 'Emergency Declaration'. On this day, MC Jaejae began talking about the drama 'The Great Queen Seondeok' and the character of Bi Dam, which is considered one of Kim Nam Gil's most legendary projects to this day. MC Jaejae then recalled, "BTS's Jin mentioned that he was completely immersed into 'Queen Seondeok'. He previously stated that watching this drama is what influenced him to first dream of becoming an actor. So he went on to attend Konkuk University and finally met you at the awards ceremony that time."
When asked if he continued to stay in contact with Jin following their first encounter, Kim Nam Gil replied, "We actually have been in contact with each other. We even met up sometimes." In particular, Jin recently attended the VIP screening of Kim Nam Gil's new film 'Emergency Declaration' and gathered a large crowd.
MC Jaejae then stated, "Jin's birthday is on December 4 and Siwan's birthday is on December 1. If the two [birthday] parties overlapped on the same day, whose party would you go to?" Kim Nam Gil pondered on the question for a while and responded, "I would gather them together." MC Jaejae quickly jumped in to add, "No, [what if] you can't gather together? [Pretend] Siwan told you he wants to meet with you one-on-one." To this, Kim Nam Gil drew laughter as he gave up and replied, "Okay, then I would meet with Siwan one-on-one."
Watch the 'MMTG' episode below!