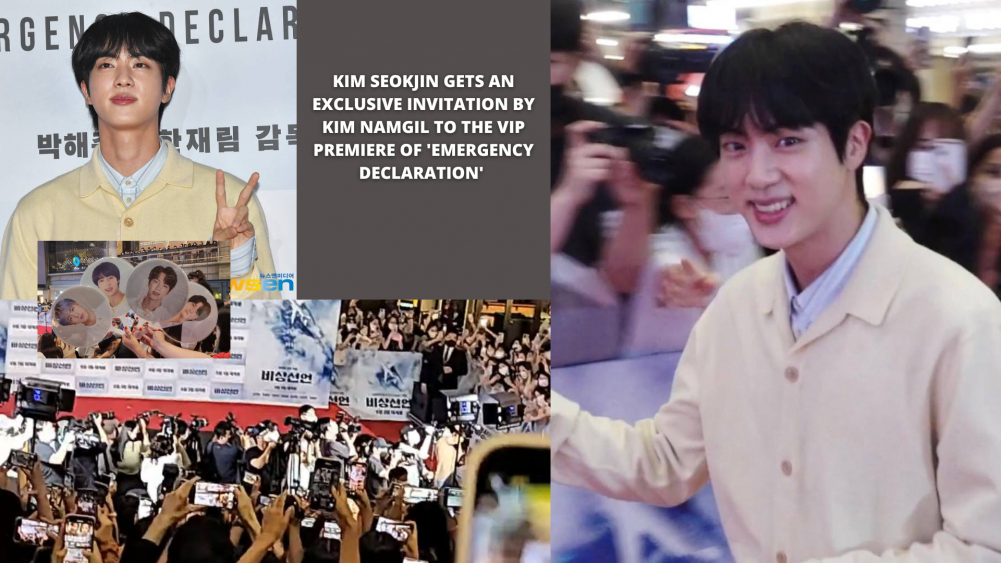 On July 25, it was announced that Kim Seokjin, known as Jin, was personally invited by a famous actor, Kim Namgil, to the VIP premiere of his new movie 'Emergency Declaration.' The premiere took place at the COEX Mall in Seoul (Convention & Exhibition Center), which is one of the largest malls in the world. Immediately after the announcement, fans started filling the COEX Mall. Many people arrived there from China and Japan, as well as other Korean cities, all for a chance to get a glimpse of their favorite stars.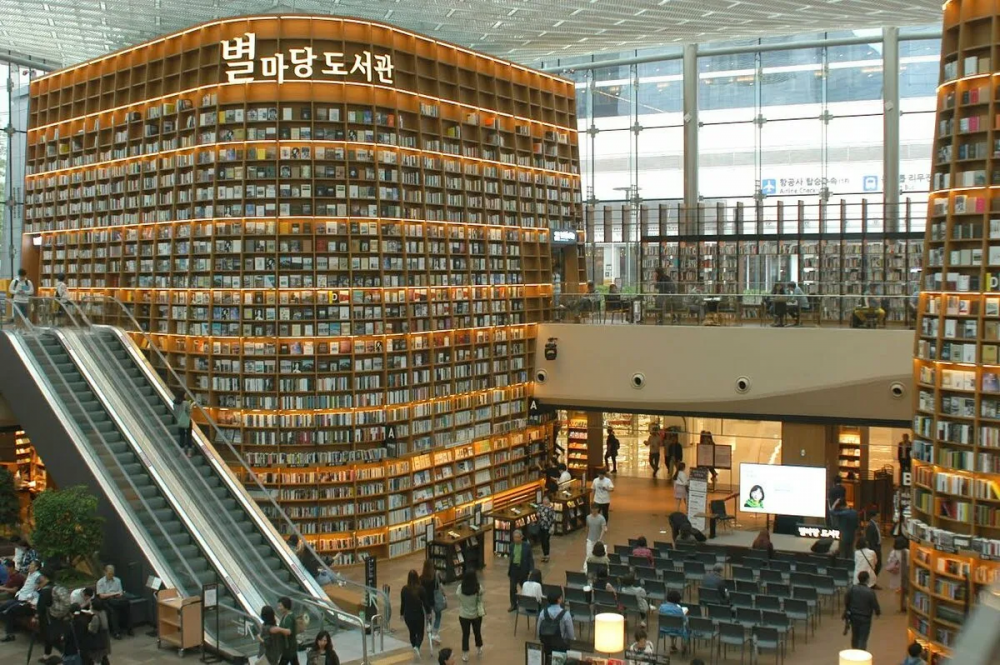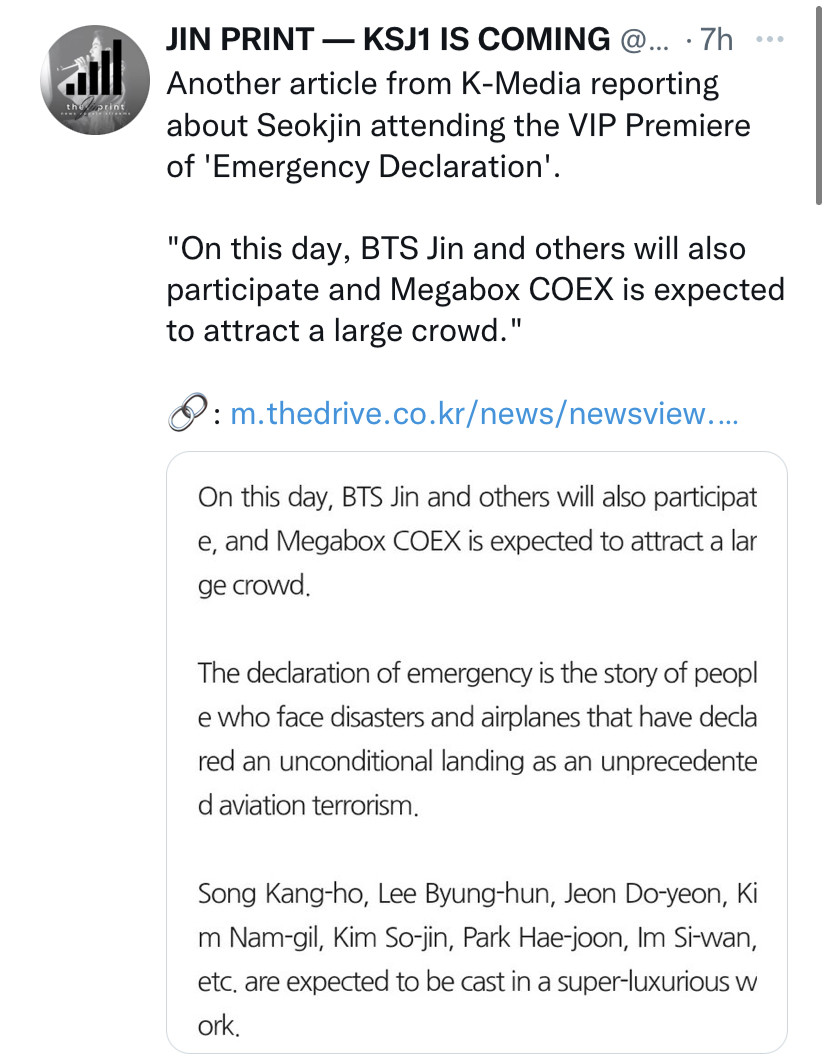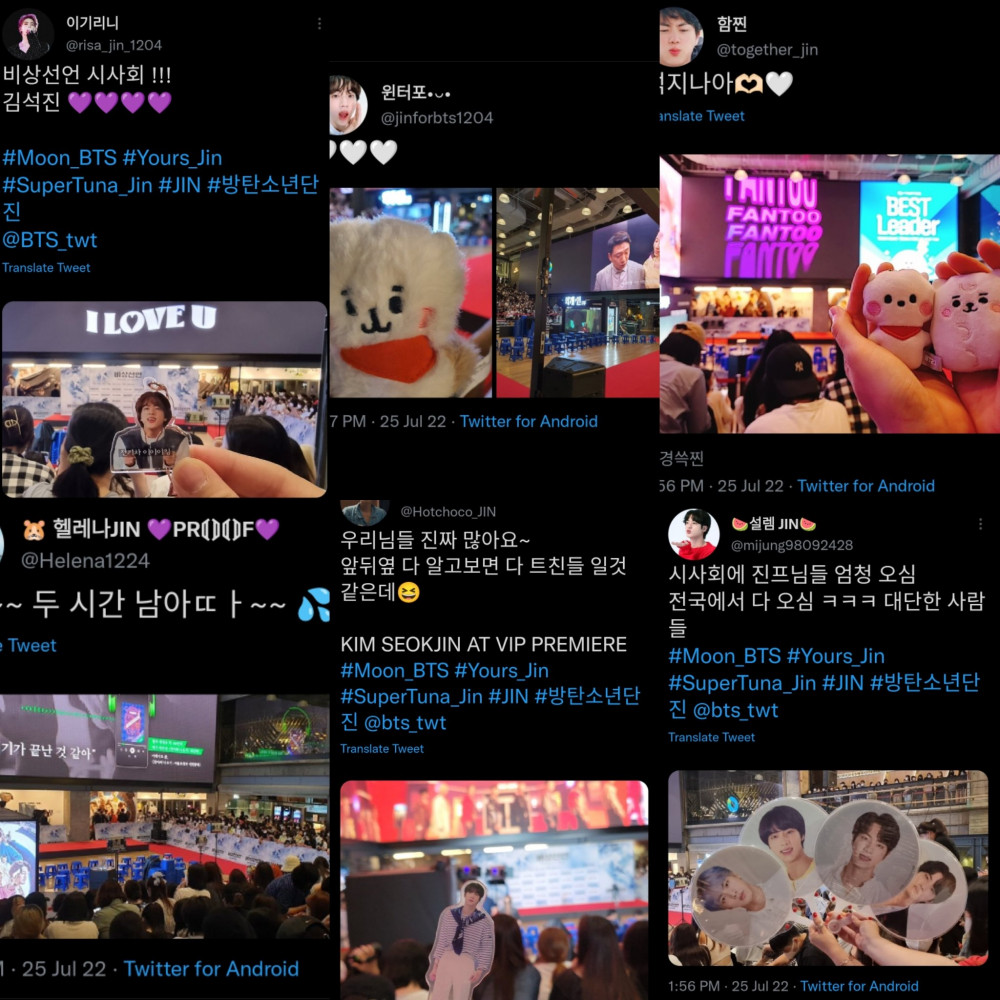 Kim Namgil is a senior Korean actor that inspired Jin to become one as well. Two years ago, Kim Namgil shared that he would really love to meet 'our Jinnie.' For everyone's happiness, they were able to meet each other at one of the award shows and even exchanged phone numbers. Over the past two years, Kim Namgil confessed multiple times that he really respects Jin's acting talent and skills and dreams about seeing him act. By the way, Kim Namgil has his own acting agency, so many fans felt excited. Just a few days ago, Kim Namgil told 'Cosmopolitan' that he is happy to be acquaintances with Jin. It is very precious that he sent Jin an exclusive invitation to the premiere of his new movie since he respects him as a person and artist a lot. Fans find it touching that Jin's role model in the acting industry became his fan and supporter as well.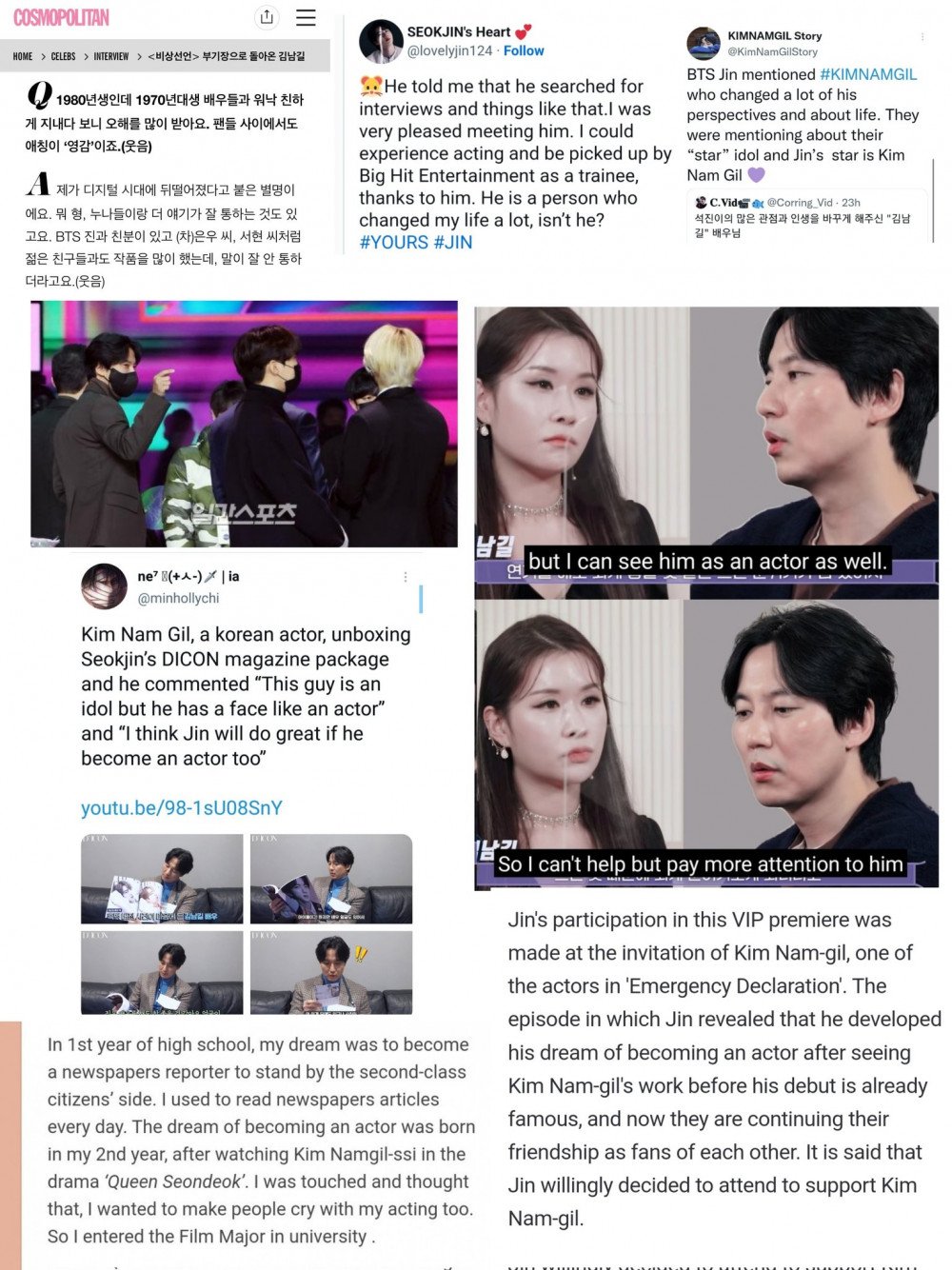 The guard of Coex Mall told one of the attendees that he had never seen so many people at COEX events! People were climbing on each other's shoulders just to be able to see at least a glimpse of Jin. The place was full of colorful posters with the artist's face and fluffy RJs. Many famous actors attended the premiere. However, answering the host's question about who the audience was waiting for the most, the hall shook with screams 'KIM SEOKJIN!'.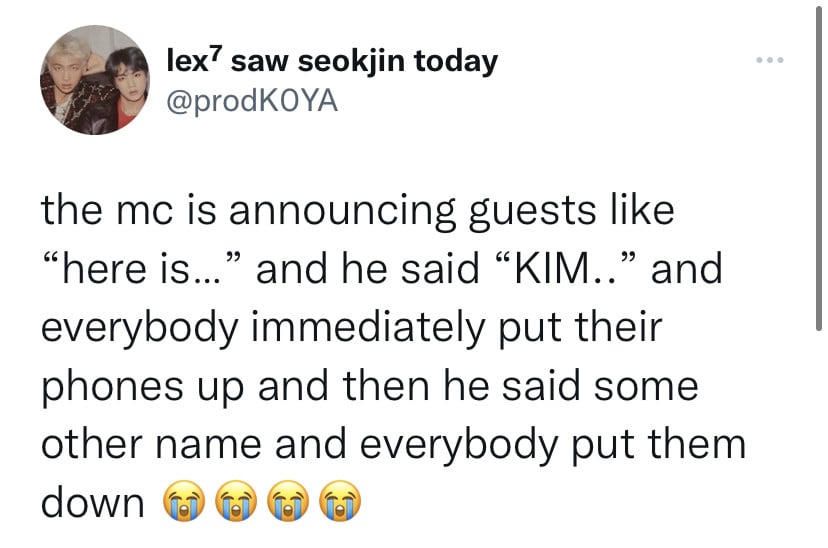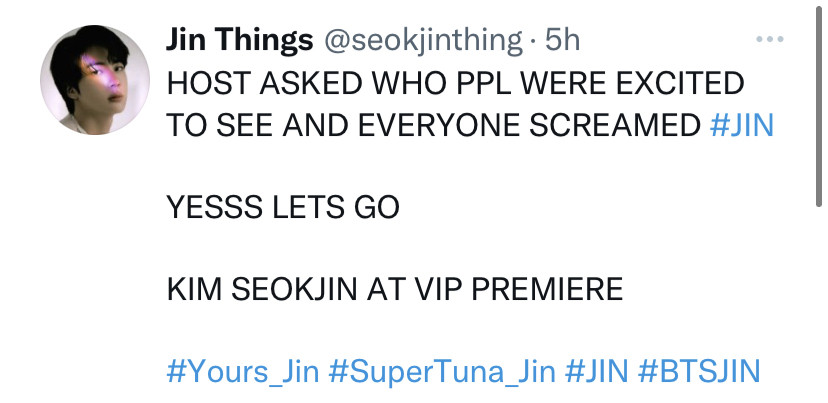 Jin's glowing aura lit up the entire hall. He was wearing a baby yellow cardigan by Gucci and a simple shirt underneath.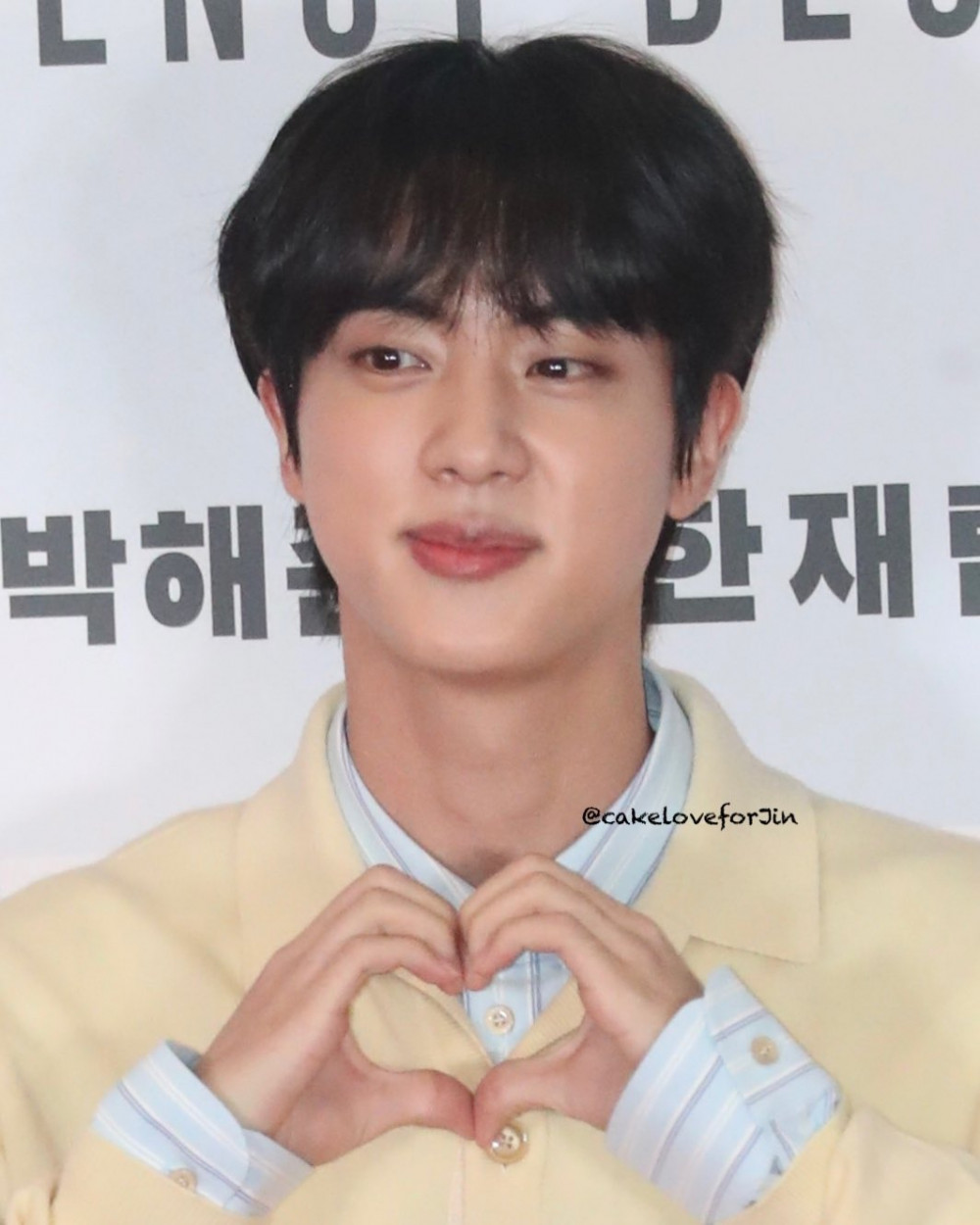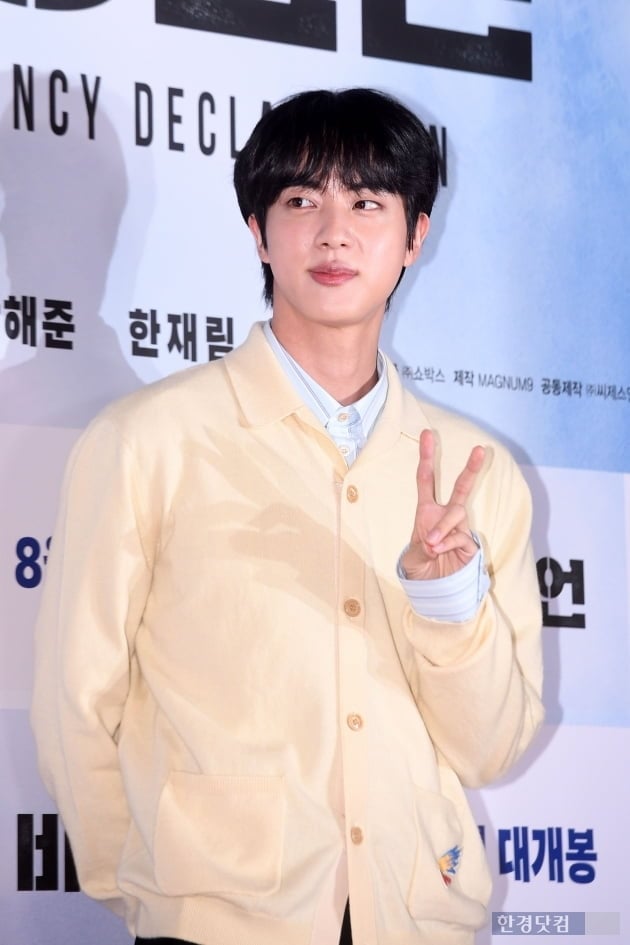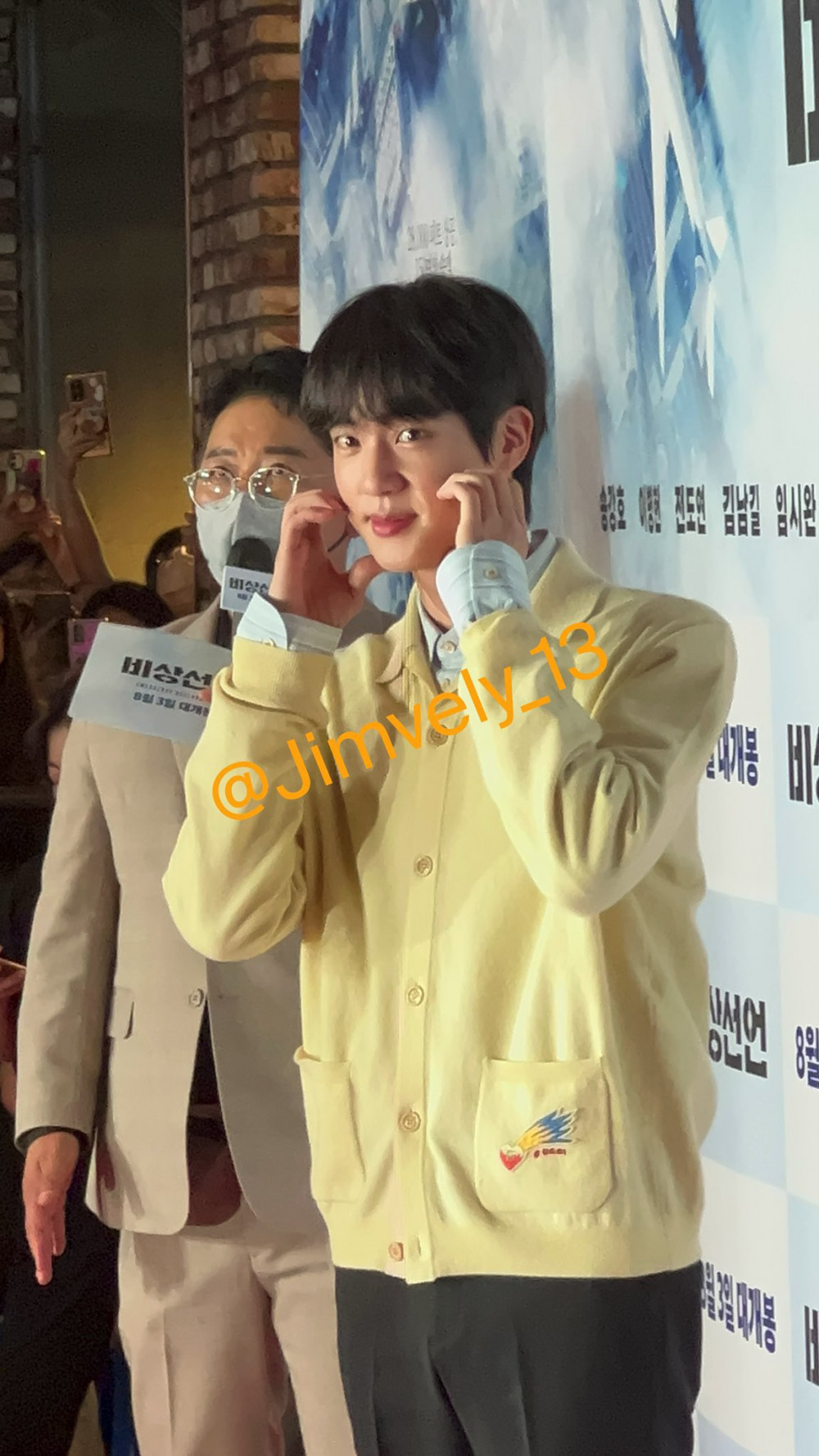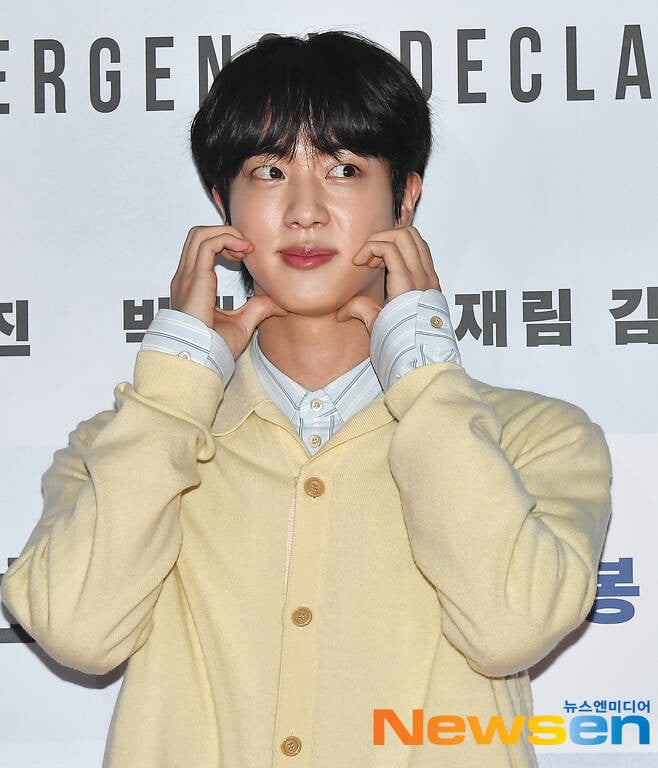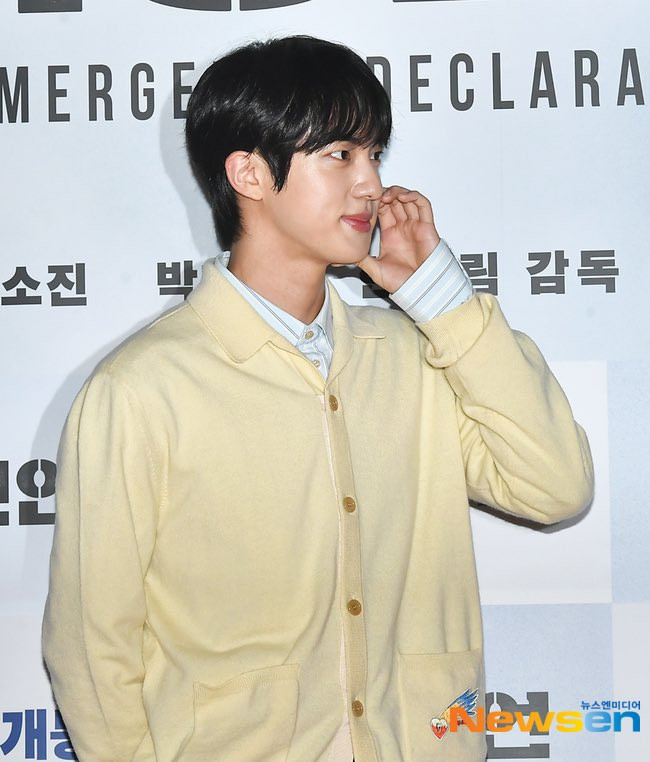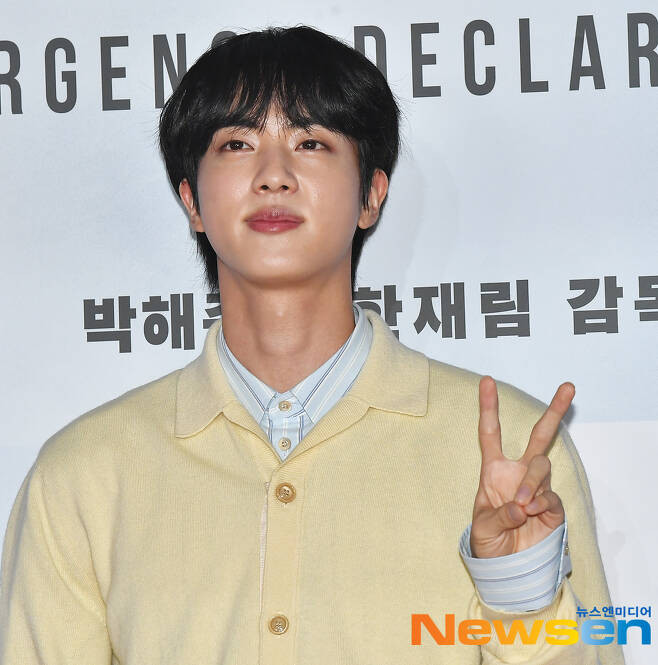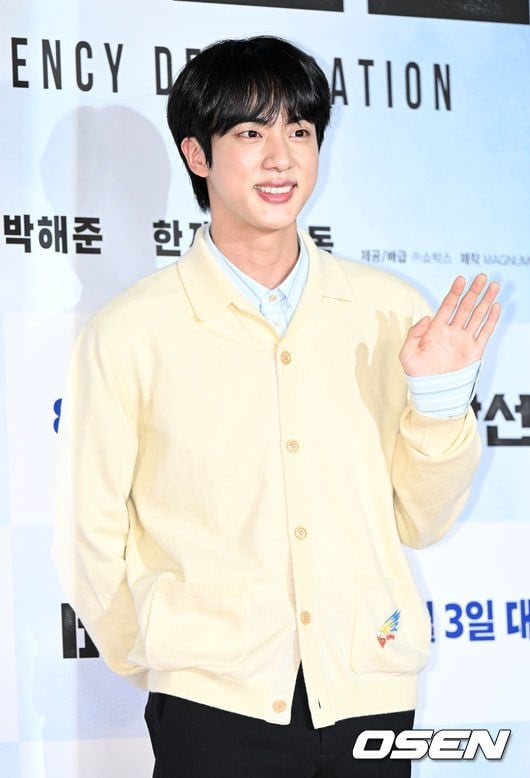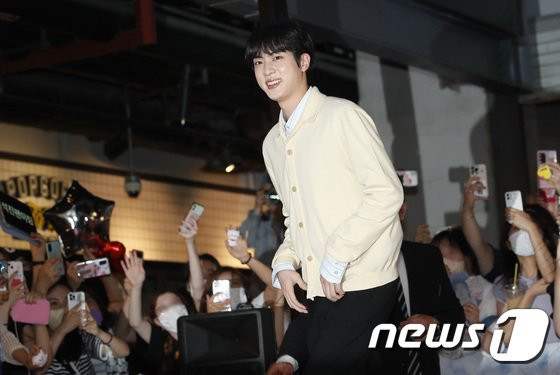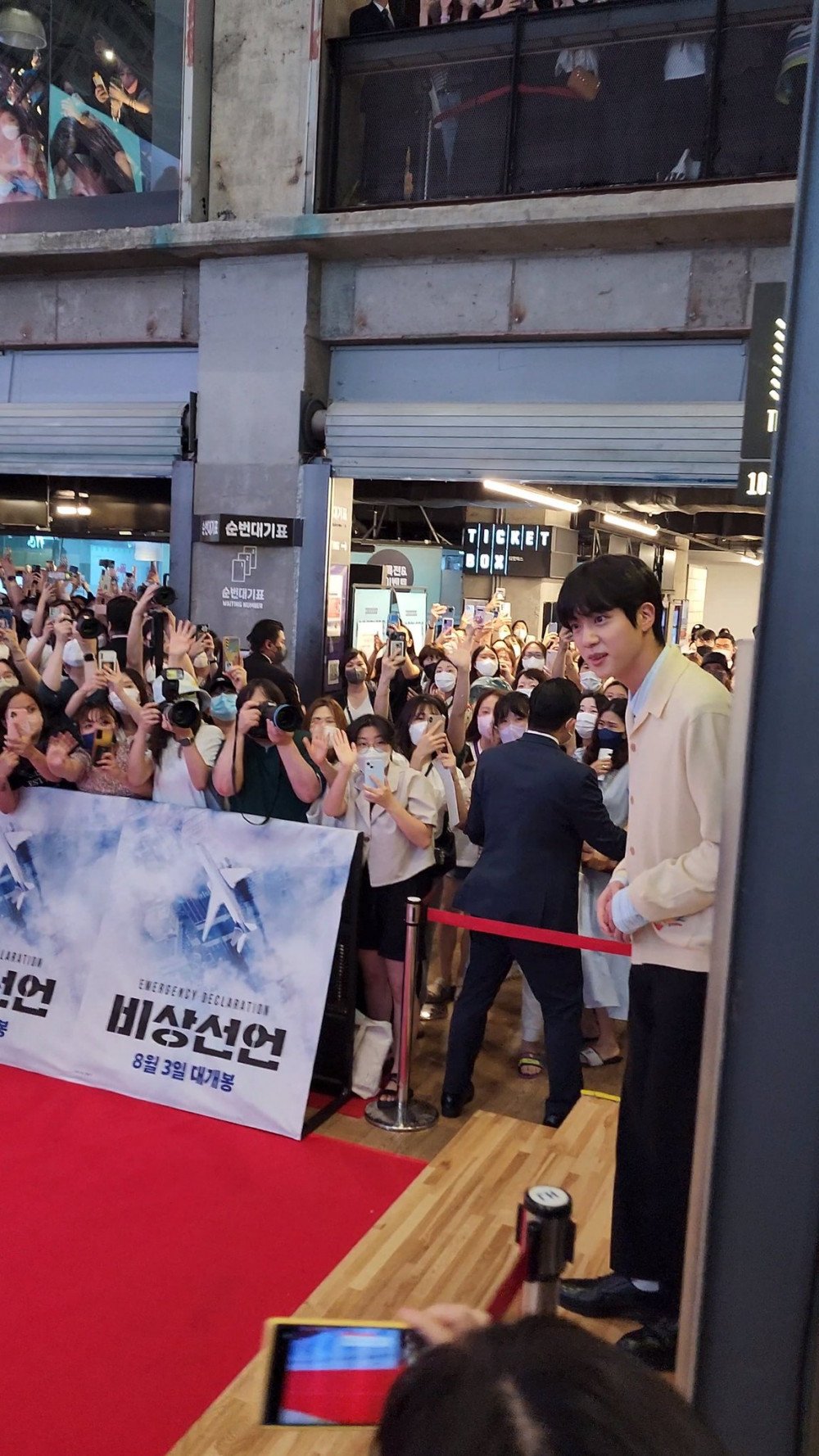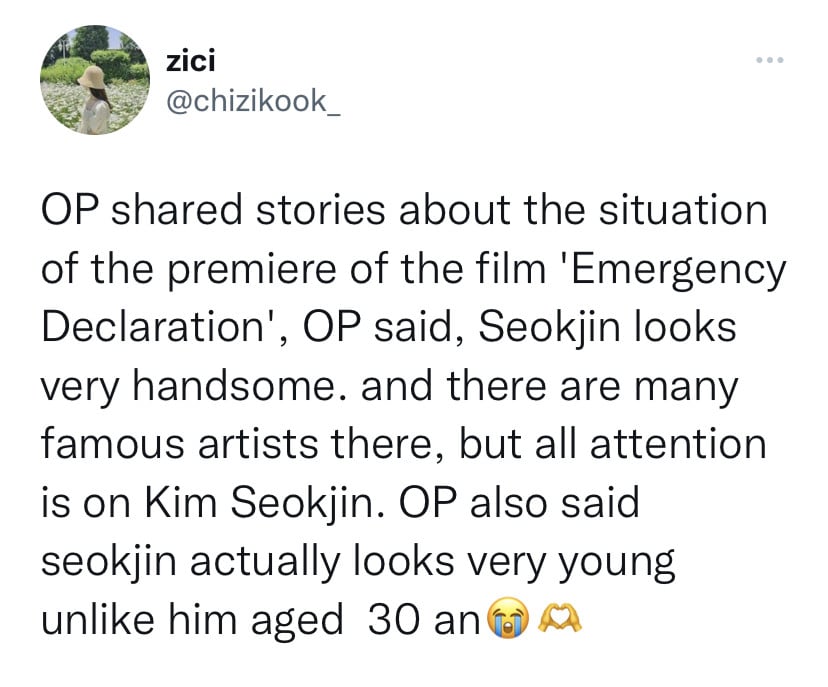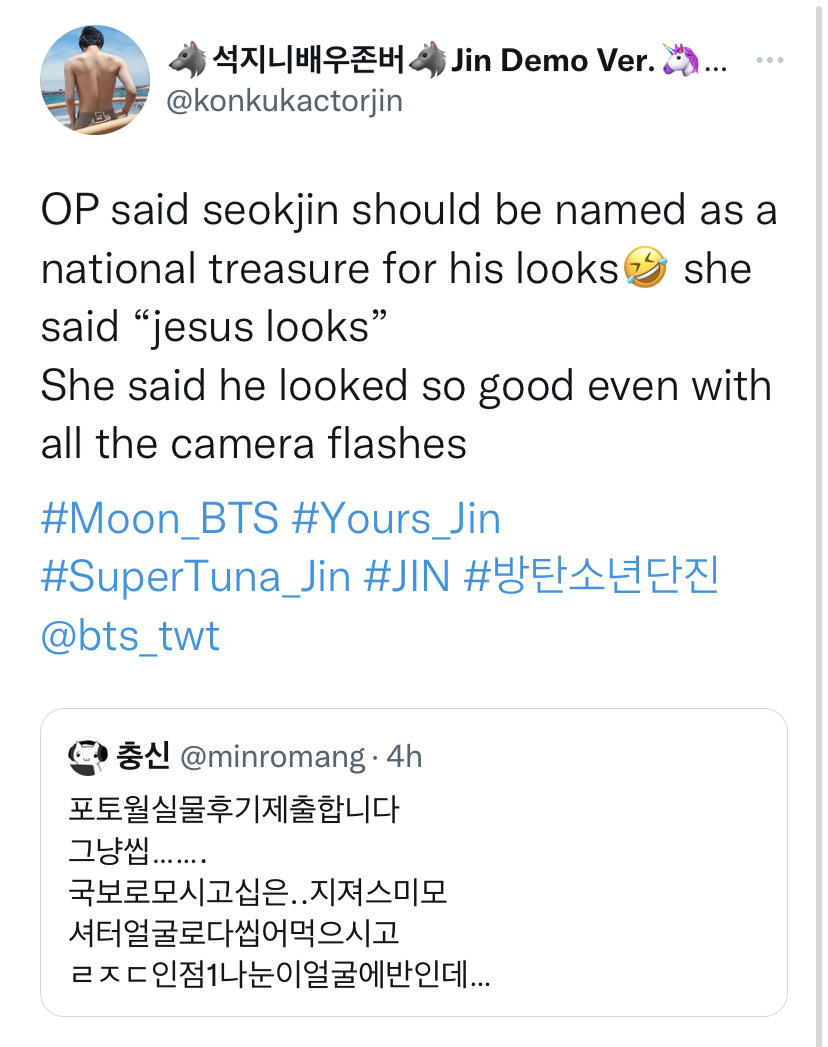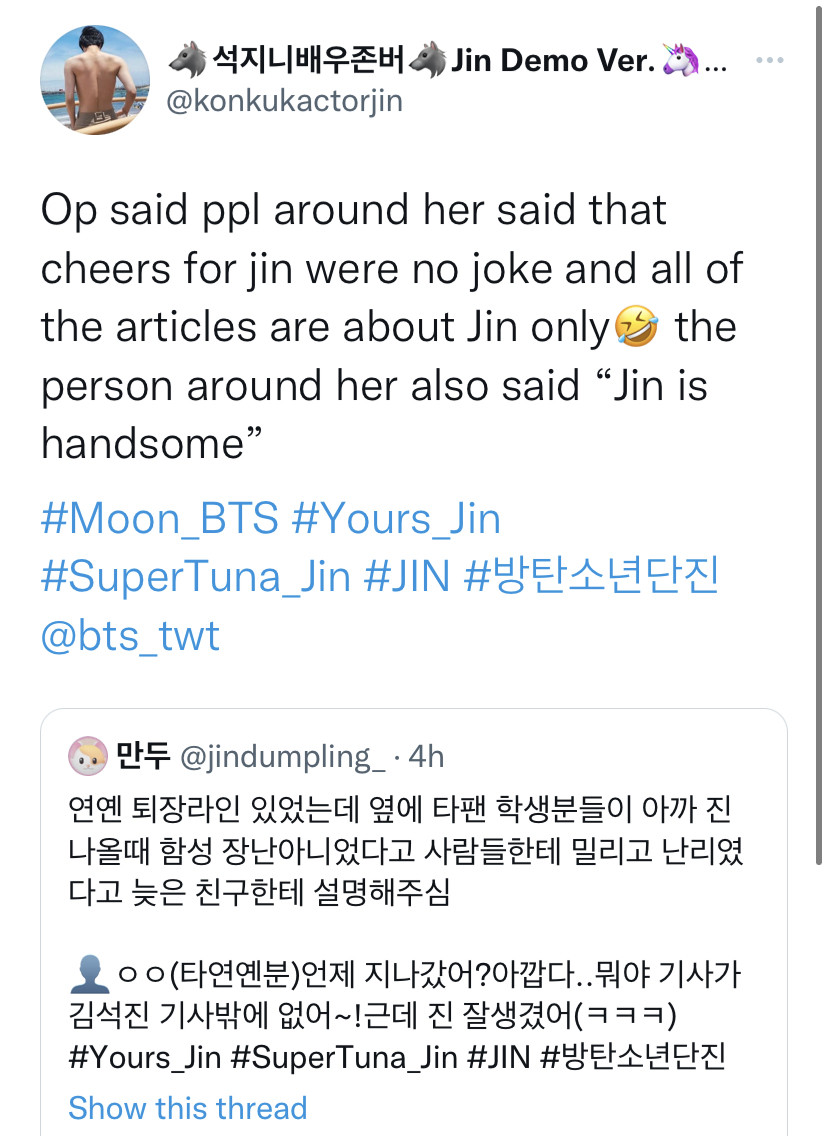 The screams for Jin were out of this world. Everyone was screaming the two same words 'KIM SEOKJIN' on top of their lungs. No wonder Jin looked a little shocked after leaving the stage; so many gathered to see him. Some fans even got lucky enough to touch Jin's hand. He kept bowing to the people as the manner-idol he is.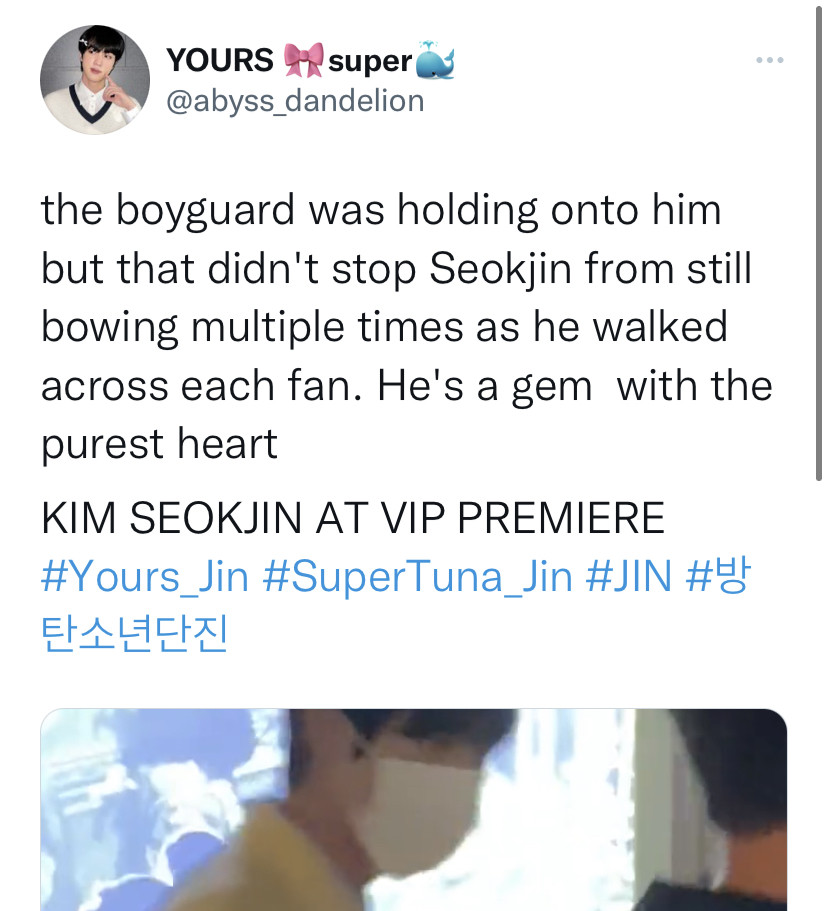 By the way, when attending the movie premiere in 2016, Jin also created a big fuss, even though his visit was not even announced beforehand.
Those who could not attend the premiere were screaming at the top of their lungs too, but on social media. 'KIM SEOKJIN AT THE VIP PREMIERE' and 'ACTOR JIN' are still trending Worldwide. Almost 200 articles were published about Jin's majestic attendance.
A few hours later, Jin updated his Weverse account and said that seeing so much love and support made him feel less nervous. He also said that he really liked the movie 'Emergency Declaration.' In the next post, he cutely warned fans that he is working hard on his upcoming music project, creating just another wave of everyone going crazy!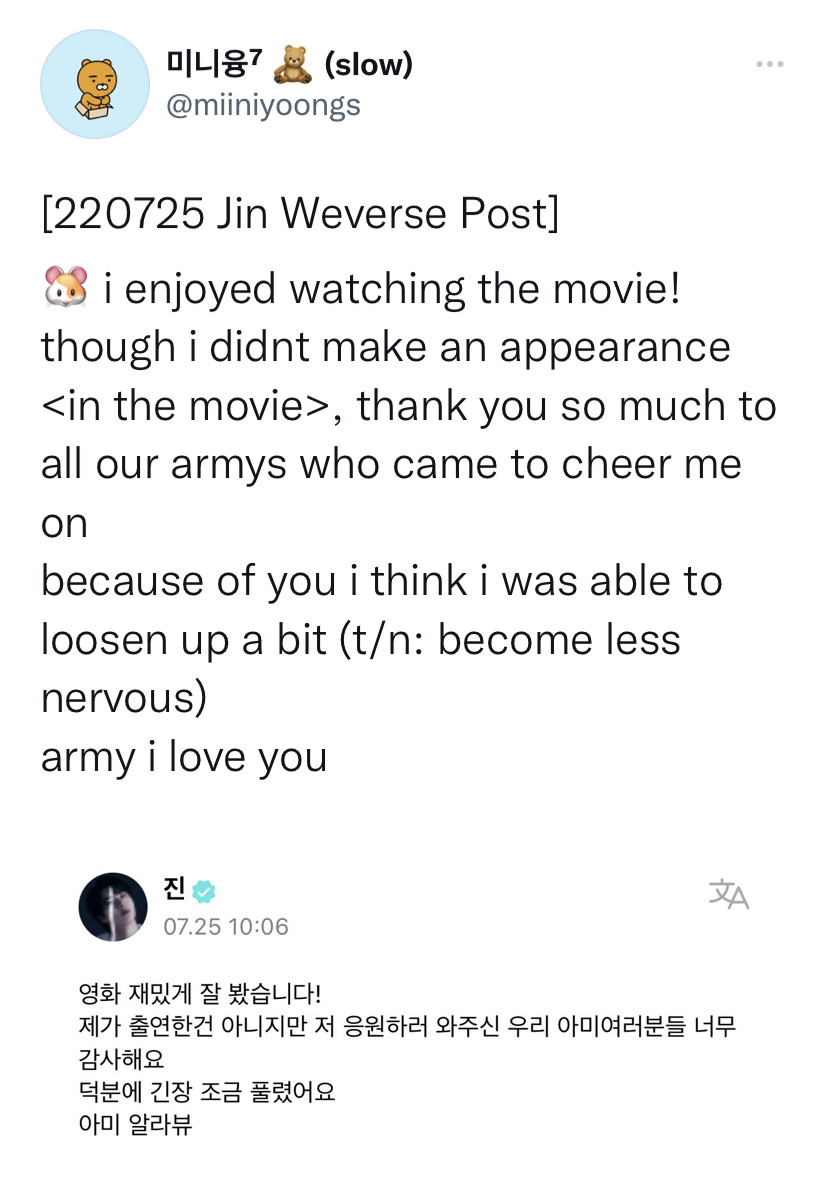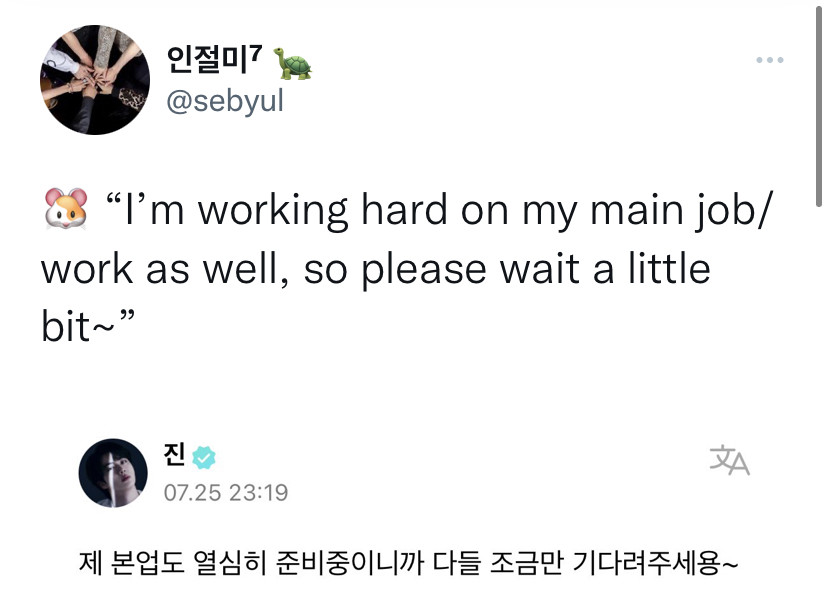 P.S.: Jin showed up to the premiere together with his close friend, a popular South Korean actor, Lee Sang-Yeob!