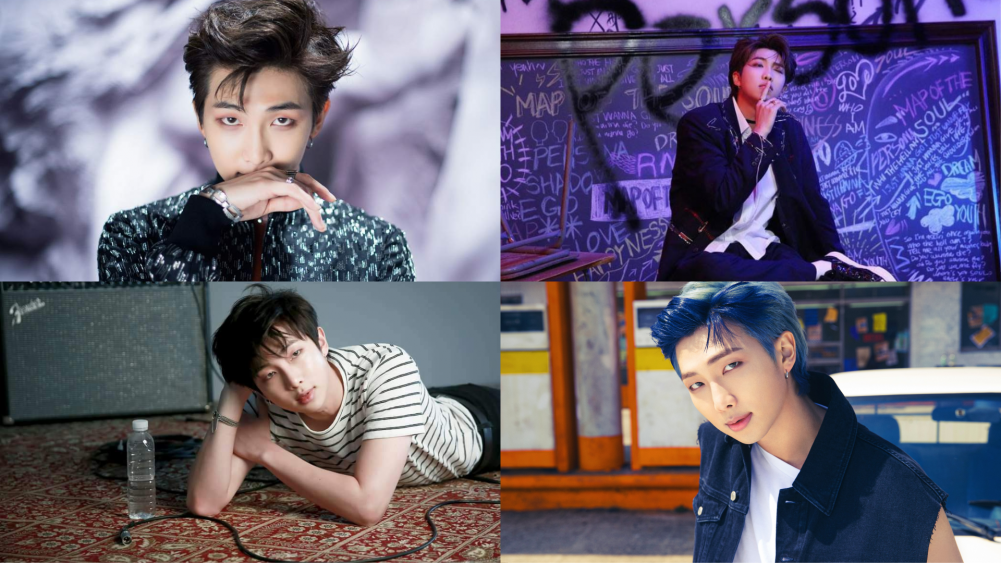 Kim Nam Joon, also known to many by his stage name, RM, is the leader of the international K-Pop sensation BTS. He is a rapper of high caliber, an idol that has embodied his name and extended his wonderful influence, and a prolific songwriter and producer.
If we begin to talk about his innumerable achievements, we will never find an end, as he is indeed one of the youngest and most accomplished idols alongside the members of BTS. One of the achievements that almost immediately follows his name is being one of the best lyricists in the industry.
He made his debut on the Billboard Hot 100 Songwriters Chart at number three after six songs that he co-wrote for their fifth Korean studio album, "Be," charted in the Billboard Hot 100. Currently, he remains the youngest, most-credited Korean artist, according to KOMCA (Korea Music Copyright Association). As of July 2022, he has 199 credits registered to KOMCA under his name and is currently ranked as the second among Korean artists with the most credits. His credits include the flawless tracks of BTS, some solo tracks and mixtapes of his bandmates, music for his various features, and songs he wrote for other artists. We can anticipate his credits expanding even more as he teased the release of his mixtape, following "RM" in 2015 and "Mono" in 2018.
Here are some of the many songs he has co-written and co-produced for other artists throughout his career!
"Love U, Hate U"

by 2AM

In 2010, after being scouted by Sleepy and by then CEO of BigHit Entertainment, Bang Si Hyuk, RM, at the age of 16, became the central figure and the first trainee of the hip-hop group they were forming back then, which will eventually become BTS. During that time, he has participated in co-writing one of the tracks for 2AM's first full-length album, "Saint o' Clock," which is "Love U, Hate U."
"Party (XXO)"
by GLAM

Yet another song he was credited for even before his official debut, "Party (XXO)," was the debut single of their then-labelmate, GLAM, in 2012. Working as one of its songwriters and producers, "Party (XXO)" was recognized by Billboard as one of the few explicitly pro-LGBTQ+ songs among K-Pop idol groups, as seen in its lyrics.
"I Like That"

by GLAM
GLAM's "I Like That," which is the girl group's second single and was released in 2013, several months before their debut, is another song RM has worked as a co-writer and co-producer for their then-labelmate.
"BuckuBucku"
by MFBTY featuring EE, RM, and Dino-j

Probably most known to many due to their outstanding live performance back in award shows such as the Seoul Music Awards, "BuckuBucku" is the album teaser of their full-length album, "Wondaland," in 2015. RM has not only participated in writing the track, but he also featured in the song's music video and another cameo appearance for MFBTY's other song, "Bang Diggy Bang Bang."
"U"
by Primary featuring RM and Kwon Jin Ah

RM featured and helped in co-writing one of Primary's songs, "U," which is one of the tracks in his 2015 and second studio album, "2-1". The song featured RM and singer-songwriter Kwon Jin Ah, and peaked at 32nd on the Korean charts.
"Dilemma"
by Homme

In 2016, Homme, a duo composed of his labelmate, Lee Hyun, and 2AM member, Changmin, released a non-album single titled "Dilemma." RM is credited for being one of the single's songwriters and producers alongside Bang Shi Hyuk.
"Gajah"
by Gaeko featuring RM
"Gajah" is another song he featured and participated in, a non-album single released in 2017 by hip-hop artist and rapper, Gaeko. He is credited alongside Gaeko for writing the song's lyrics, and the single received success and peaked at number 17 on the Korean charts.
"Timeless"
by Tiger JK featuring RM
His collaboration with Tiger JK did not stop with his featuring stint for MFBTY, but has also featured in one of the tracks in Tiger JK's last and final album under the stage name Drunken Tiger. "Timeless," a track for the album "Drunken Tiger X: Rebirth of Tiger JK," is the song he helped write and featured in. Tiger JK recounts RM exceeding his expectations, steering away from the usual rap containing self-praise as he instead focused on leaving behind the historical meaning of his then-stage name, Drunken Tiger.
"Crying Over You"
by HONNE featuring BEKA and RM
HONNE, a British electropop duo, is no stranger to in working with RM as the duo co-produced one of the tracks, "Seoul," in his second mixtape, "Mono." In 2019, it was announced that HONNE had now tapped RM to feature on their remake of "Crying Over You" alongside singer BEKA. RM has written his melancholic verse for the single, therefore being credited as one of its songwriters.
"Winter Flower"
by Younha featuring RM
Younha, who is dubbed as the Oricon Comet for her undeniable success in the Japanese music chart during her early career, announced in December 2019 that she had worked with RM on a track that was later released in January 2020. The track, "Winter Flower," is part of the extended play "Unstable Mindset," which has been recognized as a legendary and powerful ballad and was co-written by RM. The epic collaboration of two great songwriters has resulted in success, not only in Korean charts but also internationally, as the song gave Younha the title of the first Korean female solo artist to the Top US iTunes chart.
"Don't"
by eAeon featuring RM

RM is no stranger to the next artist, eAeon, as the other was one of his role models and eventually became his friend. eAeon has also worked with RM in the past, with the song "badbye," one of the tracks in RM's mixtape, "Mono." This time, RM featured, co-written, and co-produced one of the tracks in eAeon's second solo album, "Fragile," with the track "Don't." The song is undeniably beautiful as the melody, and the lyrics perfectly express the desperation to hold onto an already broken relationship.
"0X1=Lovesong (I Know I Love You)"
by Tomorrow x Together featuring Seori

TXT's first collaborative work since their debut, "0X1=Lovesong (I Know I Love You)," is the title track of the highly and critically acclaimed album, "The Chaos Chapter: Freeze." It was then revealed by Soobin in an interview that RM has helped in co-writing the lyrics and co-producing the track as Bang Shi Hyuk asked for his help as he found himself stuck while trying to write the song. Huening Kai has also mentioned and expressed their gratitude for his valuable participation in the track.
Here are only some of the songs he has helped write, compose, and produce for other artists. He also has a lot of solo works on top of the songs he has worked on in the whole discography of BTS. He also has a recently announced to feature on Balming Tiger's "Sexy Nukim" release, which will be out this coming September 1. He continues to prove that his ability is top-notch, not only measured in numbers but also in the quality of the work he puts out. Which of these songs is your favorite?