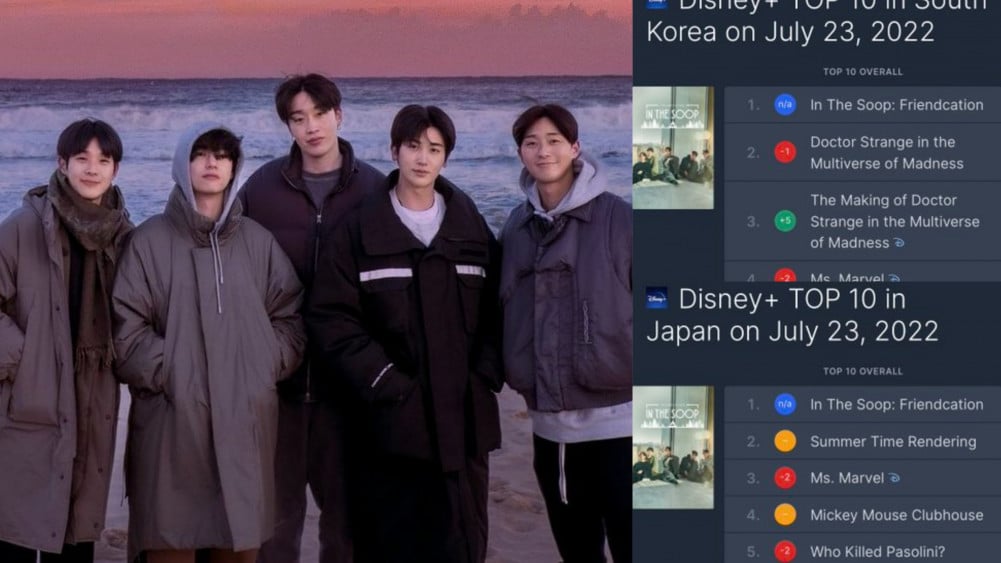 It's been just a few days since the first episode of "In The Soop Friendcation" premiered, starring the 'Wooga Squad,' BTS' Kim Taehyung, Park Seo Joon, Choi Woo Shik, Park Hyungsik, and Peakboy. The show received so much praise and love as everyone fell for the Wooga squad's charms and bond.
Following the broadcasting of the show, positive feedback and cute debates flooded as fans and viewers discussed the group's relationship and interaction and couldn't help but swoon over how cute and endearing their maknae Taehyung was.
The show is recording explosive popularity on Disney+; "In The Soop Friendcation" debuts at #1 on Disney+ Japan and South Korea.
It also debuted at #2 in Singapore,
#3 in Taiwan, #3 in Hong Kong #2 in Indonesia TV Shows
The show is still not available in many countries, yet it debuted at #27 in Disney+ worldwide.
After the show aired on cable channel JTBC, "In The Soop Friendcation" debuted with a 1.3% viewership rating. It's the second highest rating of an "In The Soop" show and was ranked as the #8 Most Watched entertainment TV program.
The Wooga squad said that the show didn't feel like a show to them but an opportunity to make more memories with together.