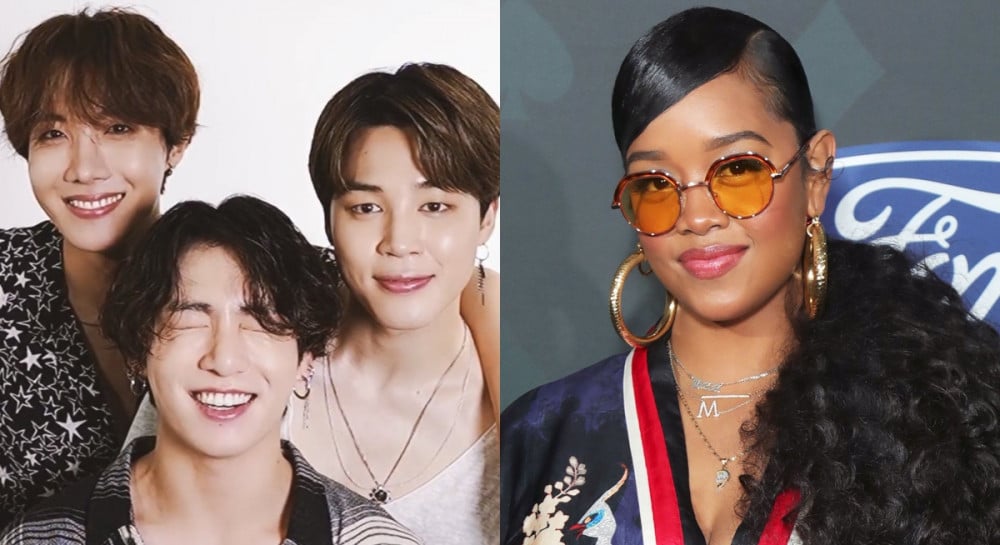 BTS members J-Hope, Jungkook, and Jimin spent time with R&B singer H.E.R.

Back on June 1, J-Hope took to his personal Instagram and posted a video clip with H.E.R, Jimin, and Jungkook at an arcade. Here, H.E.R. was seen in comfortable clothes, attempting to punch a ball on a machine that measures strength. The BTS members cheered as H.E.R. tried her best to punch the ball, showing a friendly atmosphere.
All of the BTS members also had dinner with Coldplay's Chris Martin, his girlfriend and actress Dakota Johnson, and H.E.R. J-Hope's video clip showed RM and Chris Martin sharing a conversation, gathering attention. Further, singer H.E.R. reposted this after being tagged by J-Hope in his Instagram story, and some netizens caught a glimpse of Dakota Johnson at the very end.
Upon seeing this, many netizens expressed awe at the friendship of these world-class stars.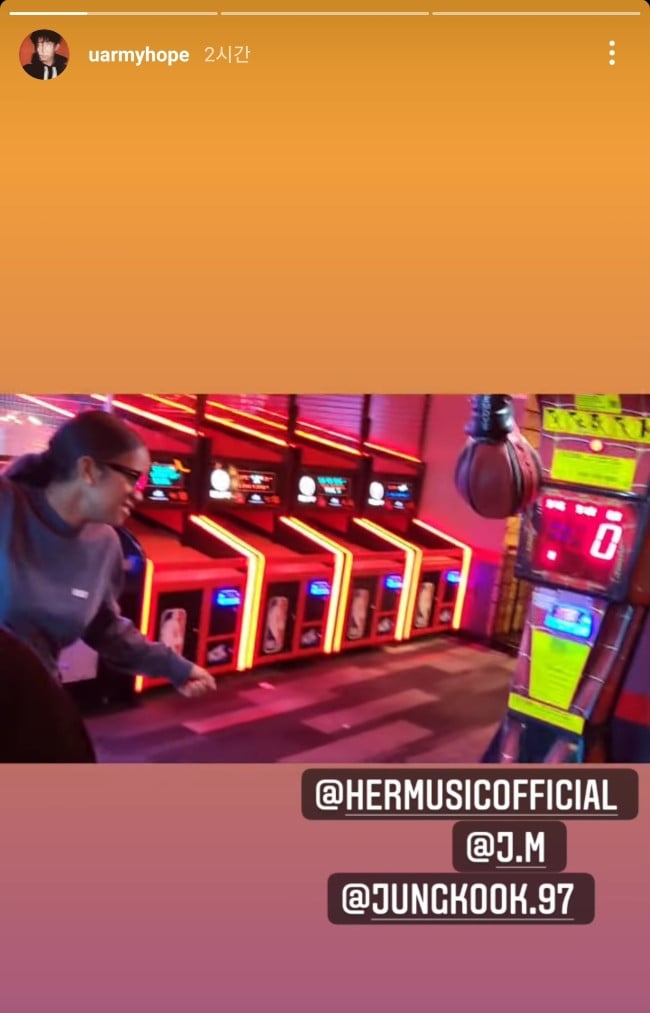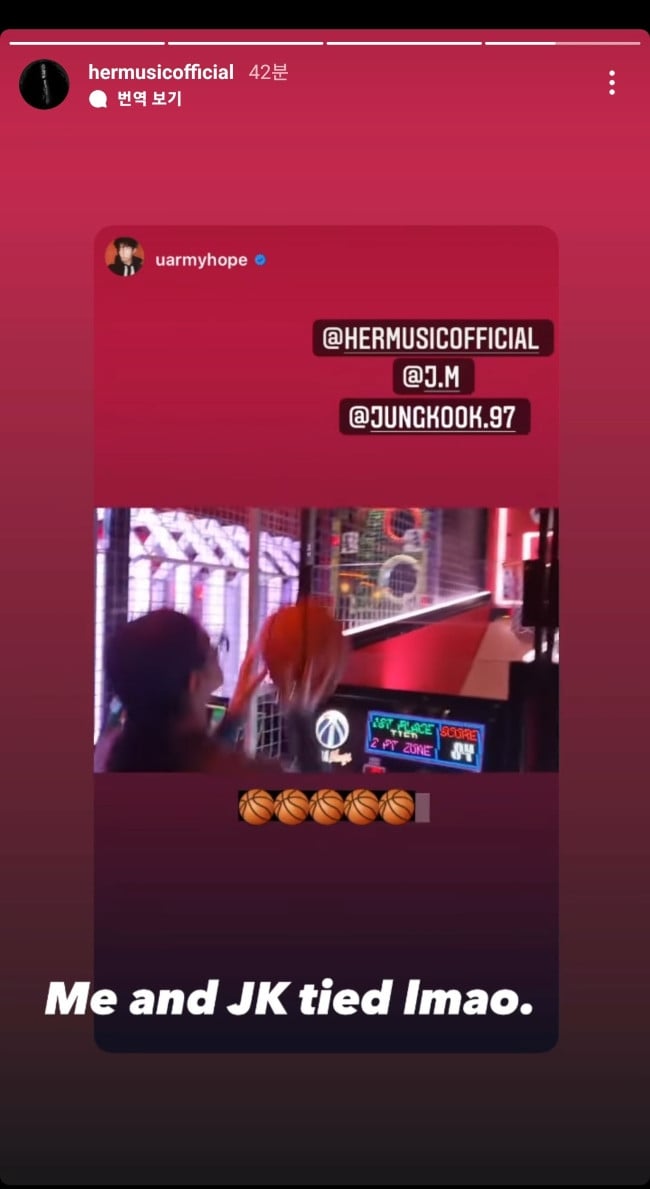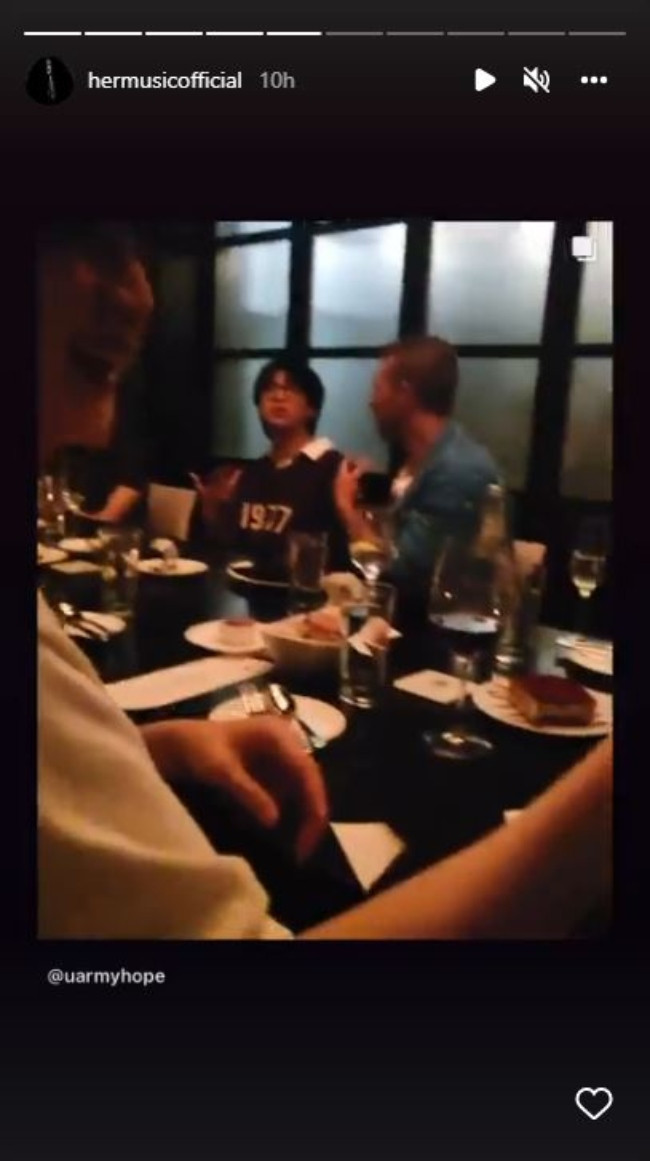 Some netizens' comments included:
"A superstar combination."
"Dakota Johnson?? From '50 Shades of Gray?"
"Wow, what kind of combination is this?"
"They're meeting up with H.E.R. and Coldplay~~ They somehow look so comfortable."
"J-Hope is so cute LOLL."
"Wow, the lives of superstars."
"Wow, how did people catch Dakota Johnson in that short second of the clip?"
"Coldplay's Chris Martin is holding a concert in Washington, D.C., but H.E.R went as a concert guest. Christ Martin went to meet BTS and after the White House event, H.E.R. also attended the after-party event with Chris Martin [and BTS]."
"She's that lady who was behind V and Olivia during their two-shot. Her mom smile LOLLL."
"Don't you guys remember that 'pleasantly smiling' unnie? When Taehyung and Olivia were acting, she was smiling with satisfaction at the two of them, loll."
"World stars are friends with each other."
"They must have become friends at the Grammys."