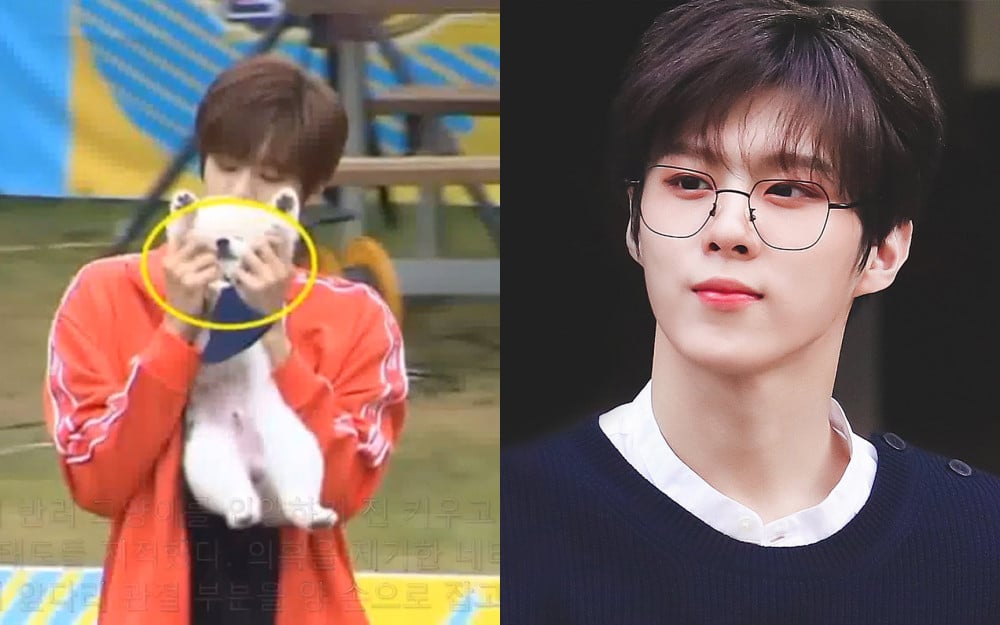 Recently, there have been voices of concern about the well-being of UP10TION member Kim Woo Seok's pets.
The voices began when it was revealed that Kim Woo Seok had decided to adopt another pet and add a cat to his family. It has been already well-known that the idol already adopted two dogs - Dda Dda and Ppo Ppo.
The concerns were raised as the idol adopted the pets in a short period of time starting in 2020, even while being allergic to cats. Additionally, many fans have spotted Kim Woo Seok handling his dogs in a rough manner, such as grabbing the dogs by the front paws. In particular, fans have become concerned over Kim Woo Seok's Pomeranian as this dog breed is known to have weak joints. Hence, fans are concerned that Kim Woo Seok's rough handling can cause serious health issues for the Pomeranian.
Additionally, some fans pointed out that Kim Woo Seok had revealed to fans that his manager is the one who mostly takes care of the dogs such as the grooming and cleaning. Therefore, some are criticizing that the idol should not adopt so many pets at once if he is unable to care for them himself.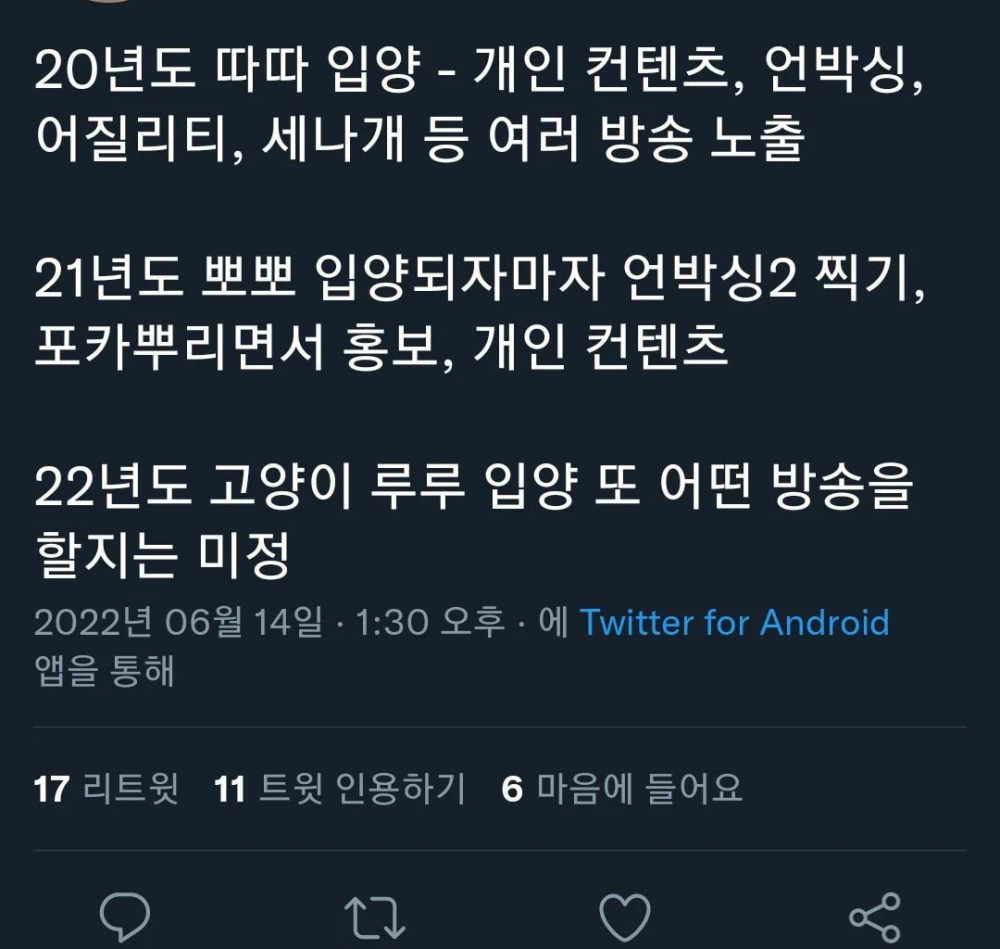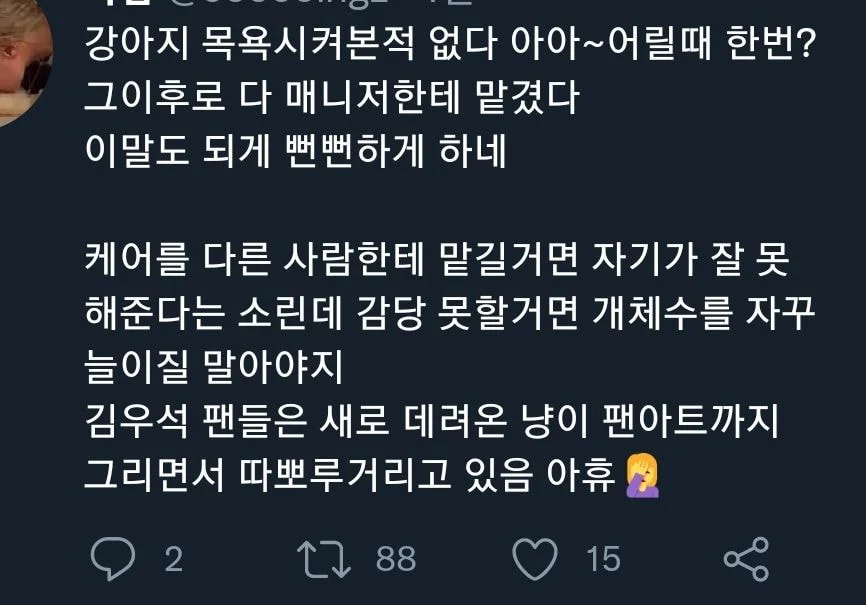 Fans are becoming more concerned over Kim Woo Seok's pets as one netizen posted a before and after photo of Kim Woo Seok's Pomeranian. In the before photo, the Pomeranian is well-groomed with fluffy fur. However, in the latest photo, the Pomeranian's fur is much less fluffy and rather looks scruffy.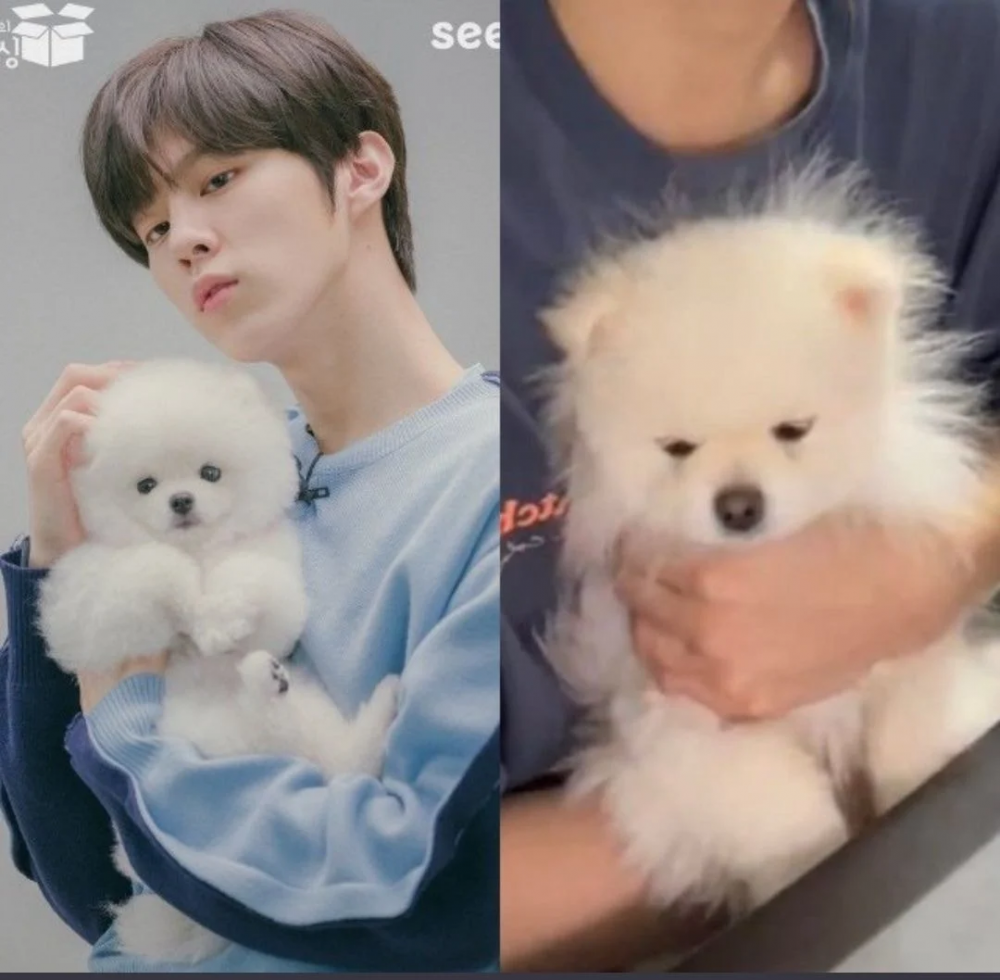 Many netizens are having a heated debate about whether Kim Woo Seok is abusing his pets as his rough affection is close to manhandling. Netizens commented, "It seems overwhelming for him to even raise one pet, why is he bringing so many of them?" "Why is the dog's fur looking like that?" "He can't even care for the two dogs and he adopted another cat?" "He basically seems like he bought dolls, not living animals," "He really shouldn't raise the dog's front paws like that," "Even the facial expression of the dog doesn't look too bright," "He's treating them like they're toys," and "He shouldn't adopt so many pets if he can't take care of them."
On the other hand, netizens commented, "The reason there's so much debate is that he seems to really like them on camera," and "There are other YouTubers who show that much affection to their pets too," etc.

It seems that the idol also saw the concerns that were raised and left a message on the Bubble app saying, "I am putting effort to be aware of all the situation! I am also giving a second thought to my wrongdoings and criticisms. I will put more effort and will study more." He also added, "I'll try to study more so that the babies can also be happier!"
What are your thoughts on the issue?