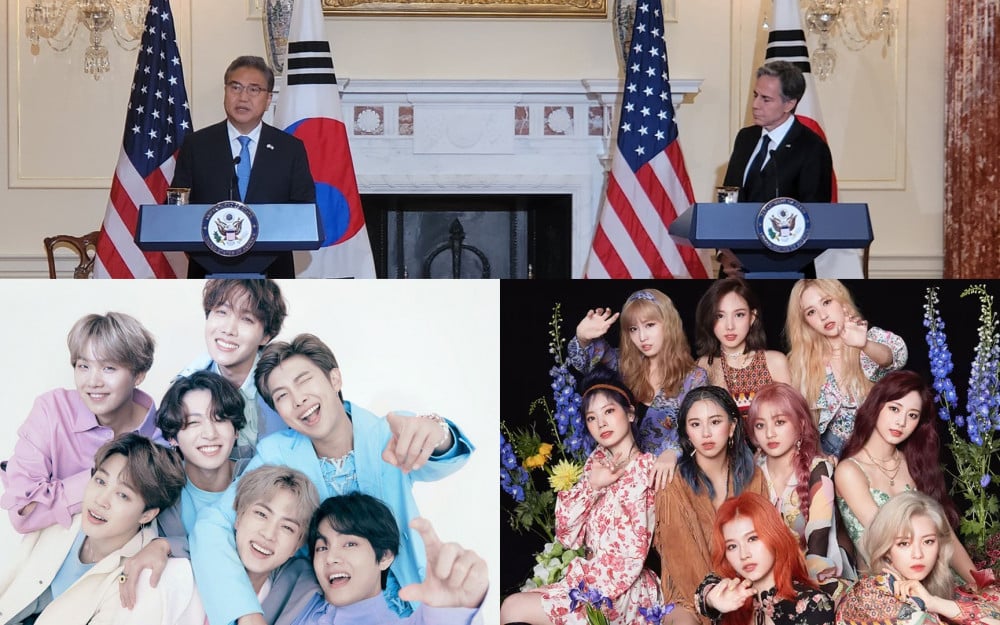 The United States secretary of state, Tony Blinken, emphasized the ties between South Korea and United Stated by referring to the K-pop groups BTS and TWICE.
The secretary of state held a joint press conference after meeting with Foreign minister Park Jin at the US State Department in Washington D.C. on June 13. Secretary Tony Blinken explained, "This is [Foreign minister Park Jin's] first visit to Washington D.C. since he took office. This happened quickly after the summit between President Yoon Seok Yeol and President Joe Biden a few weeks ago."
Tony Blinken also mentioned BTS's recent visit to the White House and stated, "We can't forget another very meaningful meeting between our two countries - and that was BTS's visit to the White House."
Last month, BTS sat down with President Joe Biden at the White House to talk about the Asian Hate crimes, Asian inclusion, and diversification. BTS garnered attention from all over the globe as they became the first K-pop act to be invited to the White House.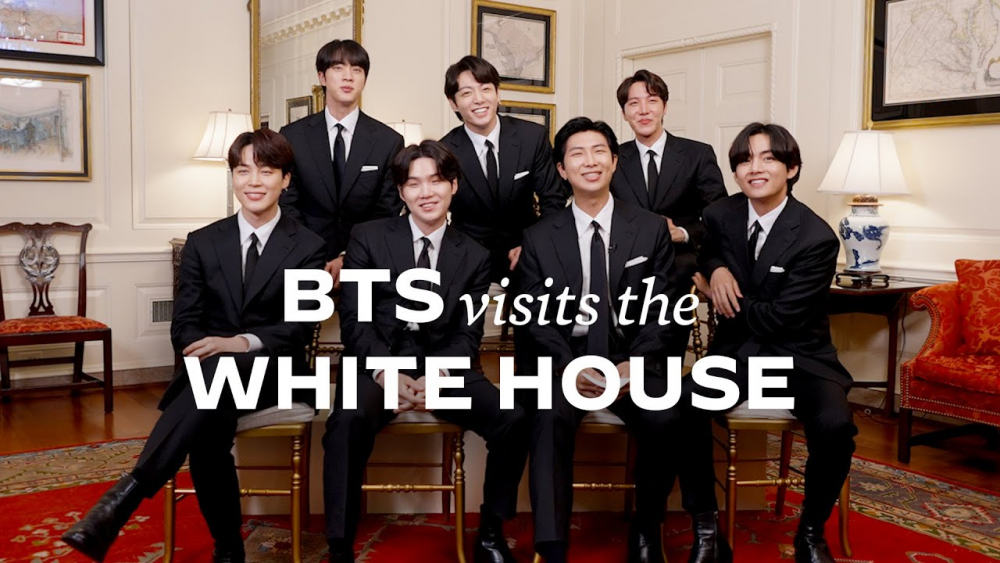 On this day, Tony Blinken also shared his encounter seeing the great influence of K-pop. He shared that he had been invited to 'The Late Show With Stephen Colbert' and found a large crowd of people.
He further elaborated that he thought, at first, that the crowd was there to see him. However, he quickly found that they were gathered to see another K-pop group - TWICE.
TWICE appeared on 'The Late Show With Stephen Colbert' on the 18th of last month and performed their English single "The Feels." Secretary Blinken mentioned the two groups referring to the alliance the United States has with South Korea but also the cultural phenomena the K-pop groups are bringing.
Additionally, he explained, "There is no question that the ties between our two countries are incredibly strong and far-reaching. We are seizing opportunities together."