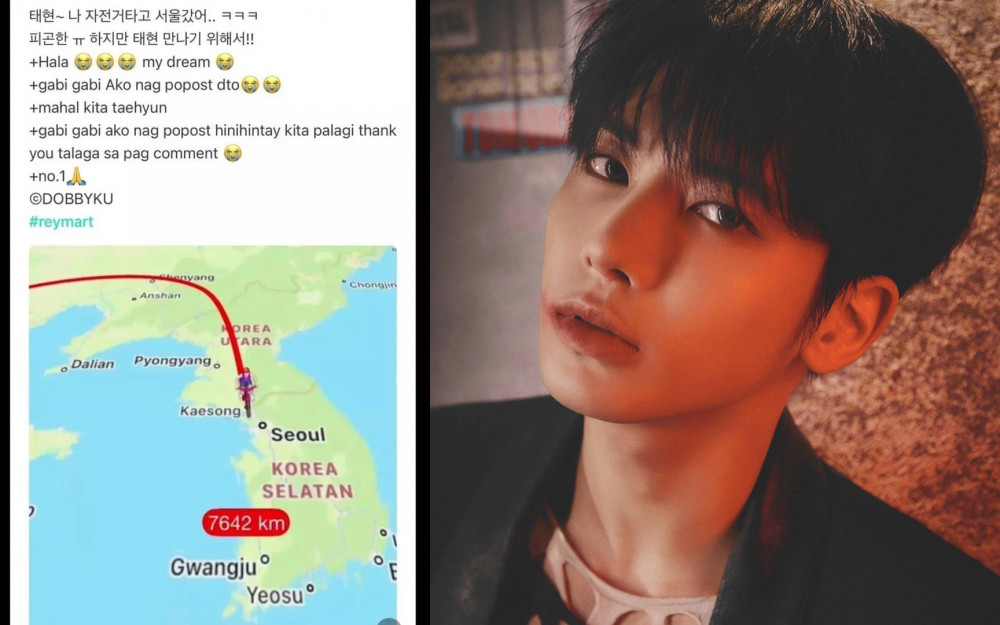 Recently, a TXT fan is garnering hilarious attention from netizens, even from Taehyun, as they claimed they want to ride a bicycle to South Korea.
The post was made on Weverse, a fan communication platform where fans can communicate with their favorite artists. In the post, the fan wrote, "I want to go to Seoul to meet Taehyun although it's going to be hard."
This fan included a map of the travel route, which is making many netizens tilt their heads. This is because the map showed that the fan would need to ride over North Korea to get to South Korea.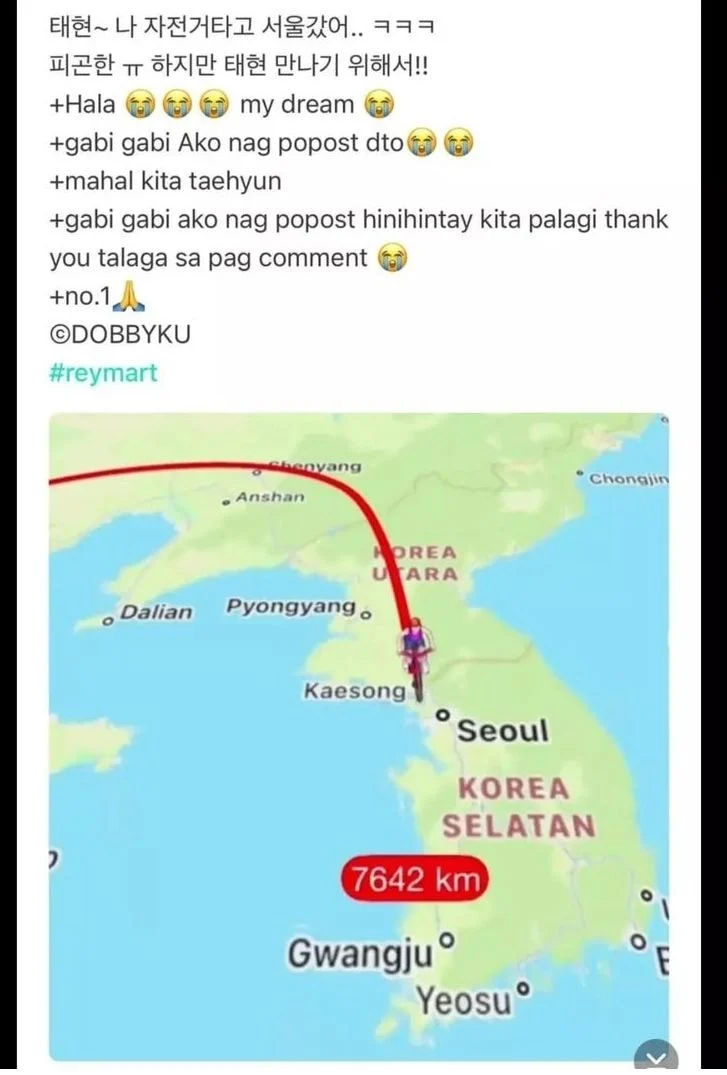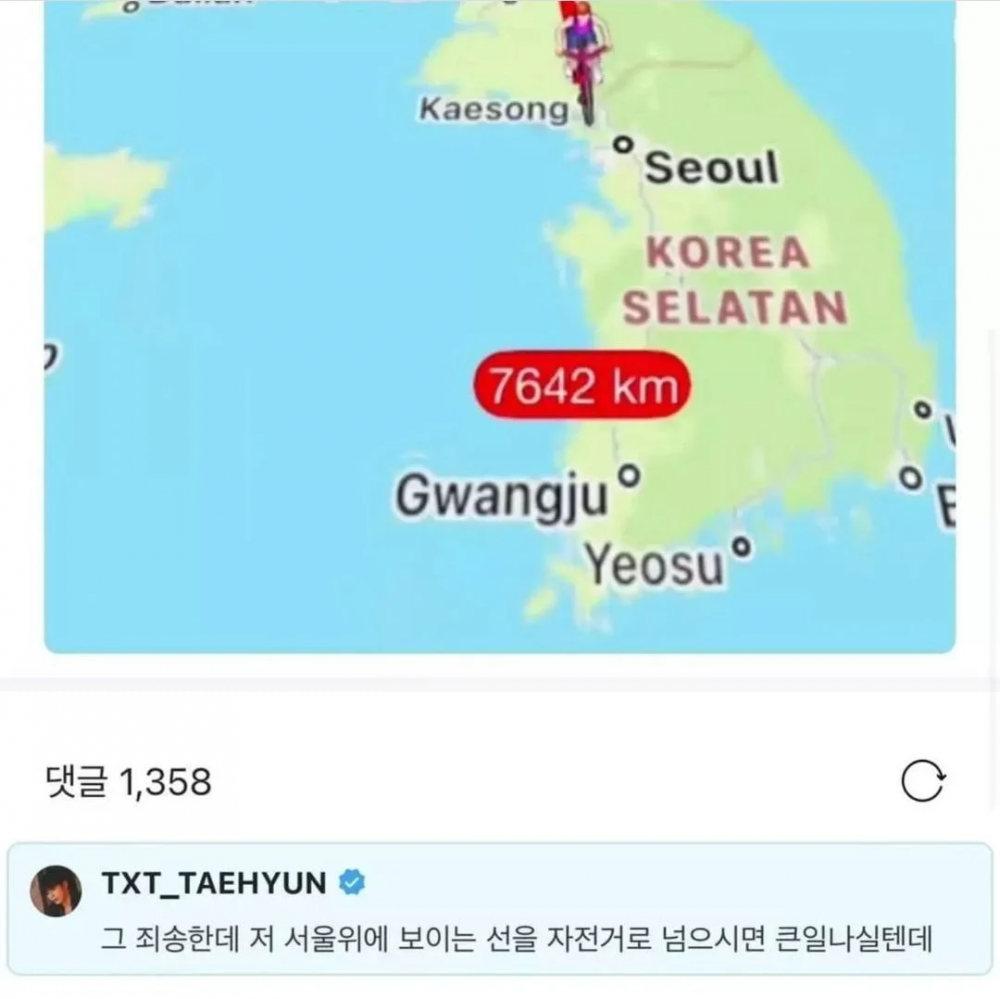 TXT member Taehyun also took notice of the post and warned the fan saying, "Um, I'm sorry, but you might be in big trouble if you cross over through that line that you see above Seoul."
Other netizens commented, "I think Taehyun saying, 'Um, I'm sorry... is hilarious," "I laughed out loud when I saw this," "I feel like this fan is serious," "I didn't even think to cross over this way on a bicycle lols," "I can hear Taehyun saying that with his voice, lol," "Taehyun leaving a comment on that post is so funny," "I guess nothing is impossible, lol," and "This is hilarious."