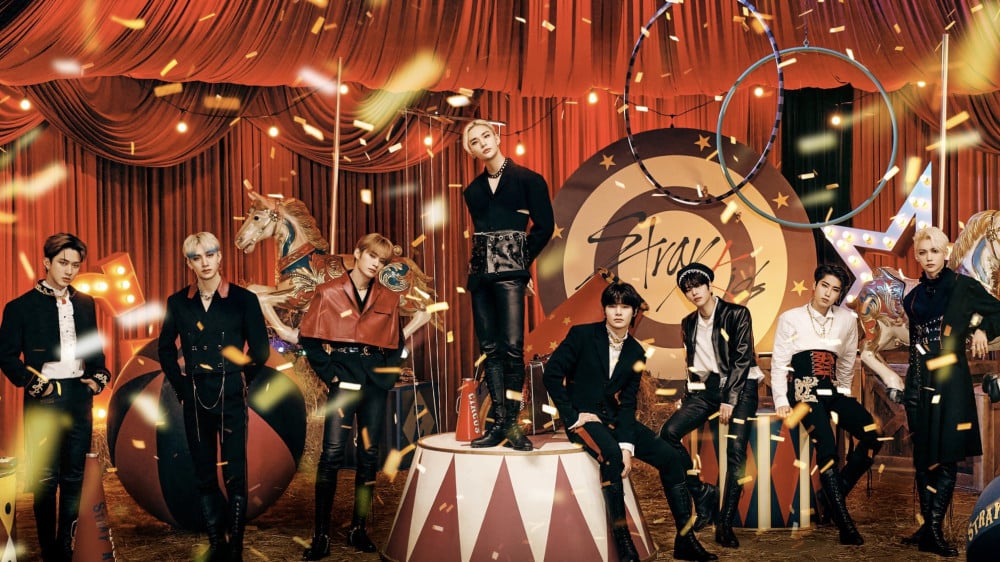 Stray Kids has reached a new career peak on Billboard Japan!
According to Billboard Japan's update for this week, following the release of Stray Kids' newest Japanese album, the fourth-generation boy group has topped the 'Artist 100' chart, achieving the milestone four years after their debut in 2018. This makes Stray Kids the fourth Korean act in history to land atop Billboard Japan's 'Artist 100' chart, joining BTS, Seventeen, and TXT.
Meanwhile, Stray Kids just released their second Japanese mini-album 'Circus,' which sold 198,239 copies in the first week, from June 20-26 and debuted straight at #1 on Billboard Japan's 'Hot Albums' and 'Top Album Sales,' becoming the group's very first #1 hit for both charts.
Congratulations to Stray Kids on their well-deserved achievements!