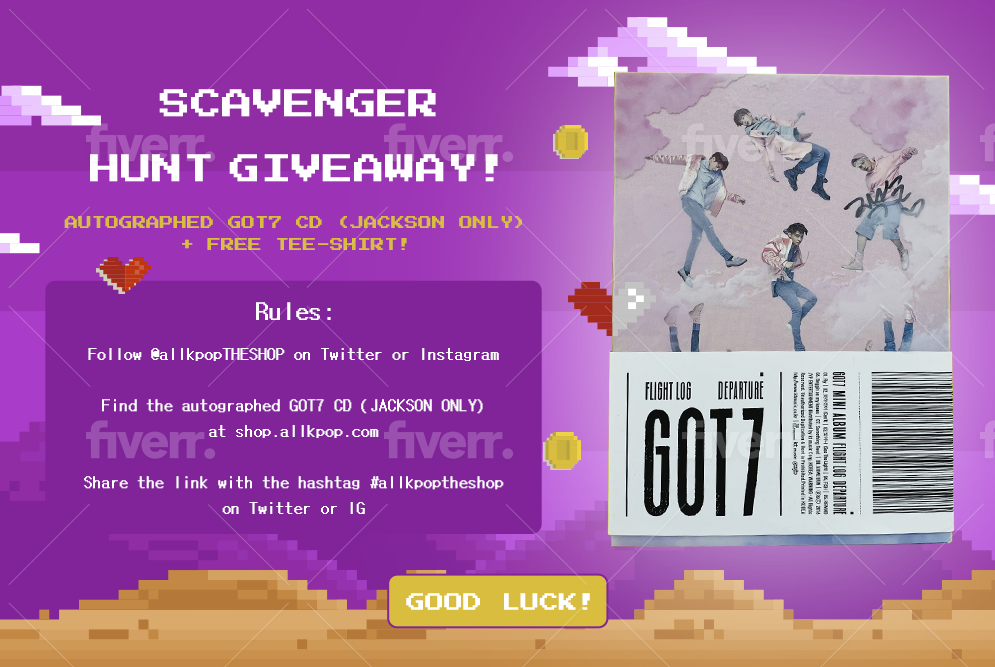 allkpopTHESHOP is having a scavenger hunt giveaway where you can win some great prizes!
Rules:
1) Follow @allkpopTHESHOP on Twitter or Instagram
2) Find the autographed GOT7 CD (JACKSON ONLY) at shop.allkpop.com
3) Share the link/screenshot with the hashtag #allkpoptheshop on Twitter or IG
The winner will be announced on or around 06/27/2022.
Good Luck!