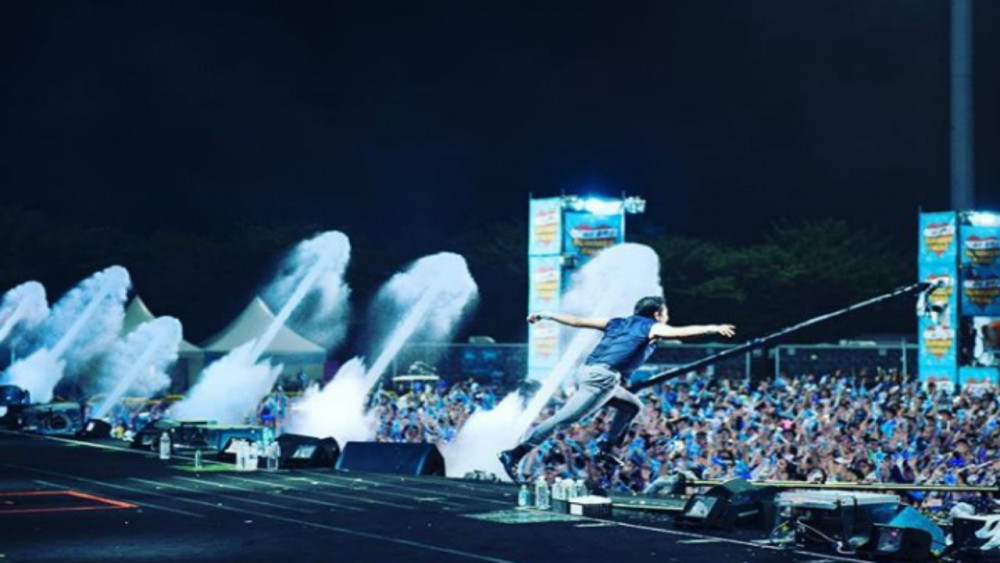 Psy's upcoming summer concert is facing criticism amid drought as it uses 300t of drinkable water per show.

On June 3rd, Psy announced his summer concert series 'Summer Swag' will be taking place this year for the first time in 3 years. His summer concert series is well known for getting soaking wet after the show as he sprays water along with a festive playlist and performances.
While fans were excited about the news, his announcement is faced with harsh criticism as the drought continues in Korea. On the May 4th episode of MBC's 'Radio Star' Psy revealed he buys drinkable water for his concert and his concert uses 300t of drinkable water per show delivered by water trucks.
Netizens are voicing that he should come up with a different idea this year rather than continue his summer concert theme for the time being.
Meanwhile, tickets for Psy's 2022 Summer Swag go on sale on June 18th at 8 PM KST on Interpark Tickets.